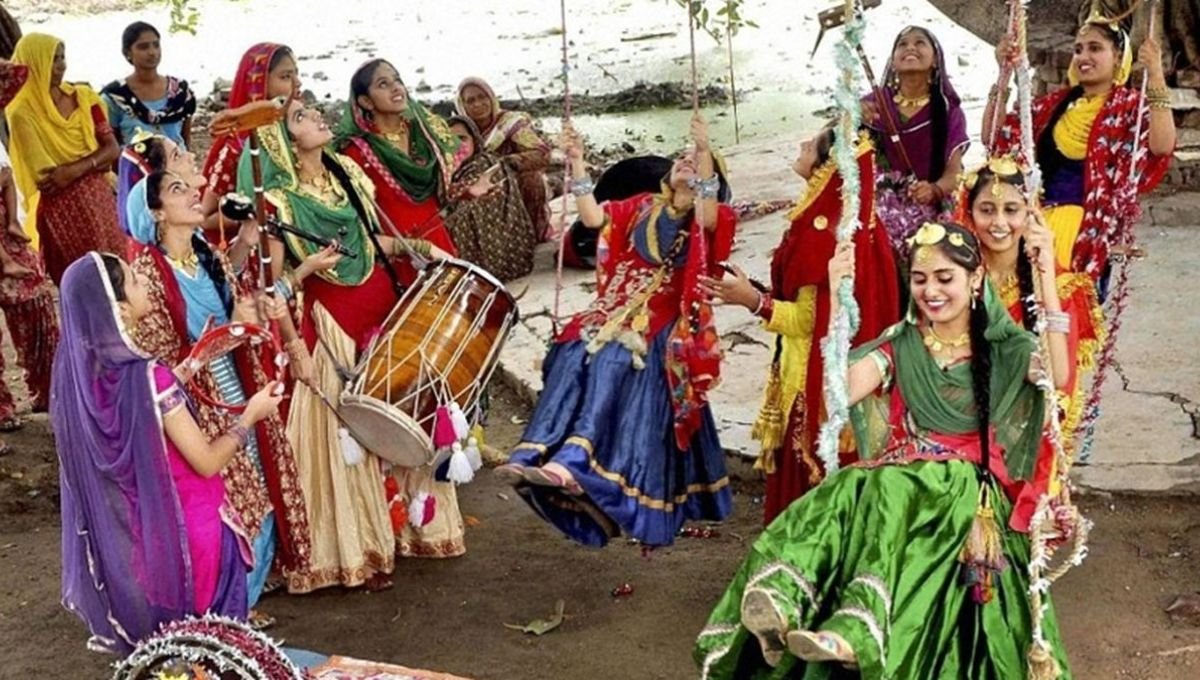 Teej vrat is a vibrant festival celebrated mainly in India and Nepal. The festival is celebrated in northern parts of India. Teej vrat is an auspicious festival celebrated by married and to-be married women, as a significance of love and respect towards their beloved Husbands and fiances. Teej is more than just a cultural festival; it is an ardent statement of tradition and sisterhood that knits together women in a quilt of vibrant festivities.
The enchantment and significance of Teej are examined in this article, along with the traditions, rituals, and spirit that give this event its unique character. According to the Hindu calendar, the Tritiya Tithi of Shukla Paksha in the month of Bhadrapada begins on Sunday, September 17, at 11.08 am and will end the following day on Monday, September 18, 2023, at 12.39 pm. This year, Hartalika Teej will be celebrated on September 18th.
Teej: Empowering Women and Celebrating Mythology
The Roots of The Festival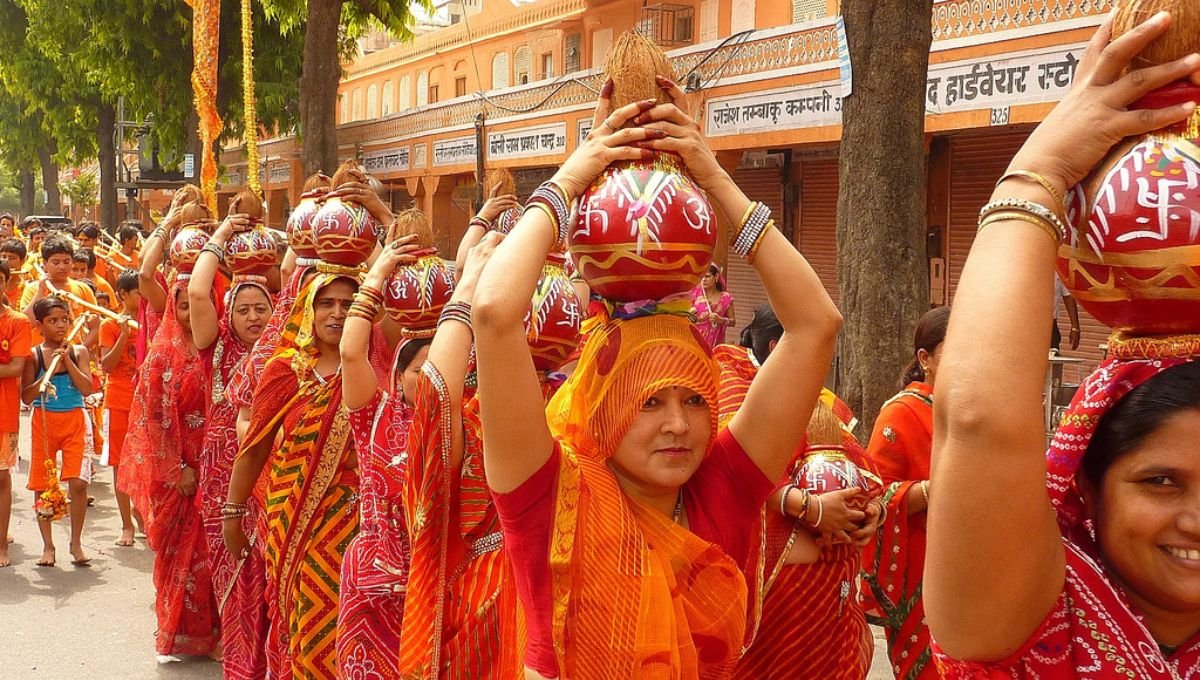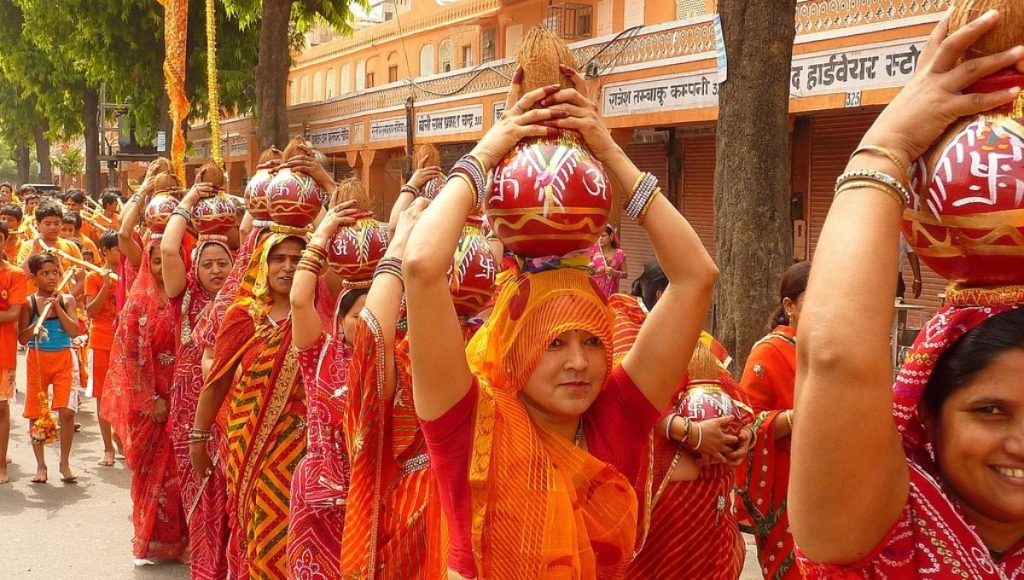 Religiously there are three types of Teej, Hariyali Teej, Kajari Teej, and Hartalika Teej all of which are followed by one another after a gap of 15 days. The first festival is the Hariyali Teej, commonly referred to as the "choti teej," which occurs on Shukla Paksha Tritiya, the third day of the bright fortnight of the Hindu monsoon month of Shravana. Next, we have Kajari Teej which falls after 15 days and after a month of Hariyali Teej we have Hartalika Teej or often referred to as "badi teej". The whole festival constitutes the three months of the Gregorian Calendar, July, August, and September, and the two months of the Hindu calendar Shrawaan and Bhado.
During the monsoon season, a tiny red insect known as a "teej" is said to emerge from the ground, giving rise to the name of the event. Teej has its origins in the mythology of early Hinduism, which has tales that represent loyalty, love, and the strength of faith. The most well-known legend is about Mata Parvati (mata Aadi Parasakthi), who underwent strict fasting and prayer to gain the affection of Lord Shiva. After which Shivji heard her prayers and reunited with her, and this happy moment served as the inspiration for Teej's festivities. As a result, Teej celebrates Mata Parvati's devotion. People who celebrate this festival offer prayers to Mata Parvati who is also Teeja Mata for the well-being of their beloved husbands.
Rituals and Traditions of the Festival
Teej Vrat signifies intense Fasting (Vrat) or we can say Nirjal Vrat starting from sunrise to moonrise, which is traditionally done by the married daughters of the society. This  Fasting is a devotional act in which married and single women alike ask for blessings for the health and happiness of their marriages. The fast is seen as a measure of their willpower and dedication to their partners. Just like Mata Parvati did in Satyuga for reuniting with Lord Shiva. 
On this day the married daughters receive gifts as an omen (Shagun) from other married daughters. After which all the married women or we can say all the ladies who have observed Fasting get ready as Brides, in complete traditional attire, and offer prayers to Teeja Mata for a well and happening marriage.
The Swing of Joy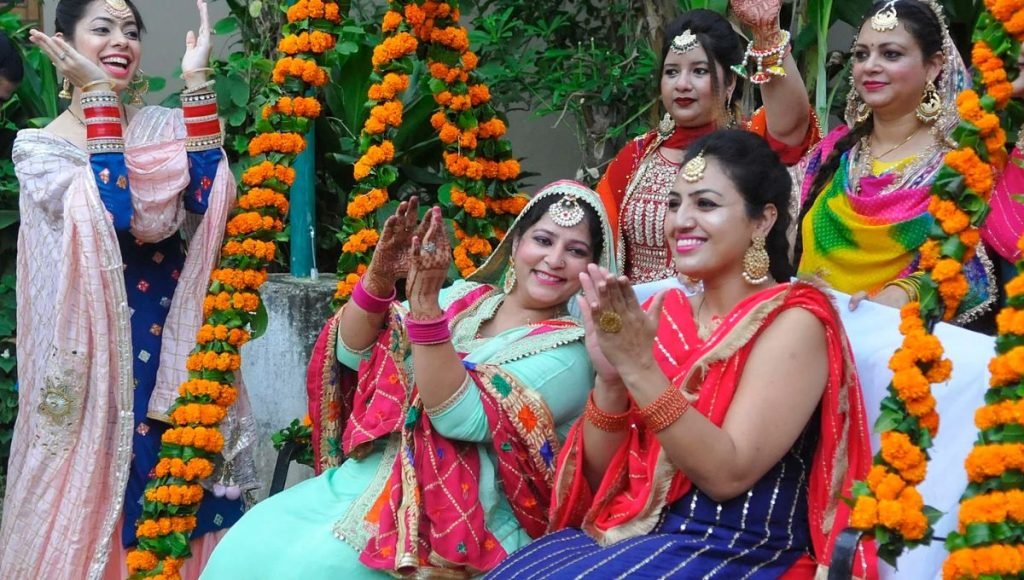 Besides Fasting and Veneration we also have 'festival Jhulas' which are hung from trees and balconies decorated beautifully with flowers and decorative items. Women swing to their joy by their beloved husbands adding an aura of gaiety to the Festival. The swings encourage women to embrace the journey with strength and joy by representing the ups and downs of married life as well as the joyful spirit of the festival. Women of all age groups perform their folk songs and celebrate the day with lots and lots of joy and happiness.
Teej Melas
Fairs called Teej Melas are an essential component of the festivities. These crowded fairs, which are held in several cities and towns and draw visitors from all walks of life, are quite popular. Local handicrafts, traditional clothing, jewelry, and mouthwatering treats may all be found at the melas. Cultural acts, including dance, music, and theater, highlight the region's unique artistic abilities. Teej Melas lets guests feel more a part of their community while also giving local craftsmen a platform. They add to the celebration of the festival and also give a reason for decorating the streets at night with lights, which signifies again joy and prosperity.
Significance of the Festival in Modern Society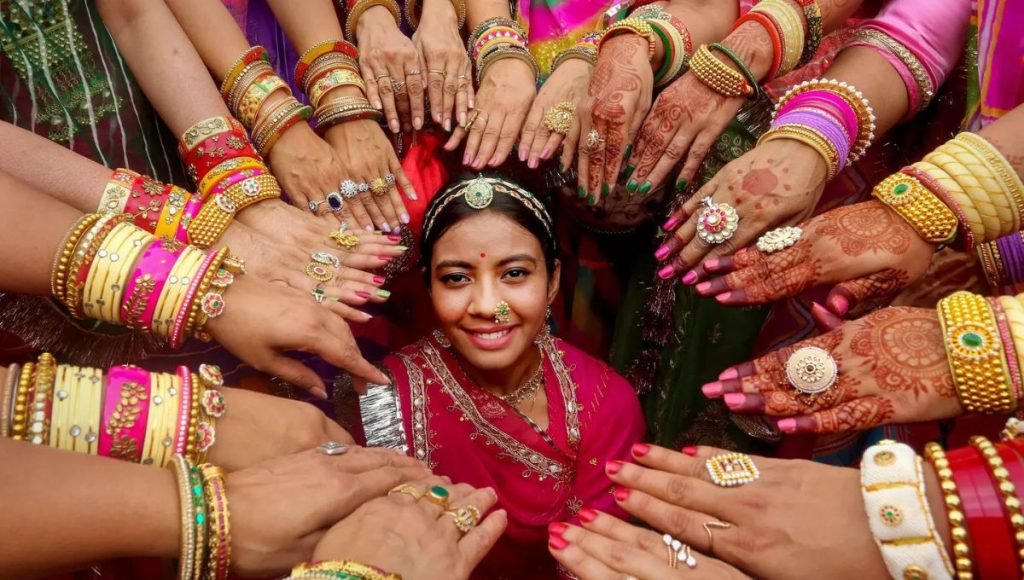 Teej is a celebration for ladies that honors the triumph of a wife's fidelity and love for her husband. Married ladies often utilize this as an opportunity to visit their parents and provide presents for their husbands and in-laws. Therefore, Teej offers a chance to strengthen familial ties.
As society evolves festivals also change with time and the resources available at the time. So, Teej has also evolved with time and mentality now even Husbands Fast for their long Lasting Marriage and well-being. This also denotes Gender Equality and a hope that tomorrow would be better than today. Teej celebrates a respite from the oppressive heat and gives people a chance to take in the monsoon's mood as it ushers in the rainy season.
Teej relevance with Ganesh Chaturthi
At places where Ganesh Chaturthi is celebrated, basically in Maharashtra, Pune, and other connected states the Idol of Lord Ganesh arrives on the day of Teej itself which is Hartalika Teej. The next day is celebrated as Ganesh Chaturthi or the birth anniversary of Lord Ganesh. Therefore at this time, the whole state celebrates one or the other Festival.
Conclusion
At least, we can say that millions of women's lives are impacted by Teej, the festival of love and togetherness, which transcends simple rituals. They fortify their ties, celebrate their womanhood, and recommit to love and devotion as they fast, pray, swing, and dance with fervor. While also adjusting to the ebbs and flows of time, Teej is a testament to the tenacious spirit of tradition. A remarkable celebration of life, love, and culture, this festival continues to uplift and unite women.
That was all for this post. I hope it gave you all a glimpse of the festival. Thank you for reading.
Also Read: