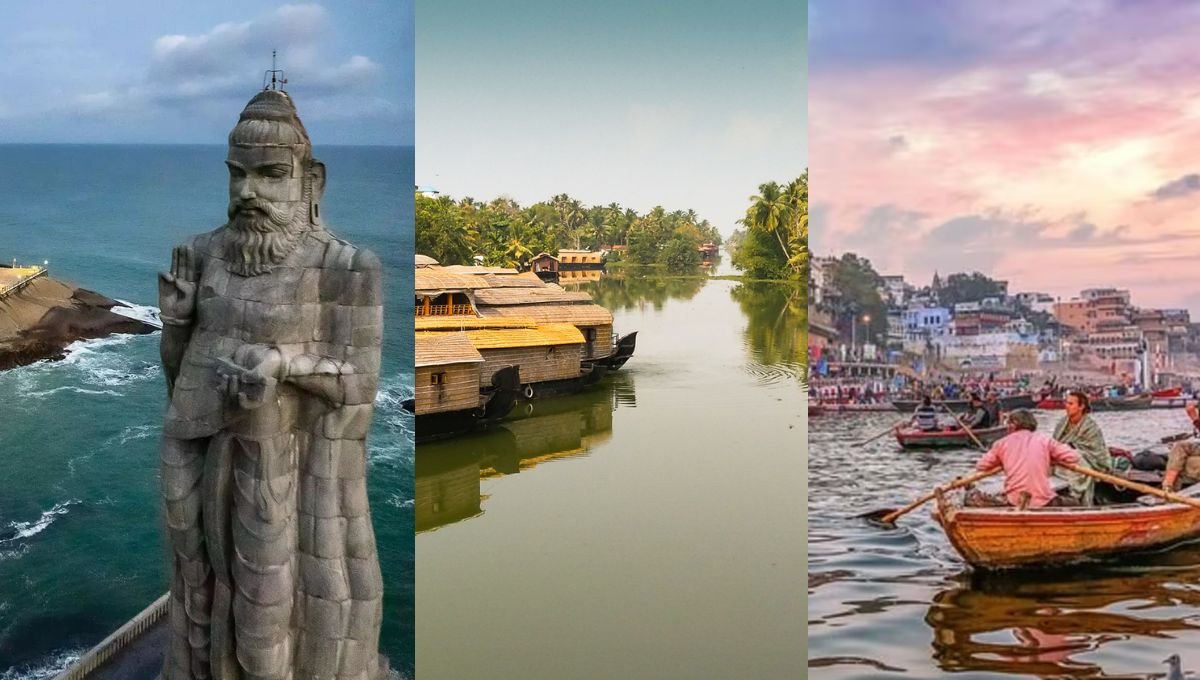 Travels
Trending
10 Best Places to Visit in India in August
10 Must-Visit Destinations in August
August in India brings with it the enchanting allure of the monsoon season, transforming the landscape into a breathtaking tapestry of vibrant hues. As rain showers drench the land, it rejuvenates nature, creating a picturesque setting for exploration and adventure. The country becomes a haven for travelers seeking respite from the sweltering heat of summer, as the monsoon bestows a soothing coolness upon the air. From mist-covered hills to cascading waterfalls, the beauty of India during August is unparalleled. Amidst the refreshing drizzles, one can immerse themselves in the rich cultural heritage, indulge in delectable local cuisines, and witness the rhythmic dances of the monsoon festivals. Here are 10 best places to visit in India in August Whether it's exploring tranquil lakes, meandering through lush green valleys, or embarking on thrilling treks, August offers an array of experiences that will captivate the senses and leave lasting memories.
10 Best Places to Visit in India in August
Lonavala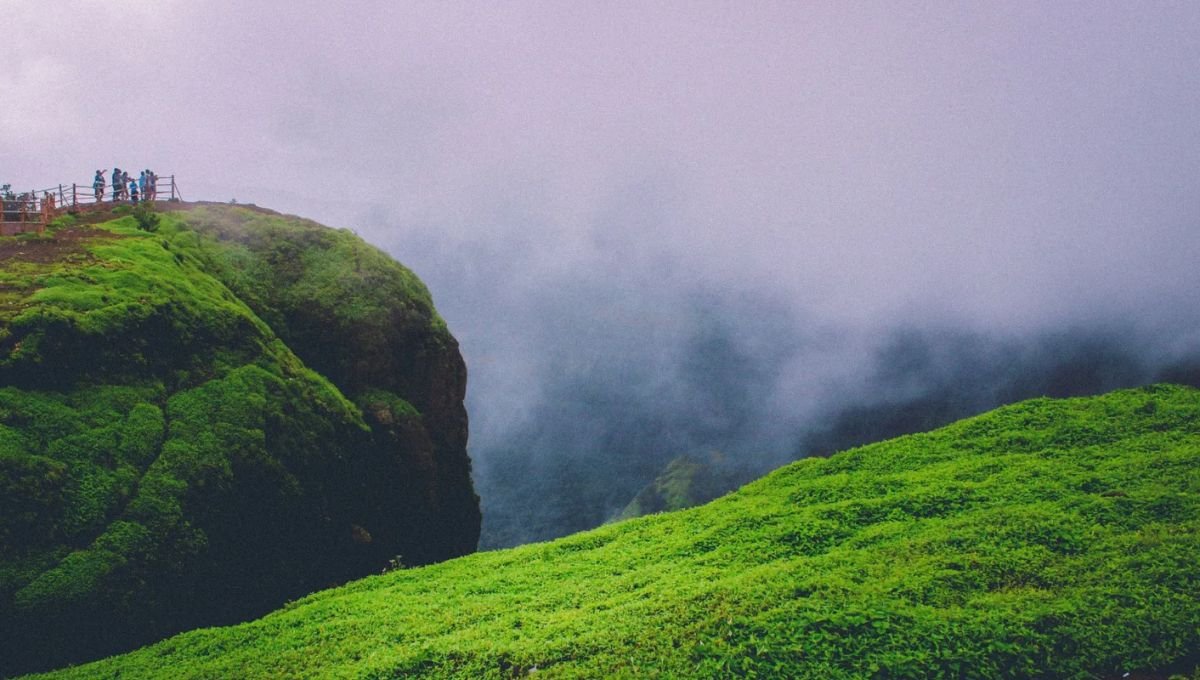 Nestled amidst the Western Ghats, the charming hill station of Lonavala entices residents of Mumbai and Pune with its natural beauty, especially during the monsoon season. Lonavala becomes a haven of serenity as thick clouds embrace the lush hills, offering a captivating sight. Visitors can revel in the spectacle of overflowing waterfalls, ancient forts, and the tranquil Lonavala Lake. Adventure enthusiasts can find their thrill at Della Adventure Park or embark on treks to Rajmachi Point and Lion's Point.
A dip in the refreshing waters of Bushi Dam is a must, followed by indulging in the local specialty, chikki. With an average temperature of around 29 degrees Celsius during the day, Lonavala provides a pleasant respite from the summer heat. Accessible through Pune International Airport or Lonavala Train Station, this idyllic retreat promises an unforgettable getaway.
Wayanad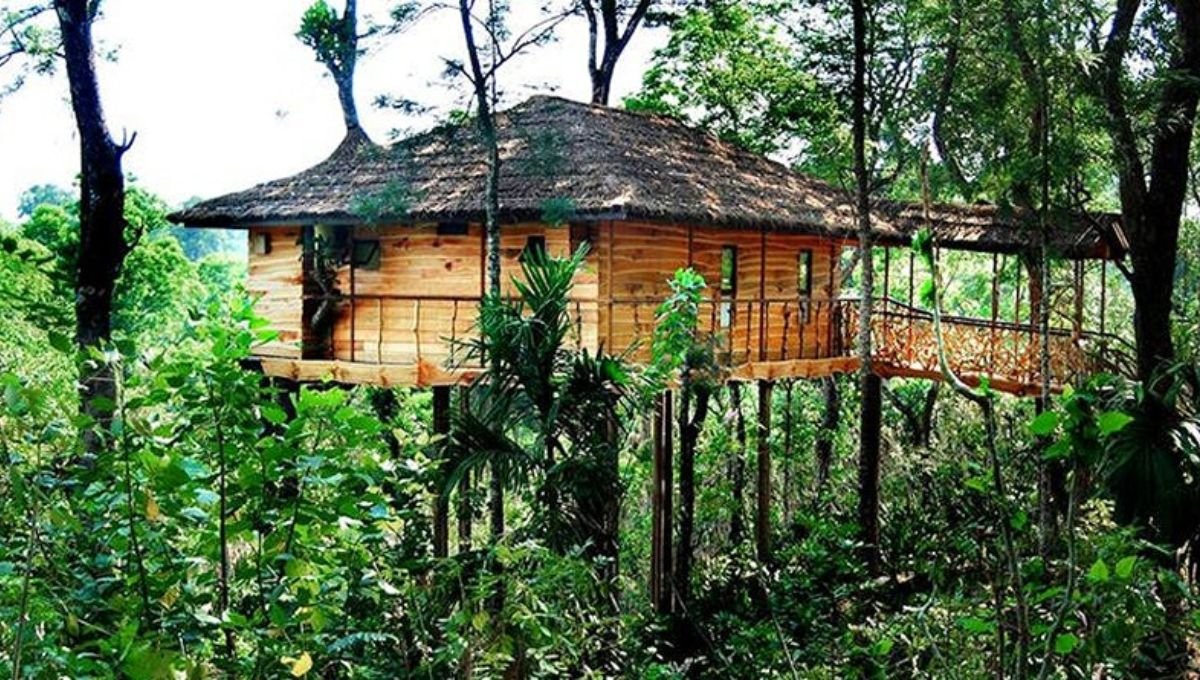 Tucked away in the verdant landscapes of Kerala, the picturesque hill station of Wayanad attracts tourists throughout the year, but it holds a special allure during the monsoon season. Embracing the rains, Wayanad reveals its true beauty with lush rainforests, sprawling plantations, and breathtaking trekking trails that lead to scenic viewpoints. The cool and pleasant weather adds to the charm, making it an ideal time to explore this quaint destination. Visitors can immerse themselves in the Wayanad Wildlife Sanctuary, cruise along the tranquil waters of Pookode Lake, marvel at the ancient Edakkal Caves and witness the grandeur of Meenmutty Waterfalls.
The bustling spice and handicraft markets offer a delightful shopping experience, while the aroma of coffee and spices lingers in the air. With an average temperature ranging from 18 to 29 degrees Celsius in August, Wayanad beckons travelers to experience its enchanting monsoon magic. Accessible through Calicut International Airport or Kozhikode Main Train Station, this natural haven promises an unforgettable journey.
Kanyakumari
the southernmost tip of the Indian mainland, Kanyakumari stands as a captivating tourist destination that attracts a multitude of visitors year-round. However, experiencing this enchanting city during the monsoons offers a unique and exhilarating experience. Witnessing the convergence of the Arabian Sea, the Bay of Bengal, and the Indian Ocean, with waves crashing onto the shores, creates a mesmerizing spectacle. Kanyakumari is also home to several significant temples that hold cultural and religious importance, adding a touch of spirituality to your journey.
From exploring the iconic Vivekananda Rock Memorial to marveling at the majestic Thiruvalluvar Statue, Kanyakumari offers a wealth of attractions. Don't miss the opportunity to take a dip at the Triveni Sangam, visit the vibrant Thovalai Flower Market, and indulge in shopping for exquisite handicrafts and handloom sarees. With an average daytime temperature ranging from 28 to 30 degrees Celsius, and pleasant nights around 23 degrees Celsius, Kanyakumari welcomes you with its warm embrace. The city is conveniently accessible through Trivandrum International Airport and the nearby Kanyakumari Train Station.
Kumarakom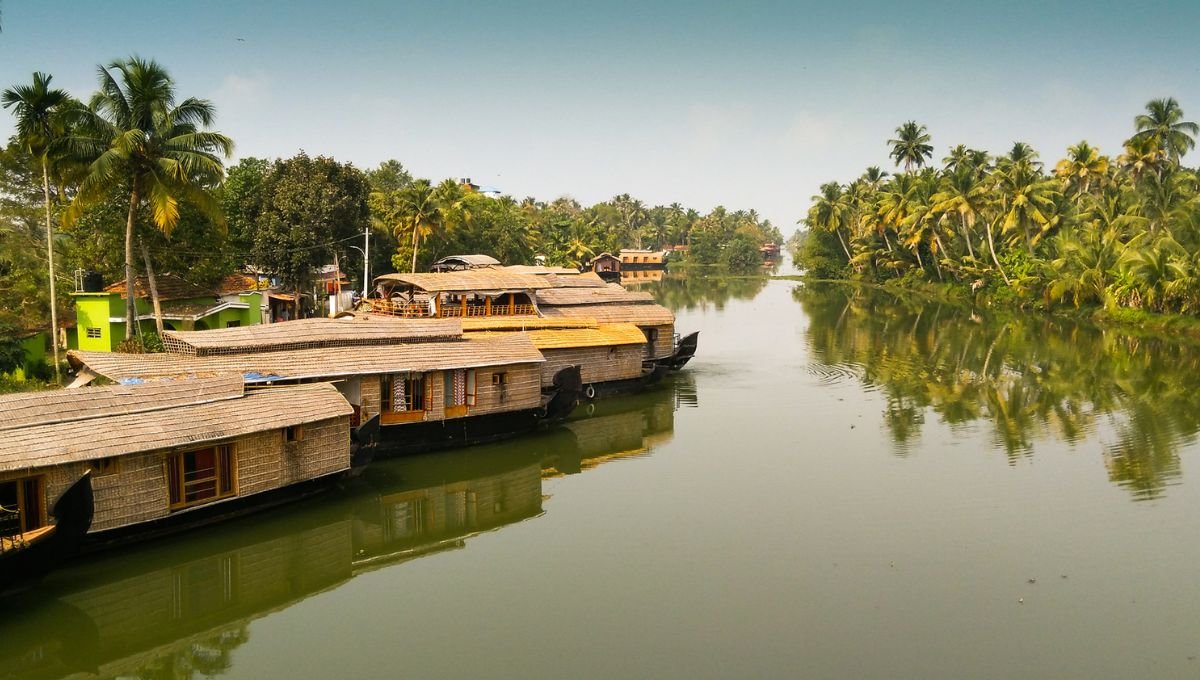 Embracing abundant rainfall in August, Kumarakom presents a captivating sight as its backwaters become even more mesmerizing. The enchanting Vembanad Lake, situated in close proximity, also receives a charming makeover during this time. August offers the advantage of fewer crowds, resulting in lower hotel prices and a tranquil atmosphere for a romantic getaway. Experience the wonders of the Kumarakom Bird Sanctuary, witness the beauty of the Aruvikkuzhi Waterfall, and immerse yourself in the serenity of Vembanad Lake.
Explore the Bay Island Driftwood Museum and Kumarakom Craft Museum, showcasing unique art forms. Indulge in a memorable houseboat stay, savor delectable local cuisine, and rejuvenate with Ayurvedic treatments. With average temperatures ranging from 24 to 29 degrees Celsius, Kumarakom provides a pleasant climate for exploration. Conveniently accessible through Cochin International Airport or Kottayam Train Station, Kumarakom beckons travelers to indulge in a truly unforgettable experience amidst nature's bliss.
Munnar
Renowned as one of the most picturesque hill stations in Southern India, Munnar has captured the hearts of tourists from all corners of the country. Its idyllic weather, lush valleys, and sprawling tea and spice plantations provide an enchanting backdrop for a romantic retreat. In August, Munnar experiences a generous amount of rainfall, which only amplifies its natural beauty to new heights. Traveling to Munnar during the monsoon season, considered an off-season, offers the added advantage of easily securing hotel bookings. Explore the captivating Atukkad Waterfalls, immerse yourself in the wonders of Eravikulam National Park, and soak in the tranquility of Kundala Dam.
The Chinnar Wildlife Sanctuary, Chinnakanal Waterfalls, Mattupetti Dam, and Anamudi Peak are also must-visit attractions. Take leisurely walks through the tea gardens and spice plantations, embark on a trek to Anamudi Peak, and marvel at the panoramic vistas from the hill station's vantage points. For a unique experience, consider staying at a tree house amidst the serene surroundings. In August, the average maximum temperature in Munnar reaches 24 degrees Celsius, while the minimum drops to a refreshing 17 degrees Celsius. Cochin International Airport serves as the nearest air gateway, located 104 kilometers away, while Aluva serves as the closest train station, located 105 kilometers away.
Coorg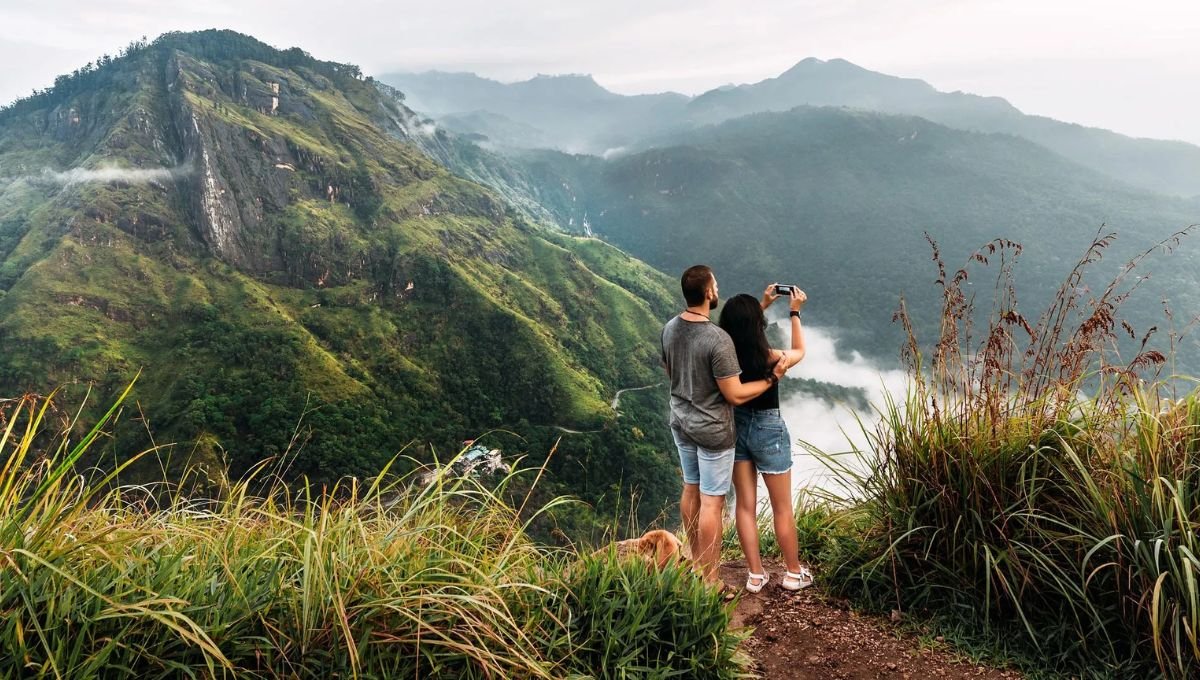 In the heart of Karnataka, Coorg is a verdant haven known for its aromatic coffee and spices. Often referred to as the 'Scotland of India', this picturesque hill station captivates visitors with its rolling hills, enchanting waterfalls, colonial architecture, and pleasant weather. Situated at an elevation of 3500 feet above sea level, Coorg offers the delightful experience of sipping freshly brewed hot coffee amidst the misty embrace of clouds. During the monsoon season, the entire region transforms into a lush green paradise. Explore ancient forts, visit sacred temples, wander through fragrant spice plantations, and embark on thrilling wildlife encounters.
From the breathtaking Abbey Falls to the majestic Tadiandamol Peak, there are countless attractions to discover. Engage in thrilling activities like river rafting, interact with elephants at Dubare Elephant Camp, trek to Nishani Motte, and indulge in bird watching at Pushpagiri Wildlife Sanctuary. The weather in August is cool, with temperatures ranging between 10 to 12 degrees Celsius and accompanied by heavy rainfall. To reach Coorg, you can fly to Mangalore Airport or arrive at Mysore Junction, the nearest train station.
Cherrapunji
Landscapes of Meghalaya, Cherrapunji stands as an awe-inspiring destination, particularly renowned for its rainfall and living root bridges. As the wettest place on earth, Cherrapunji captivates visitors with its unique charm, making it one of the best places to visit in Northeast India during August. Prepare to be enchanted by the extraordinary root bridges, crafted by locals who intricately train the roots of rubber trees to create stunning architectural wonders. Cherrapunji is a paradise for waterfall enthusiasts, with attractions like Nohkalikai Falls and Seven Sisters Falls showcasing nature's grandeur. Explore the captivating Mawsynram Village, delve into mysterious caves like Mawsmai Cave, and immerse yourself in the serenity of Eco Park and Thang Kharang Park.
Discover the enchanting Khasi Monoliths and immerse yourself in the lush greenery of the Mawsynram Reserve Forest. Adventure awaits with activities such as boating on the pristine Dawki River, cave exploration, thrilling ziplining at Mawkdok, and crossing the living root bridges. In August, Cherrapunji experiences its peak monsoon season, with temperatures ranging from 17 to 24 degrees Celsius. To reach Cherrapunji, you can fly to Guwahati Airport or arrive at Guwahati Railway Station, the nearest train station.
Kodaikanal
The picturesque landscapes of South India, Kodaikanal is a mesmerizing hill station that captures the heart with its verdant valleys, imposing granite cliffs, lush hills, serene lakes, and breathtaking waterfalls. This idyllic destination offers a multitude of activities to indulge in, from serene boat rides on Kodaikanal Lake to invigorating hikes in the mountains, from offering prayers at sacred sites to immersing oneself in the cascading beauty of waterfalls. August brings abundant rainfall to Kodaikanal, breathing new life into the surrounding forests and water bodies. It is no wonder that Kodaikanal is counted among the most popular places to visit with family in India during August.
Explore the iconic Kodaikanal Lake, Mannavanur Lake, and Berijam Lake, wander through the enchanting Pine Forest, marvel at the stunning Dolphin's Nose and Pillar Rocks, and unwind at Bryant Park and Chettiar Park. Engage in leisurely walks along Coaker's Walk, partake in boating adventures, venture into the mysterious Guna Cave, embark on thrilling treks to Dolphin's Nose, and enjoy cycling excursions. The weather in August offers a pleasant climate, with average temperatures ranging from 17 to 25 degrees Celsius. To reach Kodaikanal, you can fly to Madurai Airport or Coimbatore Airport, and the nearest train stations are Kodai Railway Station, Madurai Railway Station, and Coimbatore Railway Station.
Chikmagalur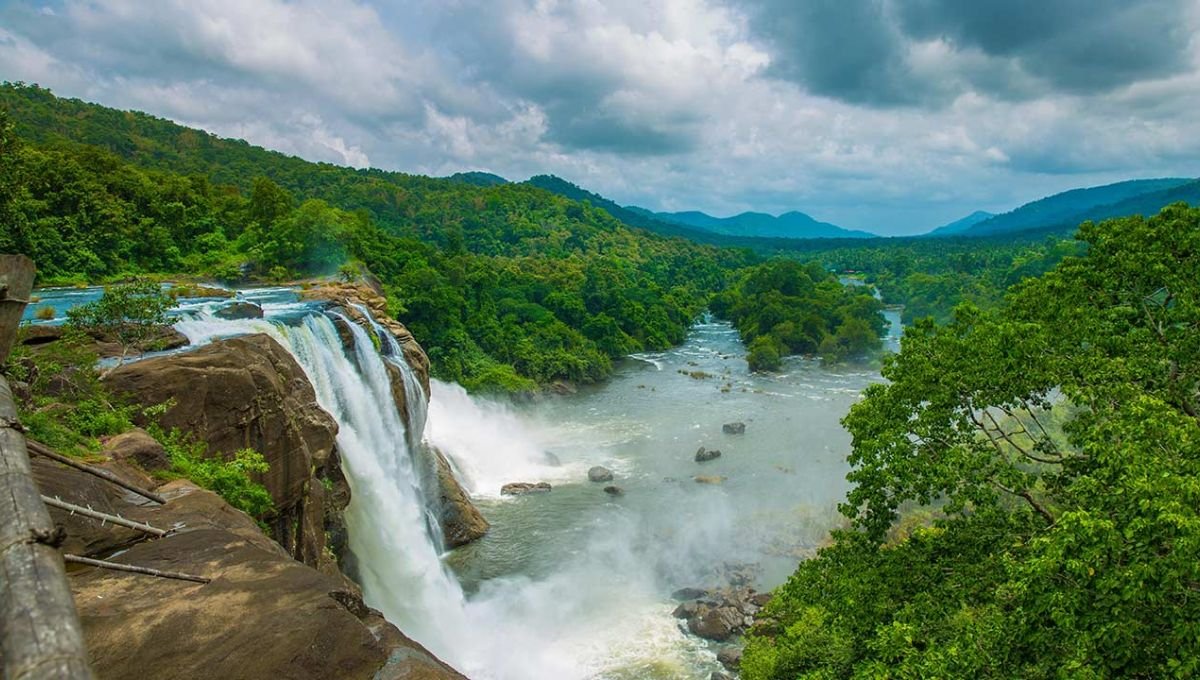 Nestled in the lap of nature, Chikmagalur in Karnataka is a captivating destination with its mesmerizing coffee plantations, verdant mountains, dense forests, enchanting waterfalls, and serene rivers. It truly feels like a heavenly retreat. August is an ideal time to visit Chikmagalur as it offers a plethora of experiences. From exploring picturesque coffee plantations to indulging in thrilling water adventures, this destination holds a special place among the best places to visit in August in India. Wildlife enthusiasts will also be delighted by the treasures of the Bhadra Wildlife Sanctuary.
Mullayanagiri, the highest peak in Karnataka, offers breathtaking views, while Hebbe Falls and Hanuman Gundi Falls showcase nature's splendor. Bhadra Dam and Hirekolale Lake provide tranquil spots for relaxation. Trekking, camping, river rafting in the Bhadra River, and jeep safaris at the wildlife sanctuary are some of the exciting activities to partake in. In August, Chikmagalur experiences a temperate climate, with temperatures ranging from 18 to 26 degrees Celsius, accompanied by occasional rain showers. The nearest airport is Mangalore Airport, while Chikmagalur Railway Station and Mangalore Railway Station serve as the closest train stations.
Varanasi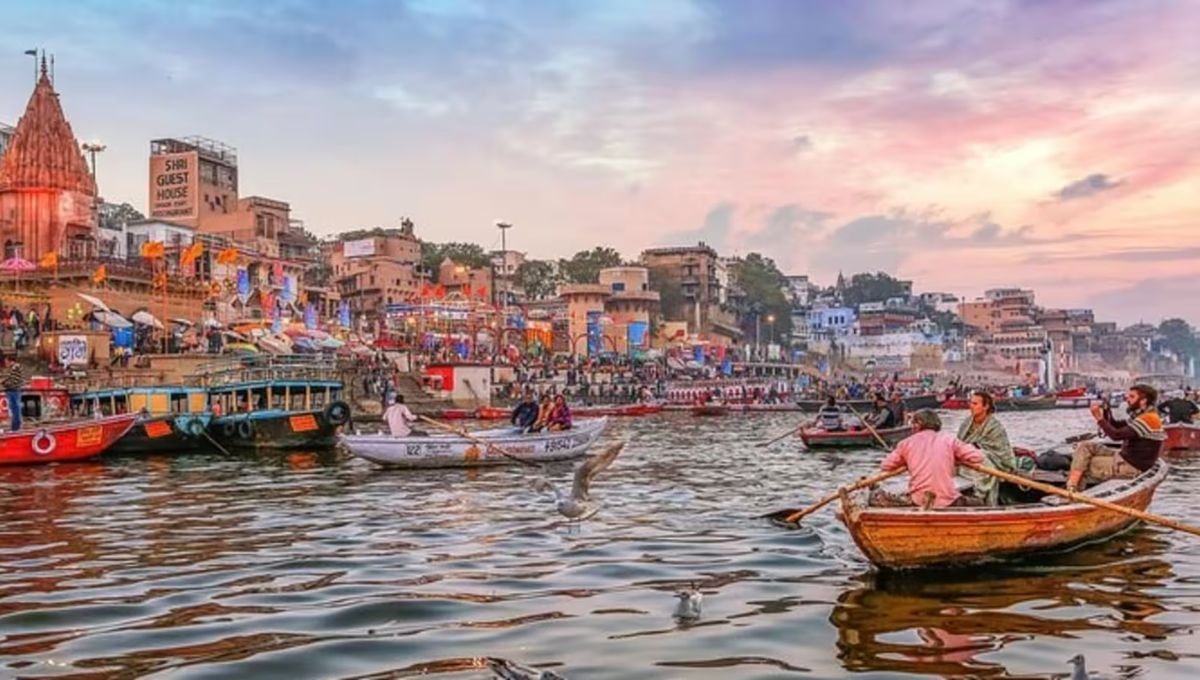 As beautifully expressed by Mark Twain, Varanasi is a city that transcends time and encompasses the essence of spirituality and tradition. Nestled along the sacred River Ganga, Varanasi holds the distinction of being India's holiest city. Its vibrant energy, ancient temples, and scenic ghats create an atmosphere of unmatched peace and tranquility. Pay a visit to Varanasi to immerse yourself in spirituality, explore the rich cultural heritage, and witness the timeless rituals of the Ganga aarti. The city offers a multitude of experiences, from indulging in delectable street food to observing the harmonious convergence of people seeking divinity.
Discover the enchanting Dasaswamedh Ghat, Assi Ghat, Manikarnika Ghat, Dhamek Stupa, Shri Kashi Vishwanath Temple, Shri Durga Temple, Ramnagar Fort, and Brijrama Palace. Enjoy a serene boat ride along the sacred Ganga River, partake in a holy dip, explore the ancient science of Jantar Mantar, and delve into the vibrant local markets for an exclusive shopping experience. In August, Varanasi experiences a tropical climate with temperatures ranging from 27 to 33 degrees Celsius, accompanied by occasional showers. The nearest airport is Lal Bahadur Shastri Airport in Babatpur, while Varanasi Junction Railway Station serves as the closest train station.
Also Read:
Web Stories: