8 Must-Try Dadra and Nagar Haveli Foods: The Culinary delights of Dadra and Nagar Haveli are a fascinating journey through a unique blend of flavors. Situated in western India, this region offers a diverse gastronomic experience influenced by its geographical location and cultural fusion. Nagar Haveli, nestled between Maharashtra and Gujarat, infuses a delightful Gujarati touch to its cuisine. The use of aromatic spices lentils, and a variety of vegetables creates a tapestry of vegetarian dishes that tantalize the taste buds.
Meanwhile, the smaller enclave of Dadra, surrounded by Gujarat, offers a distinct culinary identity with its seafood delicacies. Fresh catches from the nearby sea are transformed into delectable dishes, showcasing the region's rich maritime heritage. Whether you savor the vegetarian Gujarati specialties or indulge in the savory seafood treasures, Dadra and Nagar Haveli's local cuisine is a testament to the diverse and flavorful culinary traditions of India's western heartland.
Khaman Dhokla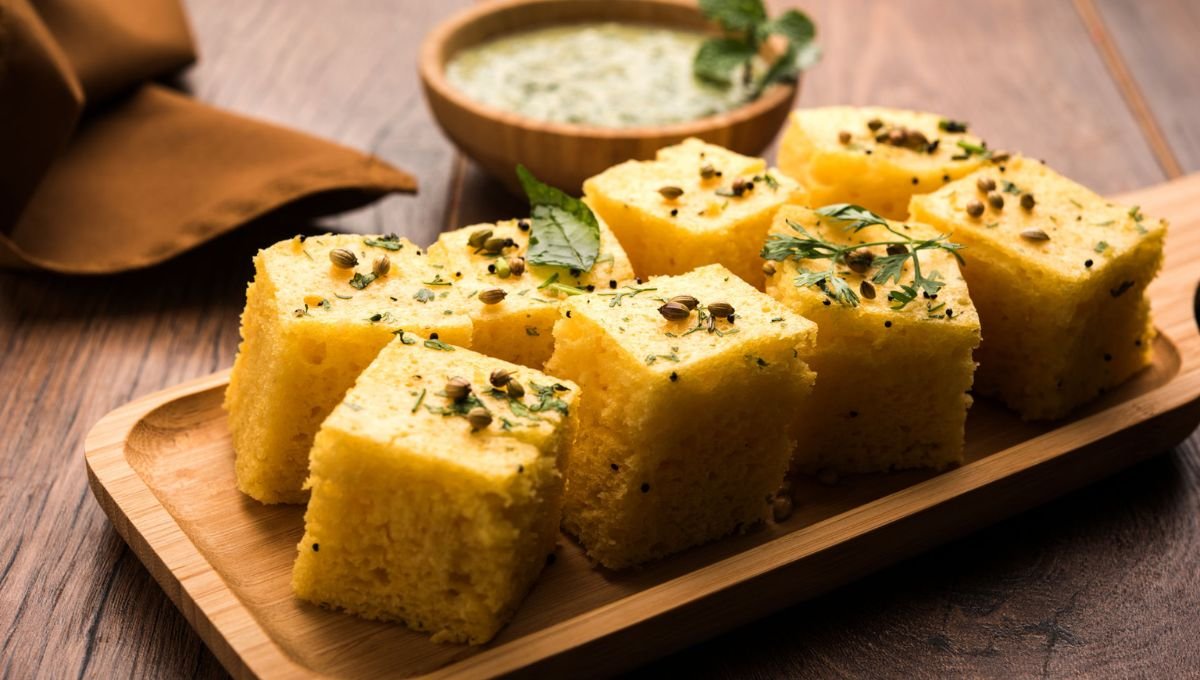 I absolutely adore the food in Dadra and Nagar Haveli, especially Khaman and Dhokla. Khaman, crafted from freshly ground channa dal or gram flour, has this beautiful, slightly yellowish hue that makes your mouth water. The way it's soaked and prepared, the taste is like a burst of flavors in every bite. Dhokla, which originally hails from Gujarat, is another one of my absolute favorites. The combination of rice and split chickpeas, fermented to perfection, creates this light and fluffy delight that you can enjoy at any time of the day. It's incredibly versatile, and I can never get enough of its unique taste.
Ubadiyu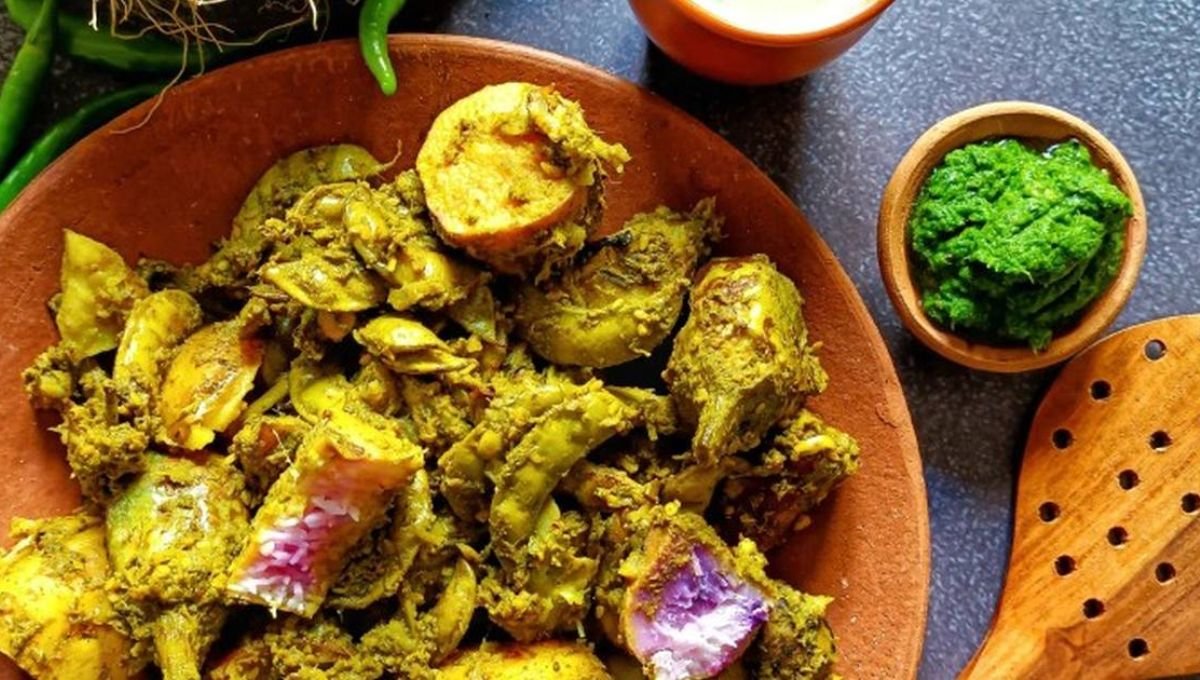 My Love for food comes alive when I think about Ubadiyu, that irresistible winter delicacy that beckons me to Dadra and Nagar Haveli. It's like a culinary masterpiece, a close cousin to the famous Gujarati Undhiyu, and an absolute must-try. Picture this: a potpourri of fresh green vegetables, from potatoes and yams to beans and fragrant herbs, all mingling together in earthen pots, gently cooking over crackling wood fires. The result? An explosion of flavors that's nothing short of divine, thanks to that authentic smoky touch. And to complement this heavenly dish, a glass of buttermilk infused with a hint of turmeric, adds that extra layer of delight to the whole experience.
Khatta Meetha Bhaat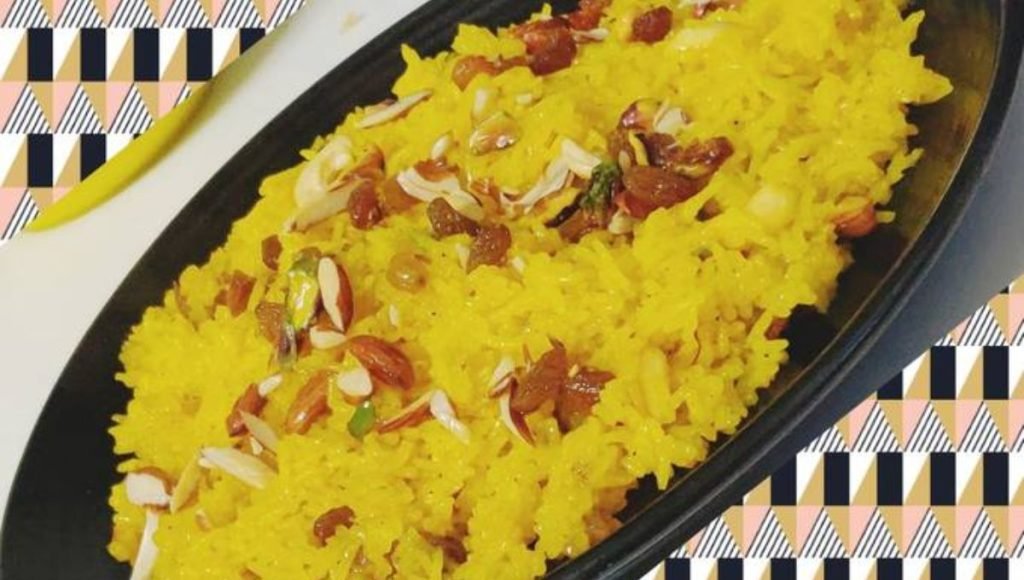 This dish, though seemingly simple, is a pure burst of joy for the taste buds. Imagine those soft, spongy khamans, soaking up a delicious concoction of sugar and zesty lime juice. The result? A delightful explosion of sweet and tangy flavors that instantly transports you to the vibrant streets of India. And that's not all – a final touch of tadka, or tempering, takes it to a whole new level, adding depth and complexity to the khamans. It's a symphony of taste that's nothing short of magical. The infusion of the sugar-lime solution creates an entirely unexpected and utterly satisfying flavor profile that keeps me craving more.
Doodhpak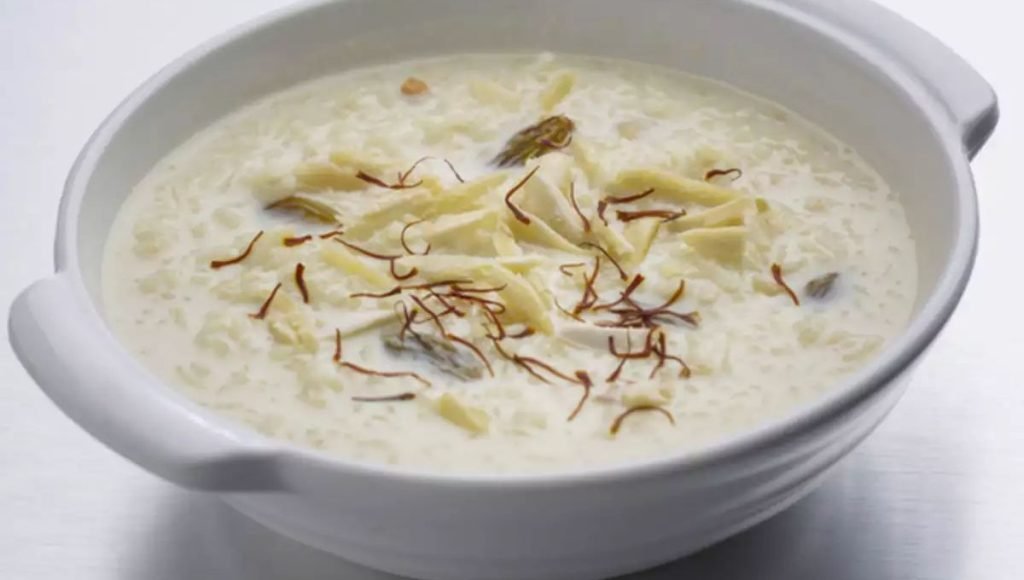 A dessert that embodies the essence of comfort and indulgence. Picture this: the slow dance of rice, milk, and sugar in a simmering embrace, filling the air with the sweet fragrance of cardamom, while plump raisins, saffron, and a medley of cashews, pistachios, and almonds join the celebration. It's the kind of dessert that beckons you after a hearty meal, promising a sweet conclusion that lingers in your memory. The rich, creamy texture of slow-boiled milk, the perfect balance of sweetness, and the artful garnish of finely chopped almonds come together to create a symphony of flavors that warms my soul and leaves me yearning for more.
Aamras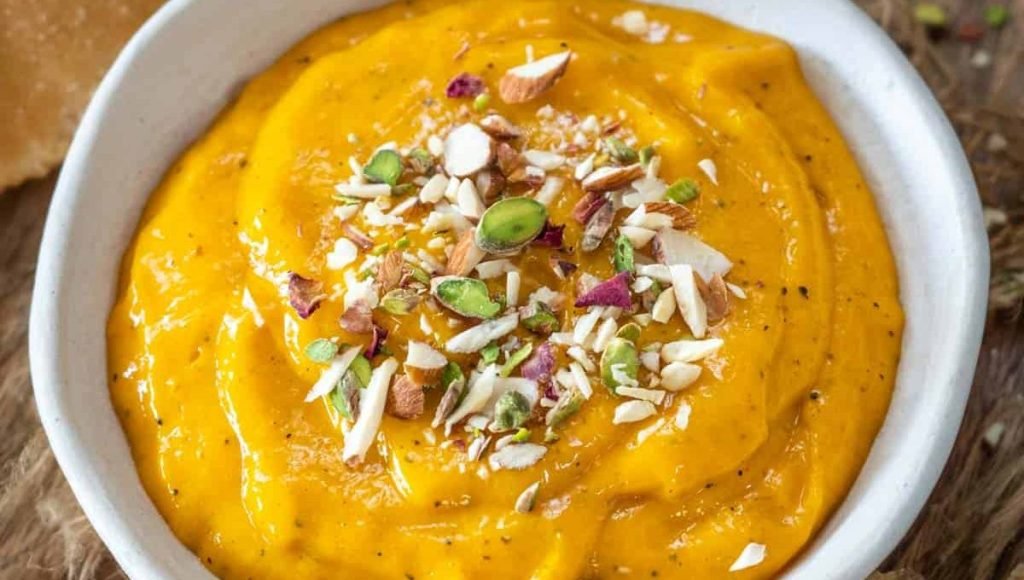 Is nothing short of a divine delight for me. This culinary treasure hails from the heart of India, where the golden, tropical mango reigns supreme. The process itself is a labor of love – the ripe, succulent fruit's pulp is gently coaxed out by hand, ensuring every bit of its lusciousness is preserved. It's a sensory experience like no other, especially when you pair it with warm Chapati, that quintessential Indian bread. The occasional addition of ghee and milk elevates its flavor to new heights, while sugar is an artful touch, crafting the perfect balance of sweetness. Aamras, for me, is a taste of pure bliss, a testament to the vibrant and rich tapestry of Indian cuisine.
Ghari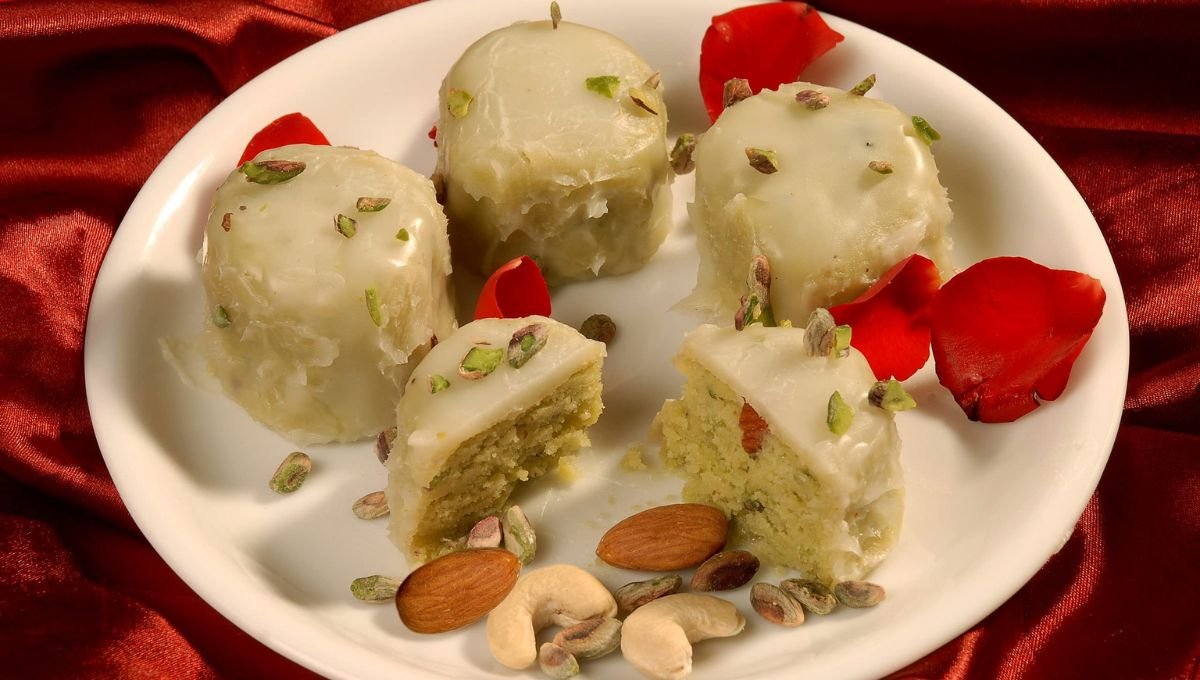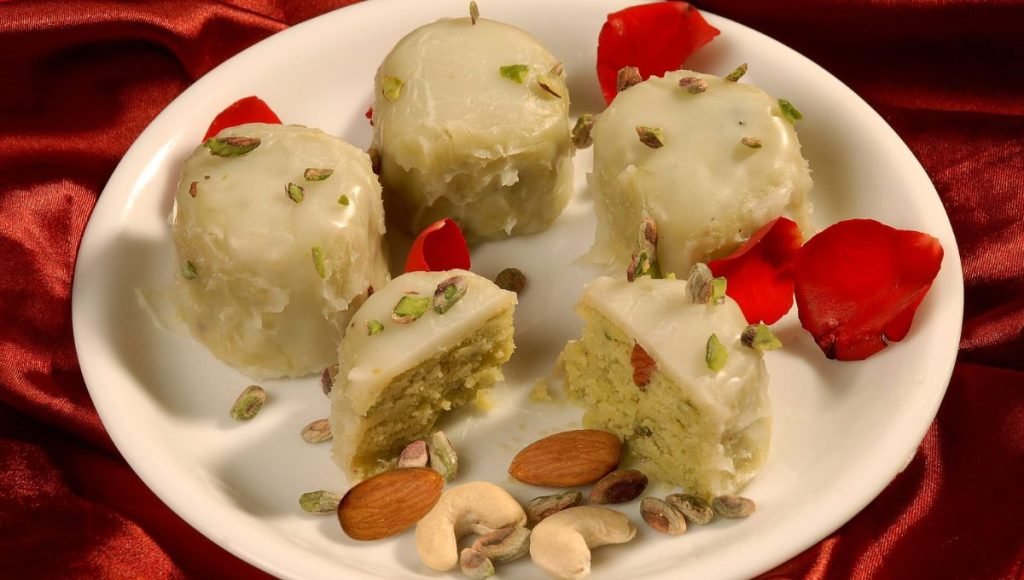 An absolute gem in the world of sweets, and my love for it knows no bounds. This delectable treat hails from the vibrant Gujarati cuisine, specifically from the enchanting city of Surat. Ghari is a masterpiece crafted from a batter that's a symphony of flavors, featuring puri, rich milk mawa (solidified milk), ghee, and sugar. The artistry lies in shaping this heavenly mixture into round forms, each one holding a sweet surprise within. It's a tradition to savor Ghari during the Chandani Padva festival, and every bite is a journey through sweetness and tradition. The variety of flavors, whether it's the nutty richness of pistachio, the aromatic allure of almond cardamom, or the pure indulgence of mawa, never fails to delight my taste buds.
Sea Pomfret Fry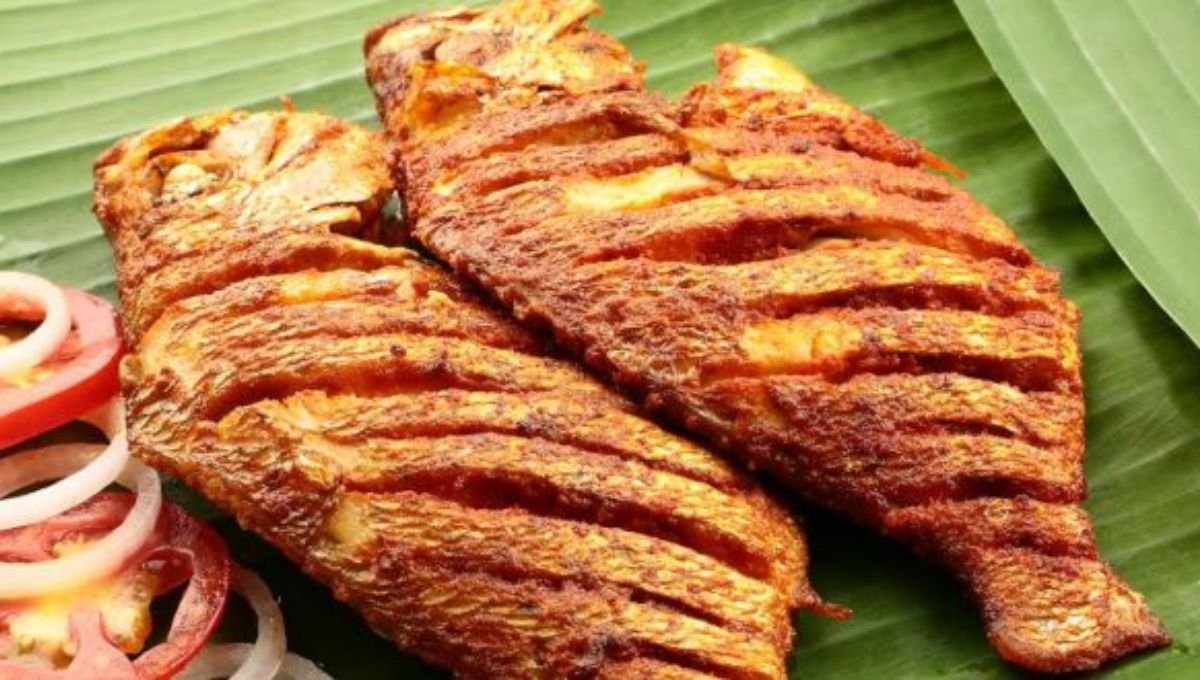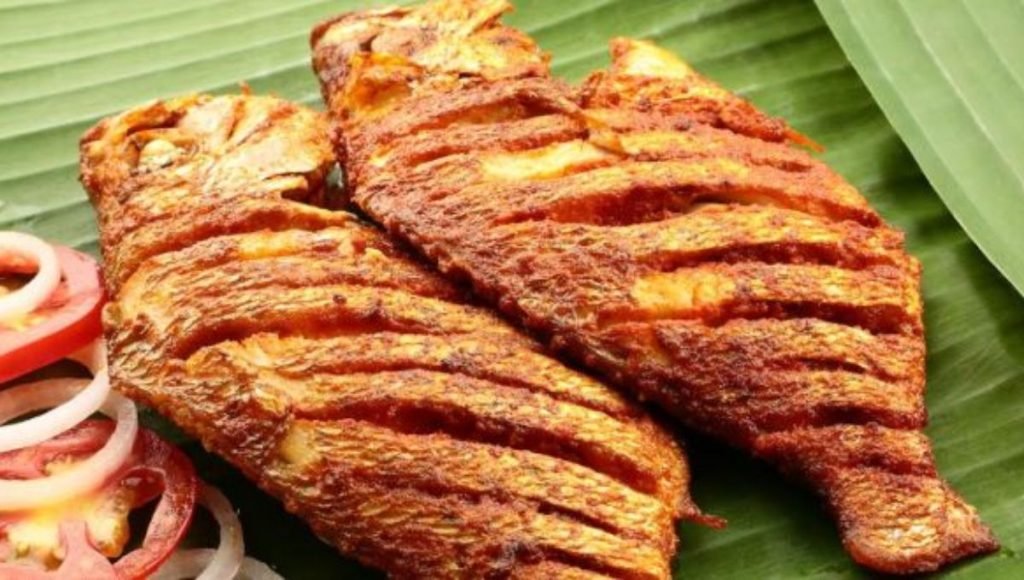 The grandeur of Indian seafood is a culinary experience that truly lights up my senses. When this majestic fish, the largest of its kind in the country, is bathed in a marinade of carefully crafted house spices and then takes a plunge into hot, bubbling oil, it undergoes a magical transformation. What emerges from the deep-fryer is a masterpiece of flavor and texture, an absolute delight that knows no bounds. Whether it's the crispiness of the perfectly fried exterior or the succulent tenderness within, every bite is a symphony of sensations that can be relished at any hour of the day. It's a dish that embodies the essence of coastal cuisine.
Penn de Calamari Pasta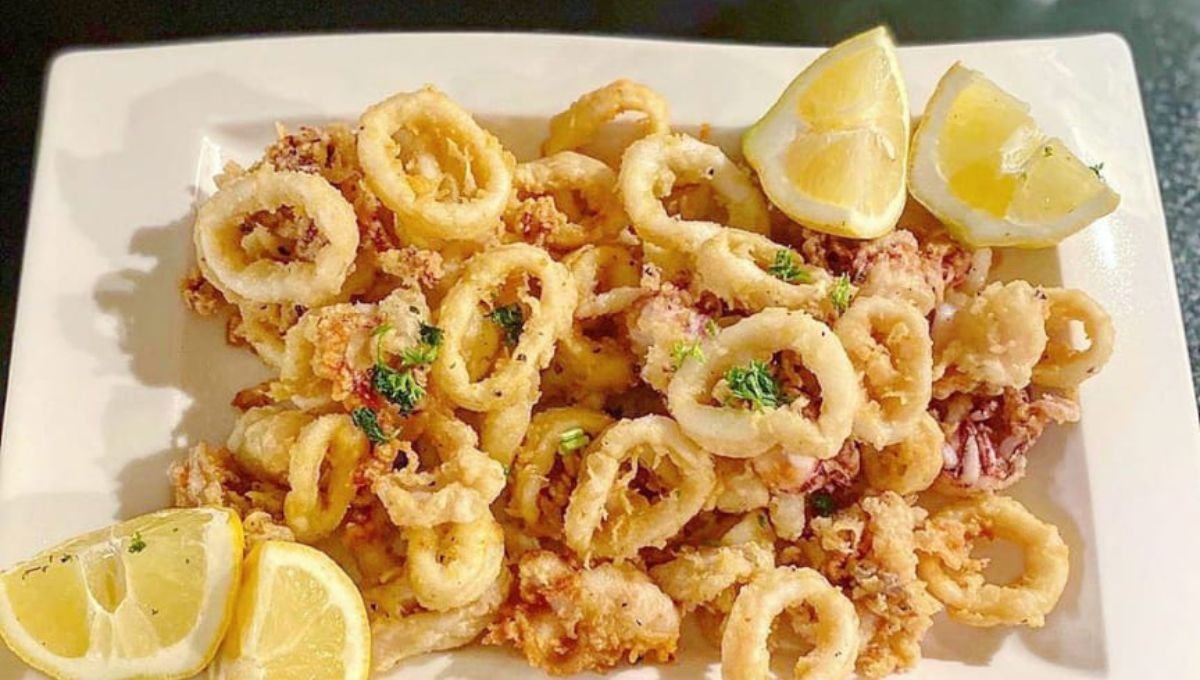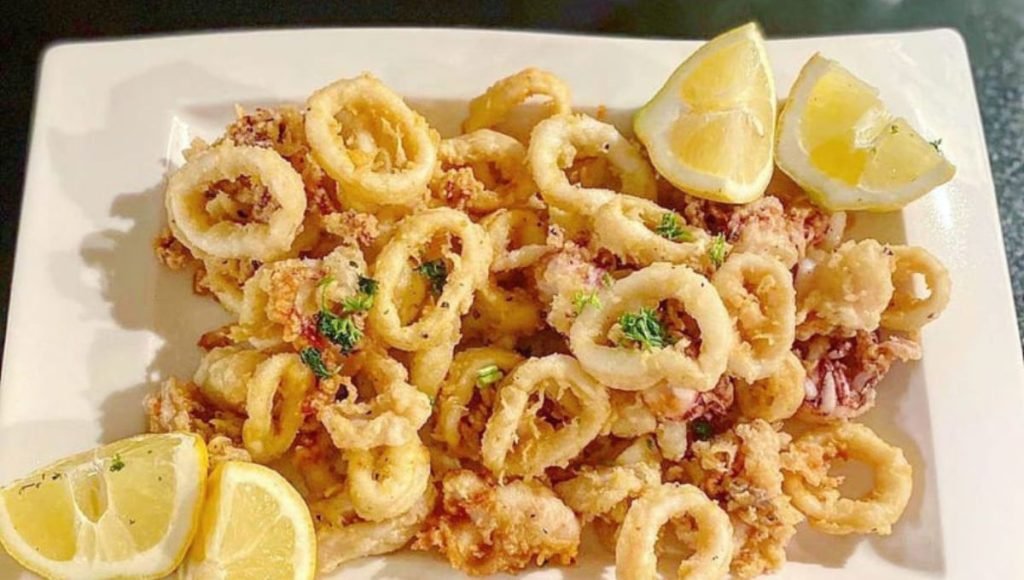 This visually captivating creation is a testament to the artistry of food, and you all know my love for it knows no bounds. It exudes an aura of sophistication and effort, yet its rich taste requires no accompaniments to shine. This culinary gem, now flourishing in Daman and Diu, is a masterpiece that elevates the flavors to new heights. Imagine a plate filled with the creaminess of tender calamari, kissed by the perfect amount of spiciness, all embraced by a luscious white wine sauce that clings lovingly to every strand of pasta. It's a dish meant for intimate dinners for two, yet its adaptable nature makes it a star at larger gatherings. To complement this symphony of flavors, a glass of the same wine used in the sauce completes the experience, leaving you with a profound sense of satisfaction.
Also Read: Land of Opportunity Dadra and Nagar Haveli & Daman and Diu