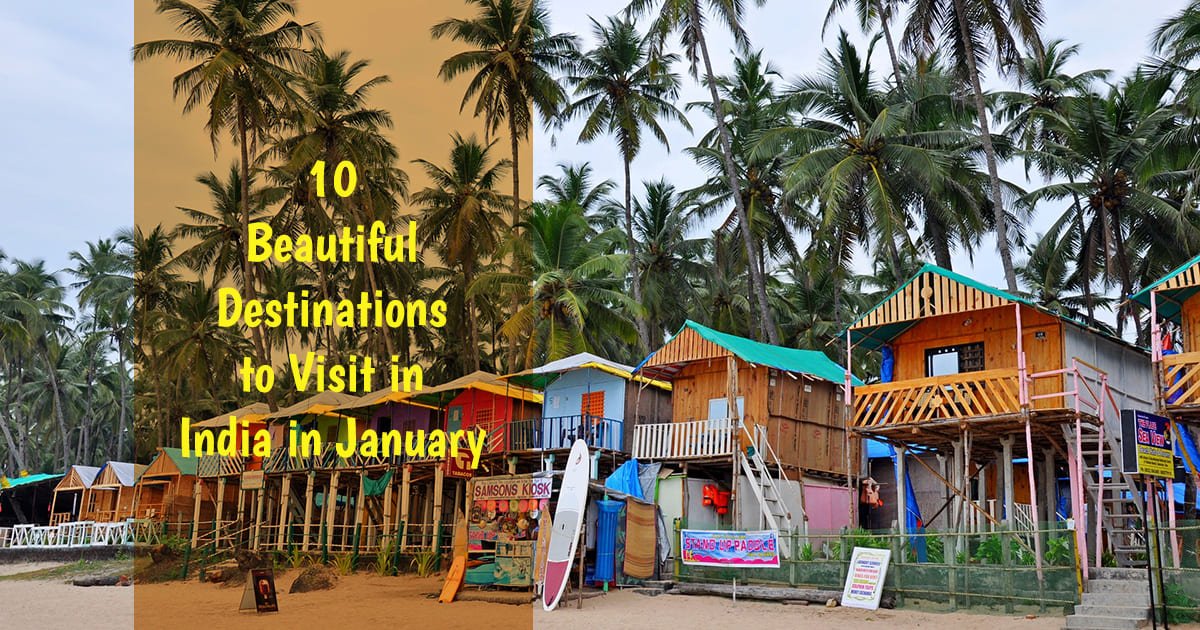 Travels
Trending
10 Beautiful Destinations to Visit in India in January
Travelling in January? Dont Miss these Must-See Tourist Spots in India
10 Beautiful Destinations to Visit in India in January:
As soon as the new year begins, we simplify our resolutions, including travel typically, at the top of the list. Here are a few destinations in India to visit in January that get better as the winter season nears its peak, to help you with your travel wishlist even more. India is the perfect place to visit in January because of the lush green landscapes that breathe life all around and the chilly air that inspires positivity.
You may participate in many activities in January, such as exploring a frozen lake in Zanskar and seeing the stunning Republic Day parade in Delhi, sailing over turquoise water in Dawki, or going to the legendary Jaipur Literature Festival in India. Here are a few that are perfect for various types of travelers.
10 places to visit in India In January
GOA
Goa is an excellent destination to explore in January since the weather is nice and there are fewer tourists around than there are during the best travel times. Goa's dry season begins in January when temperatures range from about 25°C to 30°C. Beach activities and outdoor sightseeing are great in the normally warm and sunny weather.
The beaches in Goa are excellent for swimming, tanning, and water sports in January. You can also visit the state's historical sites and cultural attractions and experience the local cuisine. The Sunburn Festival and the Goa food and Cultural festival are just a couple of the festivals and gatherings you may take part in during this time in Goa.
Goa is also home to a number of spas and wellness facilities that provide Ayurveda treatments and other relaxation therapy if you're Seeking to calm and unwind.
RAJASTHAN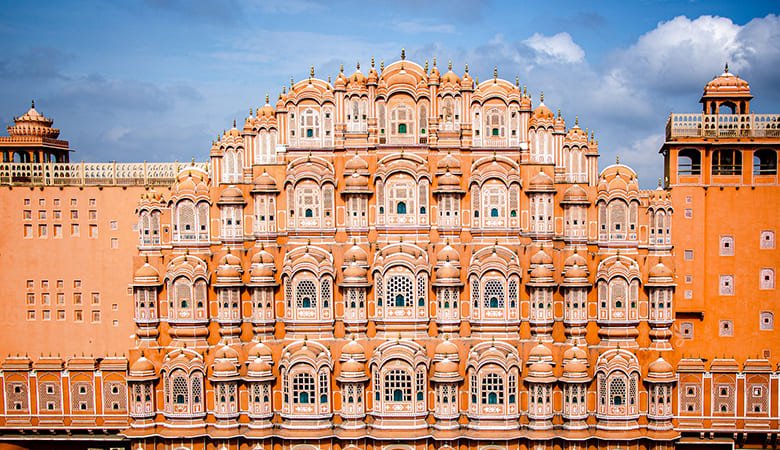 The Northwest Indian state of Rajasthan is known for its thousands of years, great history, and historical buildings. Rajasthan is a wonderful destination for a trip in January since its weather is warm and there aren't as many tourists around as there are in the summer.
The Hawa Mahal, the City Palace, and the Jal Mahal are just a couple of the historical and cultural landmarks you may visit while being in Rajasthan in January. The state's famous forts and palaces, along with the Mehrangarh Fort, the Amber Fort, and the Udaipur City Palace, are therefore approachable to tourists.
Rajasthan is recognized for its vibrant culture and exciting festivals in addition to its historical places and cultural attractions. During this season, a variety of festivals and events, along with the Nagaur Fair and the Desert Festival, are held in Rajasthan.
Overall, Rajasthan is an excellent place to travel to in January since it offers a wide range of historical, cultural, and entertaining experiences.
KERALA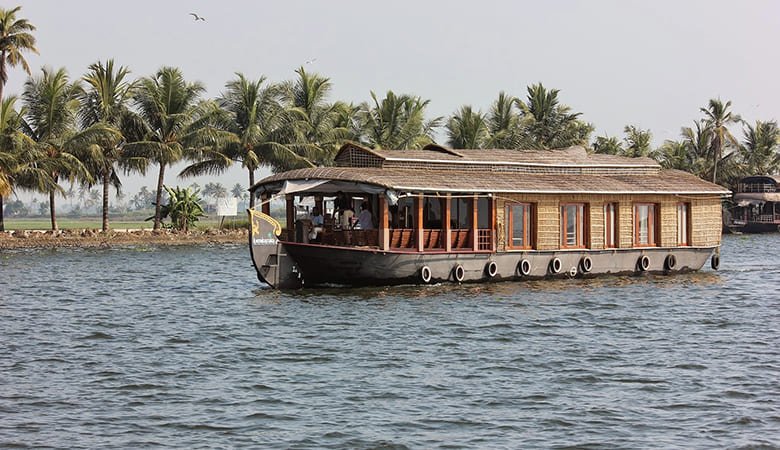 Kerala, a state in Southern India, is known for its Ayurveda resorts, backwaters, and verdant landscapes. Kerala is an excellent destination to visit in January because the weather is nice and there aren't as many tourists around as there are in the summer.
You can visit Kerala's backwaters, national parks, and wildlife sanctuaries in January to learn more about the state's natural beauty. Moreover, you can visit the state's well-known beaches, such as Kovalam Beach and Varkala Beach, and enjoy activities like swimming, tanning, and water sports.
Kerala is known for its Ayurveda resorts and spas in addition to its natural beauty. You might go to one of the many Ayurveda resorts in the region and take part in procedures and therapies that support well-being and relaxation.
Overall, Kerala is a fantastic place to travel to in January since it offers a terrific combination of natural beauty, leisure, and cultural activities.
HIMACHAL PRADESH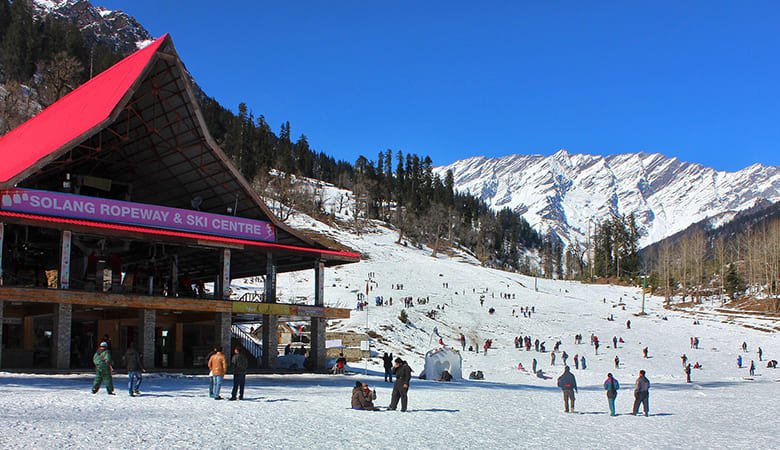 Northern India's Himachal Pradesh is a state known for its amazing natural beauty and its adventure sports. Himachal Pradesh is a fantastic destination to visit in January but since the weather is nice and this place is very and there aren't as many tourists in January but there are many tourists in summer.
You should experience Himachal Pradesh's natural beauty in January by visiting its hill towns, like Shimla, Manali, and Dharamshala. These hill cities are well-known for their scenic beauty of mountain landscapes, gorgeous views, and outdoor sports like paragliding, skiing, and trekking.
Himachal Pradesh is known for its scenic beauty in addition to a variety of cultural monuments like monasteries, temples, and museums. You will get to know more about the history and culture of the state by exploring these places.
Overall Himachal Pradesh is a wonderful place to travel in the month of January since it has a wide range of outdoor activities, natural beauty, and cultural experiences.
ANDAMAN AND NICOBAR ISLANDS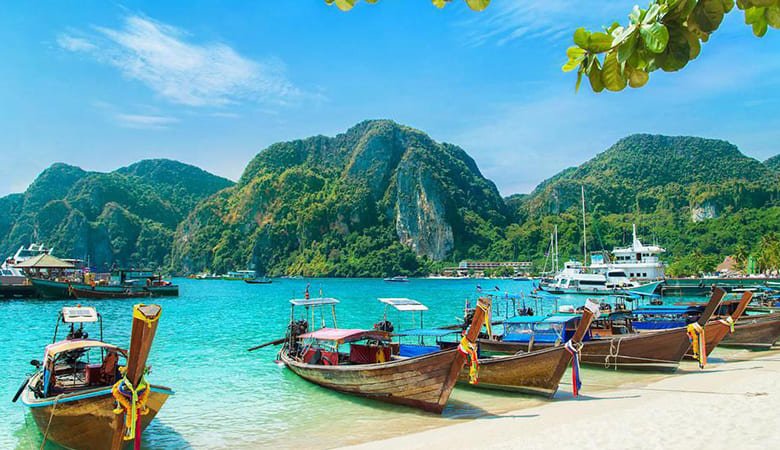 The Bay of Bengal is home to Andaman and Nicobar Islands, which are known for their clean beaches, clear waterways, and coral reefs. The Andaman and Nicobar Islands are excellent destinations to travel in January because the weather is nice and the crowds are not as heavy as they were during the peak tourist season.
You can enjoy a variety of activities when visiting the Andaman and Nicobar Islands in January, including swimming, snorkeling, and scuba diving in crystal-clear waters. While diving or sightseeing, you can witness a wide variety of fish, coral, and other marine creatures because the islands are home to diverse marine life.
The Andaman and Nicobar islands are known for their beaches and ocean views. But they are also home to a wide range of historical sites like the cellular jail, Anthropological Museum, and Samudrika Naval Marine Museum. You can go o these places to find out more about the island's history and present.
Overall, the Andaman and Nicobar islands provide a variety of beach activities, marine life, and cultural experiences, making it a terrific place to travel during the month of January.
ZANSKAR, LADAKH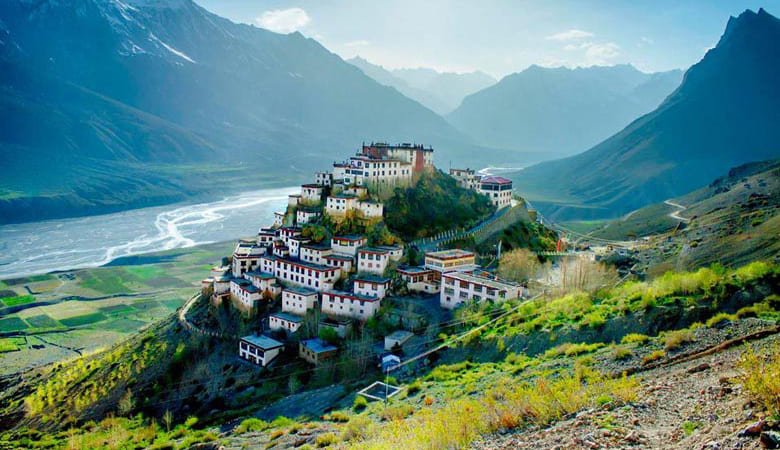 You will catch nature to its fullest this January as you walk the heavy layer of snow, face the severe wind, and hold the rare in one of the nicest destinations to visit in January 2023. Your ability will be pushed to the ultimate challenge on the Chadar-Trek, the longest trek in the Himalayas. A fan favorite, the climb through the Zanskar range has mind blowing pathways which are covered in thick snow sheets on the frozen lake.
The Himalayan range and the whole valley were totally covered with snow throughout the winter, making it one of the best places to visit in India in January 2023.
DIU, DAMAN & DIU
Diu, once a peaceful heaven for the Portuguese, maintains to become a great place for those wishing for a peaceful hideaway apart from the crowd. This destination is ranked among the best in India to visit in January 2023. Because it's a lovely beach resort, with a quiet environment, and warm temperatures.
The Festa De Diu, Asia's greatest beach party arrives in the same season of the year, and during this season, the entire island of Diu is decorated like a queen. You have been pulled to Diu by its own stunning scenery and amazing weather.
PONDICHERRY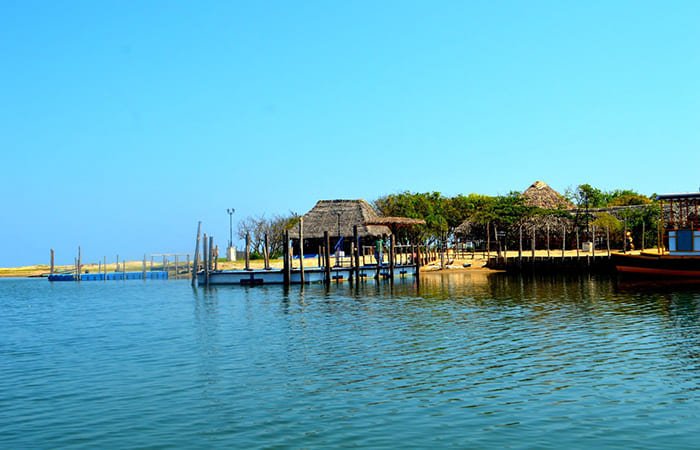 One of the greatest places to visit in India even during winter is Pondicherry, also known as Puducherry, a lovely Union Territory. This location is highlighted by the former imperial French influence that's never vanished. This is why Pondy is generally referred to as the "French Riveria of the East." It is found inside Tamil Nadu's boundary. With all of its French Quarter, yellow houses, cafes, and boutiques designed in colonial architecture, this place will definitely transfer you to a different era.
GOKARNA, KARNATAKA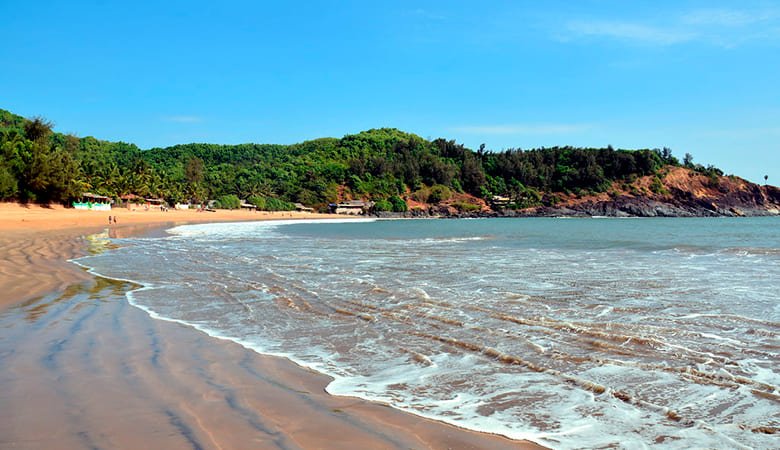 Lose yourself in the peace and quiet of stunning beaches, press your toes into the sand, and feel the sea breeze wash your face. In Karnataka's coastal areas the beach paradise of Gokarna. Discover the magic of this such a well Hindu Pilgrimage spot, which is home to a number of ancient temples that attract people all year long. If you're thinking of traveling in January. Gokarna is an amazing option.
DARJEELING, WEST BENGAL
Discover the beautiful Himalayan mountain peaks like Kanchenjunga and the lovely Buddhist monasteries like Darjeeling's Ghum Monastery. Darjeeling is one of the destinations to see in India in January 2023. Is famous for its tea gardens and toy train and is a popular destination for travel lovers looking for a break from the heat and metropolitan stress.
For an incredible experience in Darjeeling, West Bengal, be sure to ride the toy train and feel the mountain breeze on your nerves.
Also Read: 26 January – A Legacy Of India