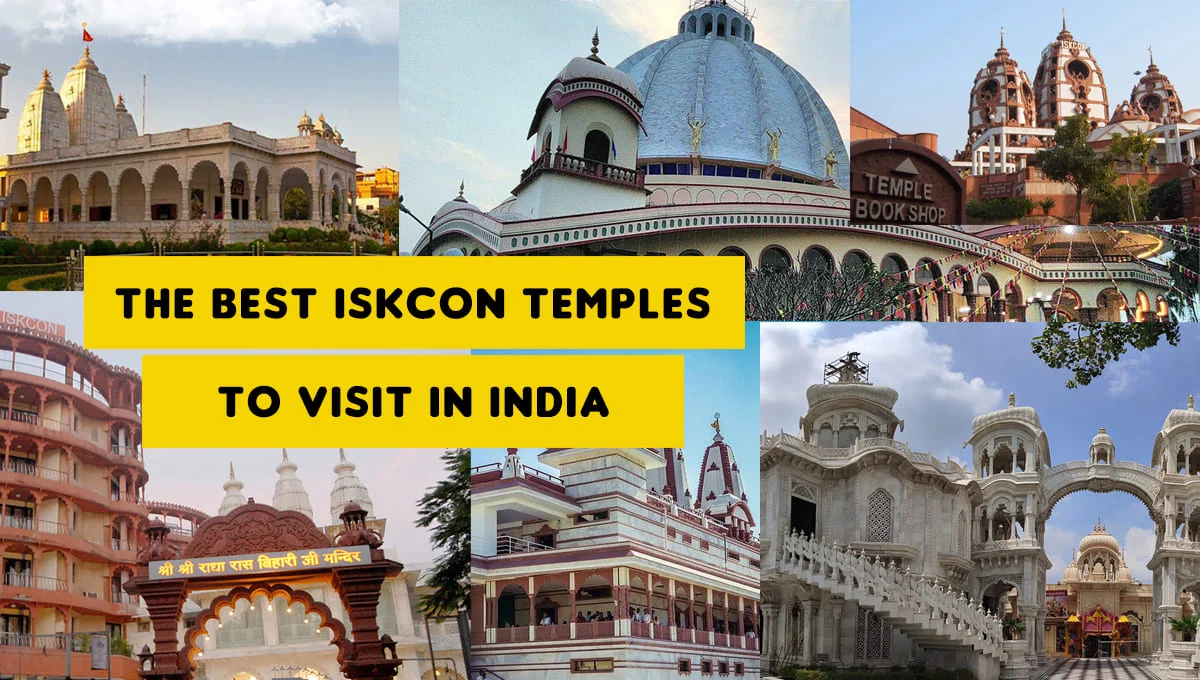 Temples
The Best ISKCON Temples To Visit In India
An Unforgettable Journey Through the Best ISKCON Temples In India
"Hare rama, hare rama…rama ram, hare hare"
"Hare krishna, hare krishna…krishna krishna, hare hare"
The Best ISKCON Temples To Visit In India: A multinational society, the International Society for Krishna Consciousness (ISKCON), was founded in New York City in 1966. This sect teaches Gaudiya Vaishnava ideology. They worship Radha and Krishna as their gurus. The birth of Krishna is celebrated in India on Janmashtami. During Janmashtami, several visitors travel to the ISKON temples. You might be interested in knowing more about the specialties and popularity of such ISKCON temples. This is in keeping with both the monotheistic culture of Hinduism and the Hare Krishna movement.
An Unforgettable Journey Through the Best ISKCON Temples In India



ISKCON Temple, Mayapur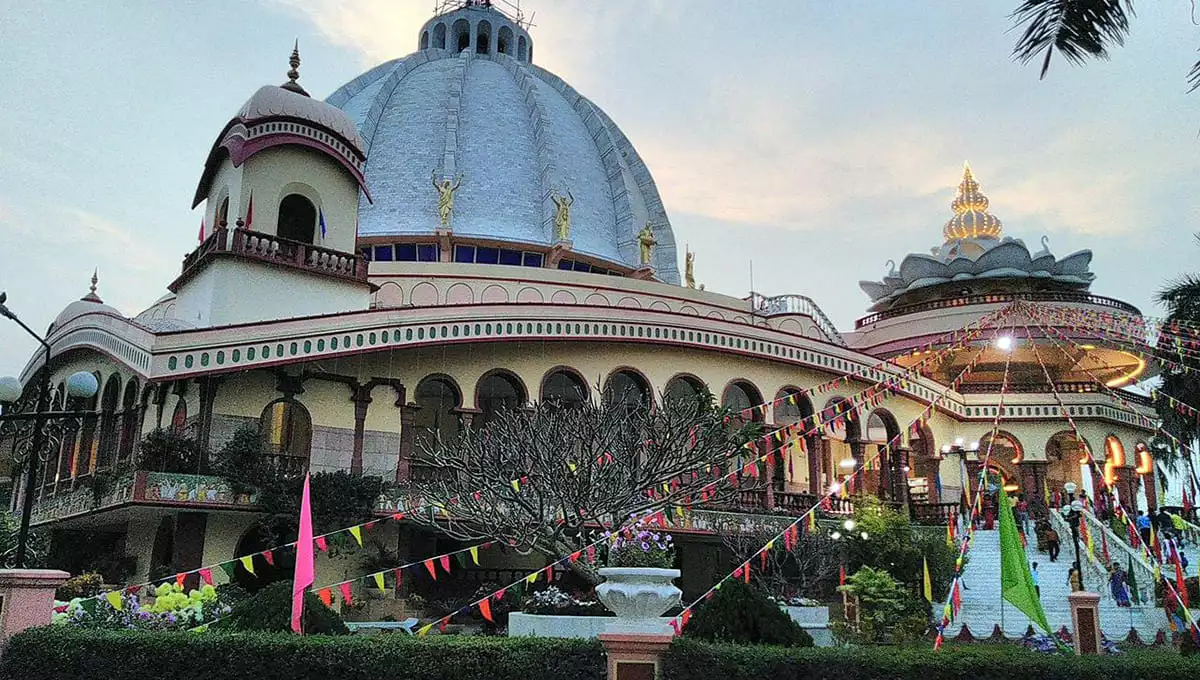 Located in West Bengal one of the biggest ISKCON temples in India is the Sri Mayapura Chandrodaya Temple. ISKCON's central headquarters are located here. The world's largest temple is presently being built; the foundation stone was laid in 1972. During the main festivals, Mayapur welcomes thousands of tourists. God is wrapped in new garments and decorated, and a number of cultural events take place.
ISKCON Temple, Bangalore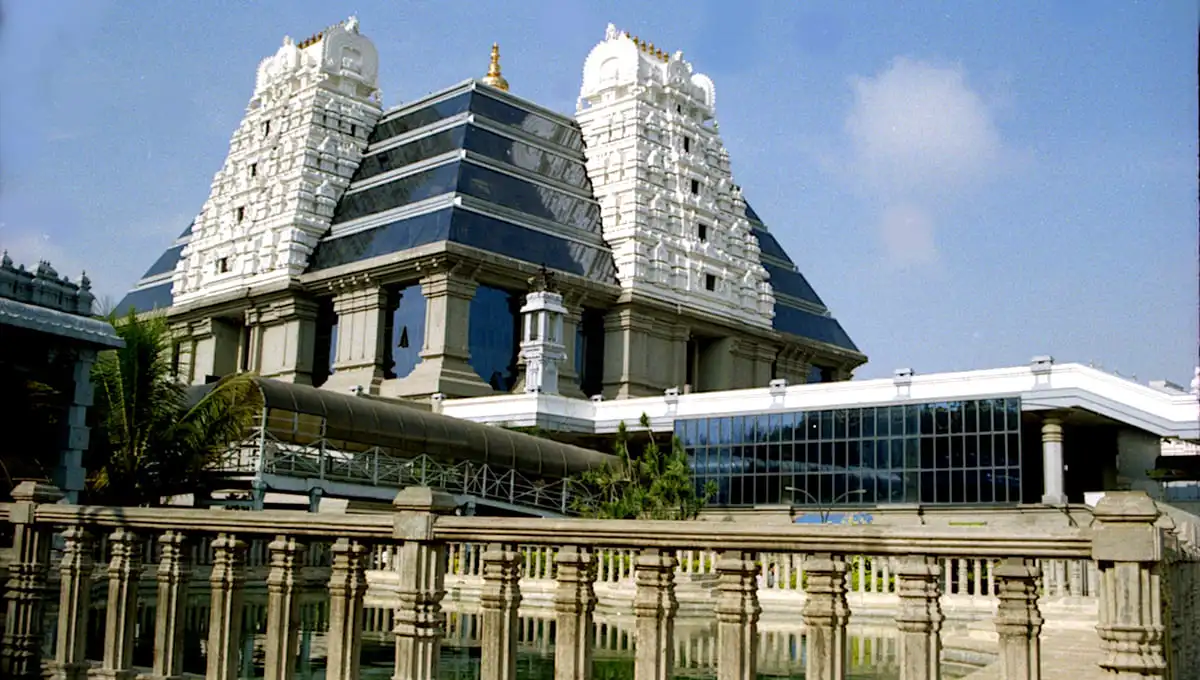 The ISKCON temple, Bangalore is the largest ISKCON temple in India. This temple, also known as the Sri Radha Krishna Temple, is visited by travelers all year round. Every year, the celebration of Janmashtami is celebrated in August as a new layer of paint and lighting is applied to the temple. The magnificent spread, known as the Bhog, is prepared and distributed among the believers.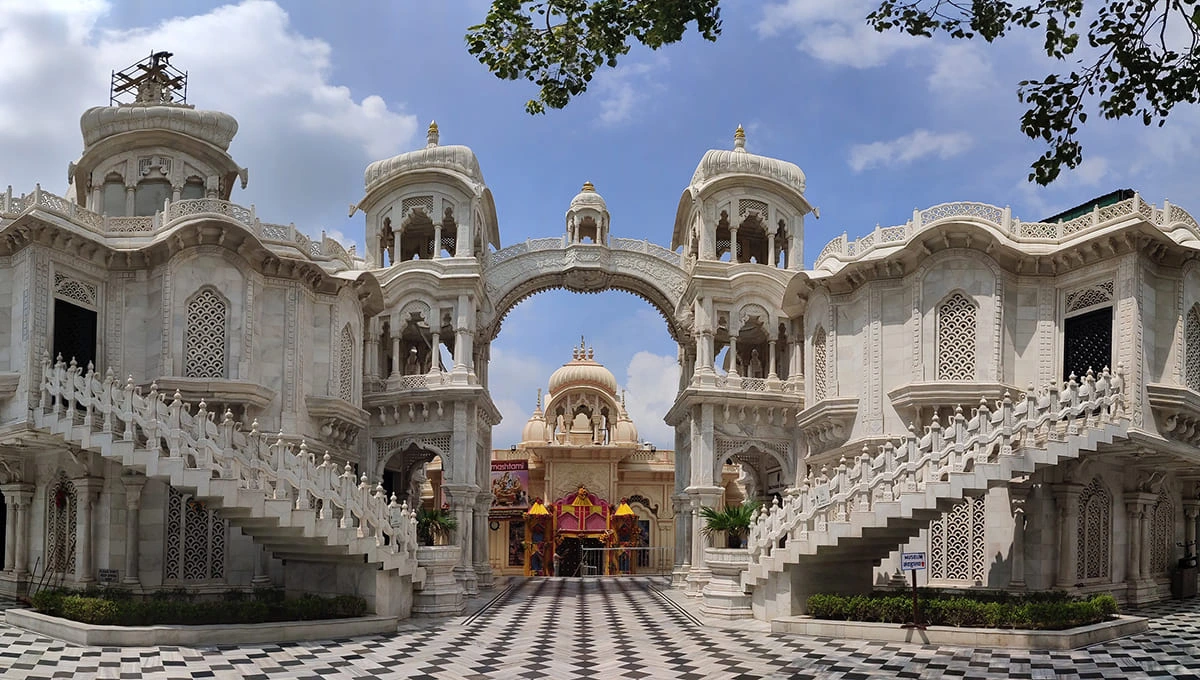 This is the earliest ISKCON temple in India and is known as the Sri Krishna Balaram Temple in Vrindavan. ISKCON Temple, Vrindavan was established in 1975. The devotees from all around Vrindavan meet here on Janmashtami each year. According to the Hindu religion, this is where Lord Krishna was raised. Here, Janmashtami took on a completely new meaning; it is a magnificent celebration that attracts people from around the globe.
ISKCON Temple, Delhi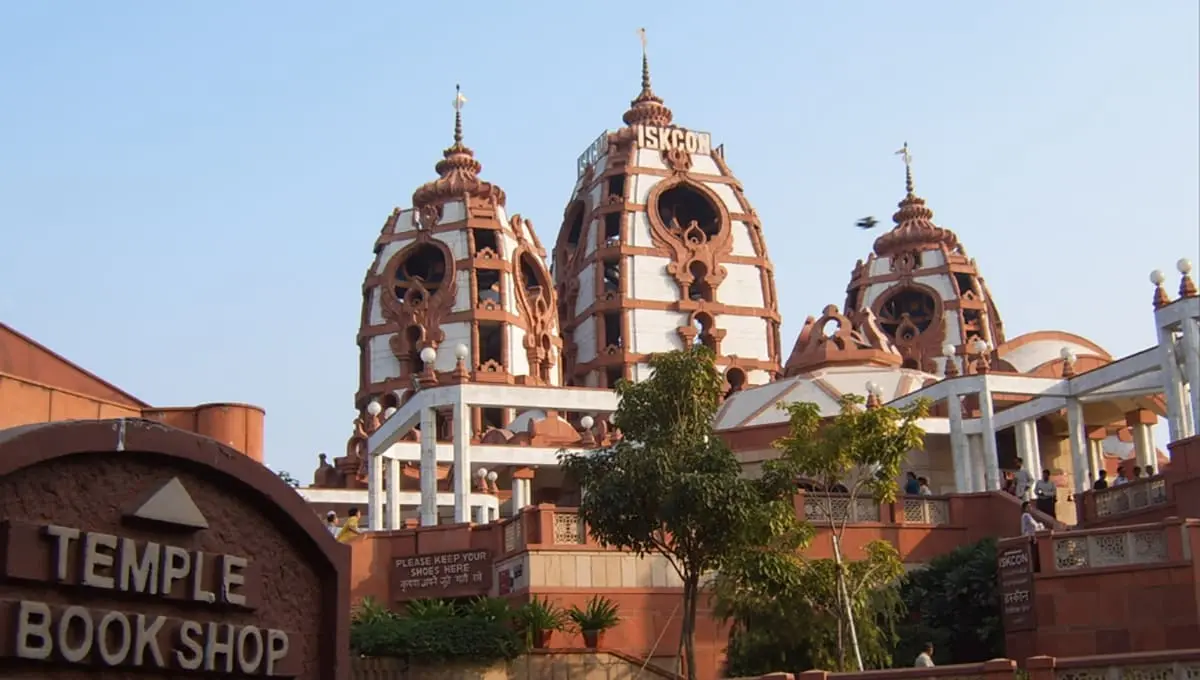 In the center of the city stands the renowned Radha Radhikaraman-Krishna Balaram ISKCON temple. Here, approximately 7-8 lakh people gather to celebrate Janmashtami. This location is far more than merely a temple; it gives information to all visitors in an engaging way through art museums, robots, and dioramas. During the extremely busy Janmashtami, ISKCON members have access to temple benefits.
ISKCON Temple, Mumbai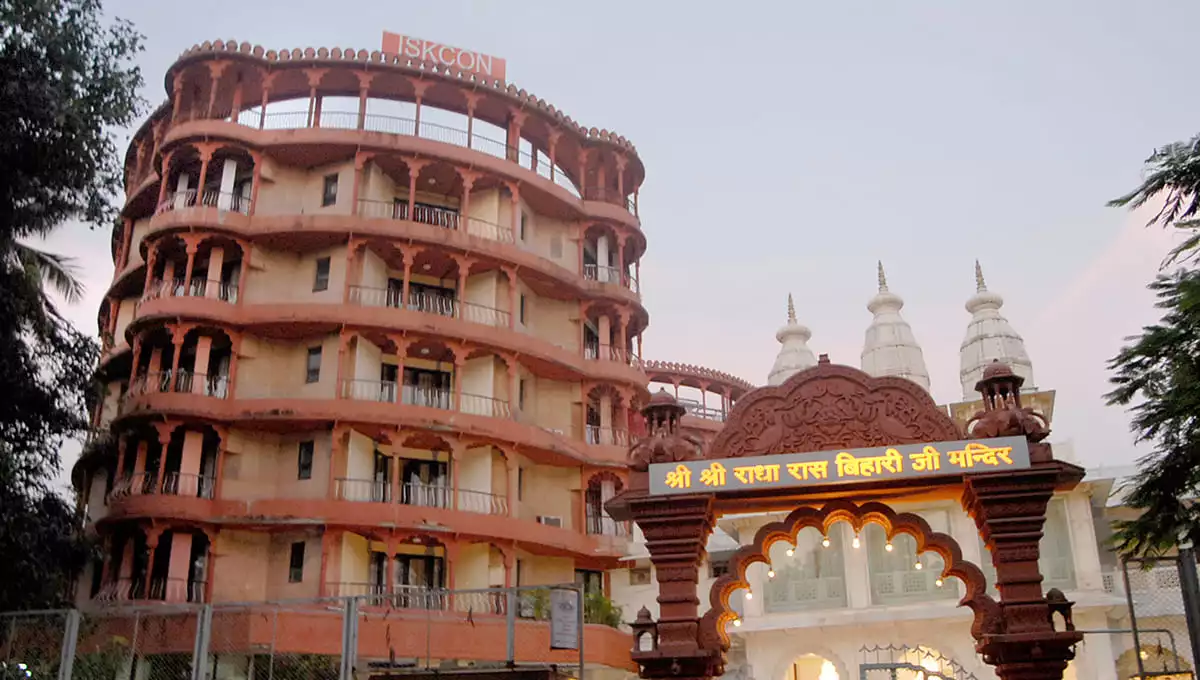 One of the top ISKCON temples in India is the Sri Sri Rasabihari temple in Mumbai. Janmashtami is a big holiday that is celebrated. This temple draws a lot of devotees from all over india because of its lighting, floral accents, and legends about Krishna that are shown.
ISKCON Temple, Pune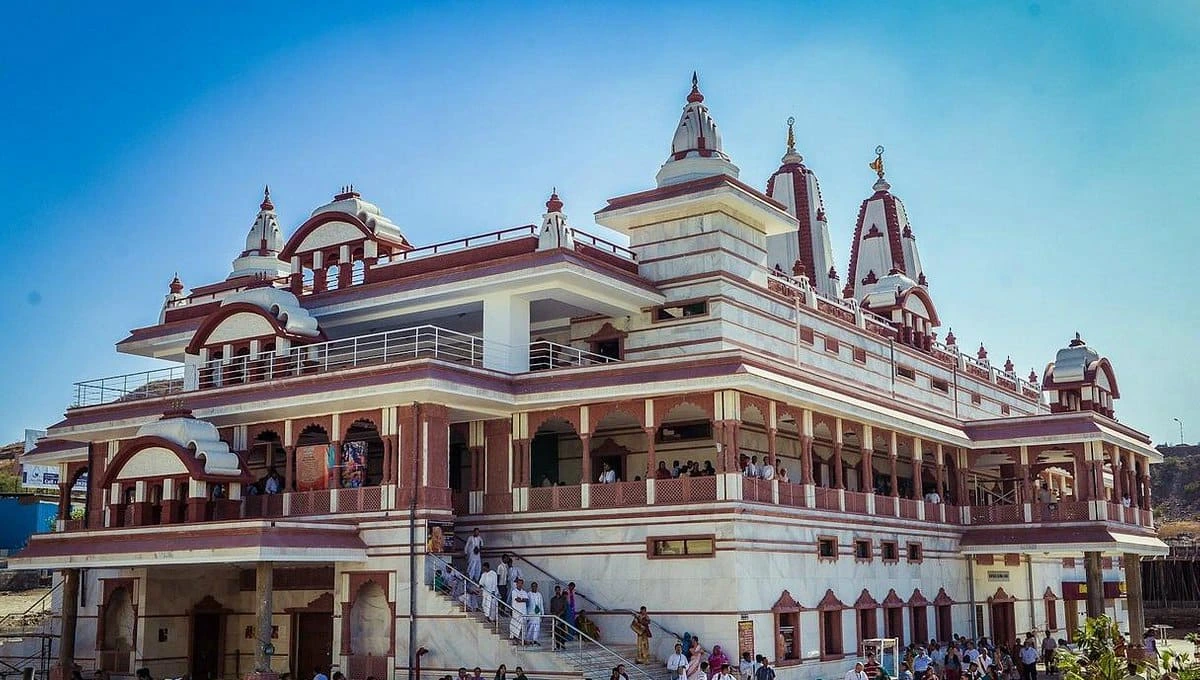 In a lovely way, the Radha Vrindavanchandra Temple in Pune celebrates Janmashtami in August. The beginning of the month's preparations is signalled by the cleanliness of the temple and the Lord's adornment with jewellery.
ISKCON Temple, Hyderabad
Another well-known ISKCON temple in South India is the Radha Madan Mohan Mandir in Hyderabad. The ISKCON headquarters in South India celebrates Janmashtami with cultural events and celebrations.
ISKCON Temple, Noida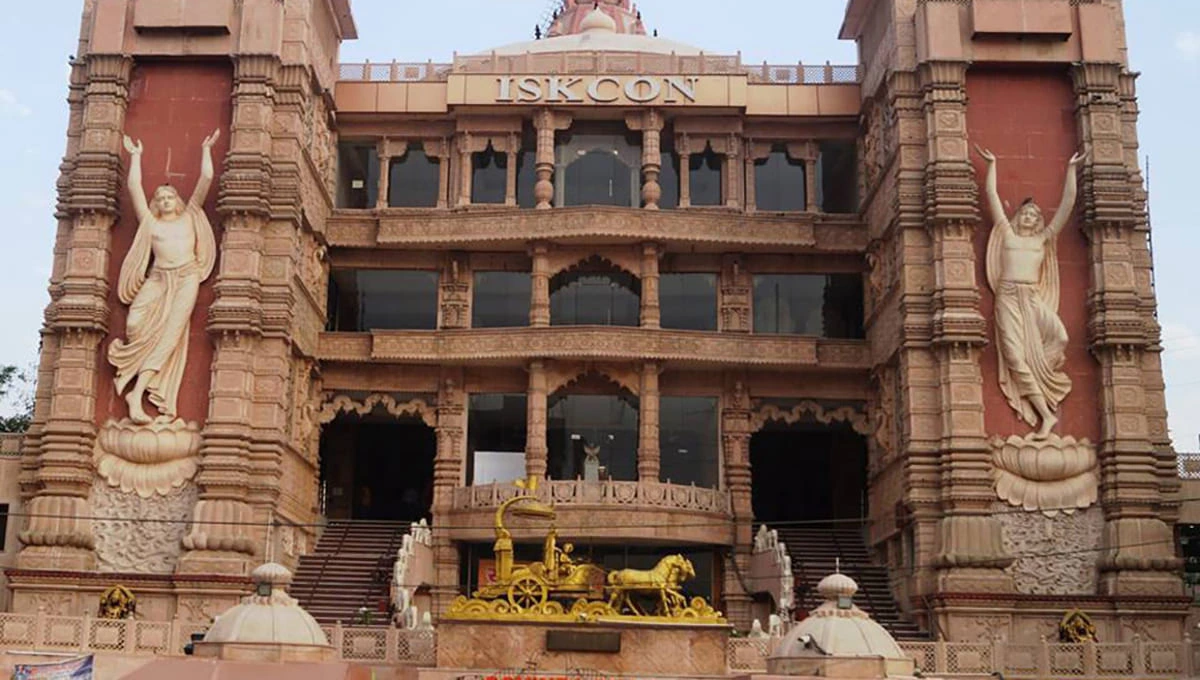 The Sri Sri Radha Govind Mandir in Noida is also well-liked by tourists. This tall structure, however, is not as roomy as its contemporaries and is located at Agrasen Marg. Devotees gather here to see the huge Aarti on Janmashtami.
ISKCON Temple, Ahmedabad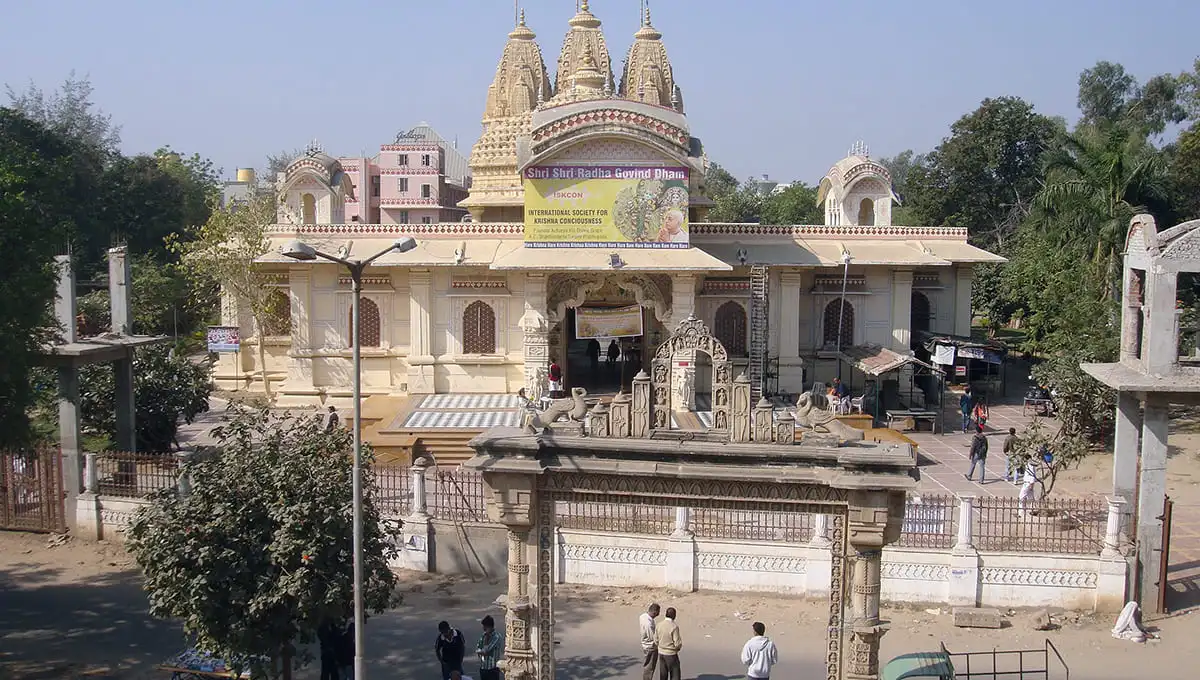 Ahmedabad Shri Shri Radha Govind Dham is one of God's greatest masterpieces. Every year, the festival of Janmashtami is celebrated along with aarti and cultural events. This location, also known as the Hare Krishna Mandir, draws many visitors. The Hindu festival of Janmashtami is richly celebrated with stunning floral arrangements, brilliant lights, prayer melodies, and Hare Krishna chants.
ISKCON Temple, Jaipur
The Gridhari Dauji Temple in Jaipur is the first on the list of ISKCON temples in Rajasthan. This temple displays a towering, impressive presence and a magnificent Krishna statue, in keeping with the city's royal charm and elegance. The entire temple is decorated in brilliant floral designs for Janmashtami. As they celebrate this truly historic day, devotees dance to the song of Hare Krishna.
ISKCON Temple, Ujjain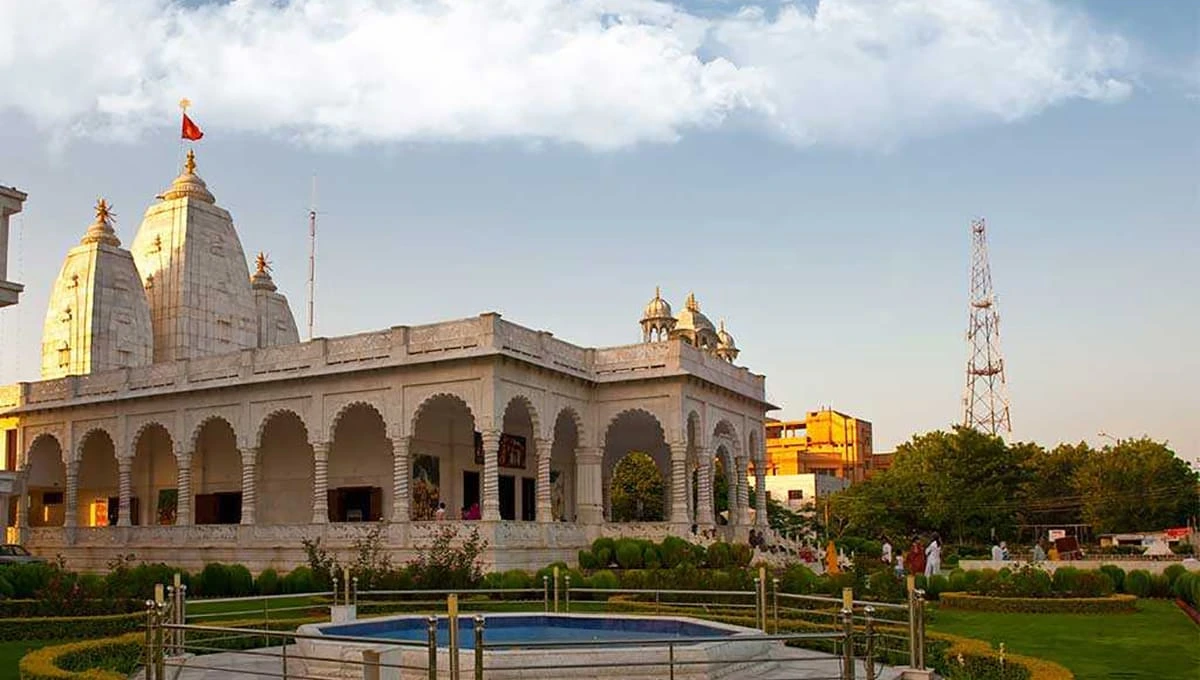 The architecture of the Sri Sri Radha Madanmohan Temple in Ujjain is renowned for its unique beauty. Every year, Janmashtami is generously celebrated by the inhabitants of Ujjain. The joyful festival includes everything from a huge food buffet for followers to devotional hymns.
ISKCON Temple, Kharghar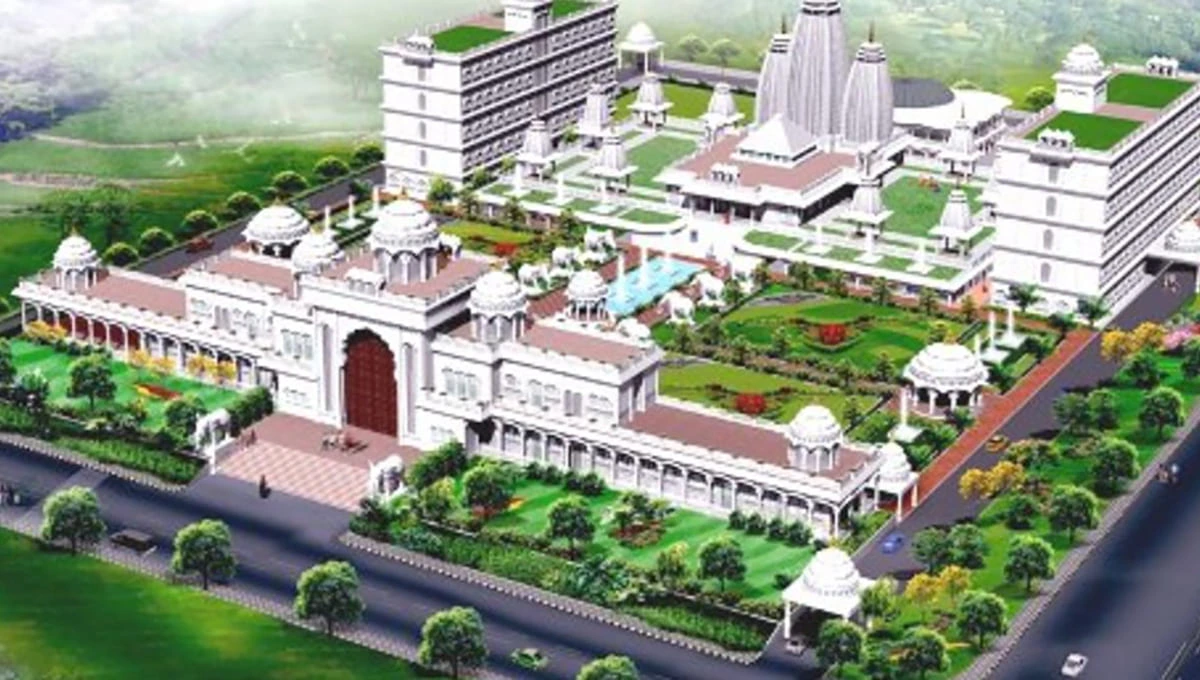 The Sri Sri Radha Madan Mohanji Temple in Kharghar is another ISKCON Temple in Mumbai that is well-known for its Janmashtami celebrations. It draws a lot of pilgrims and tourists because of its huge green landscape.
ISKCON Temple, Nashik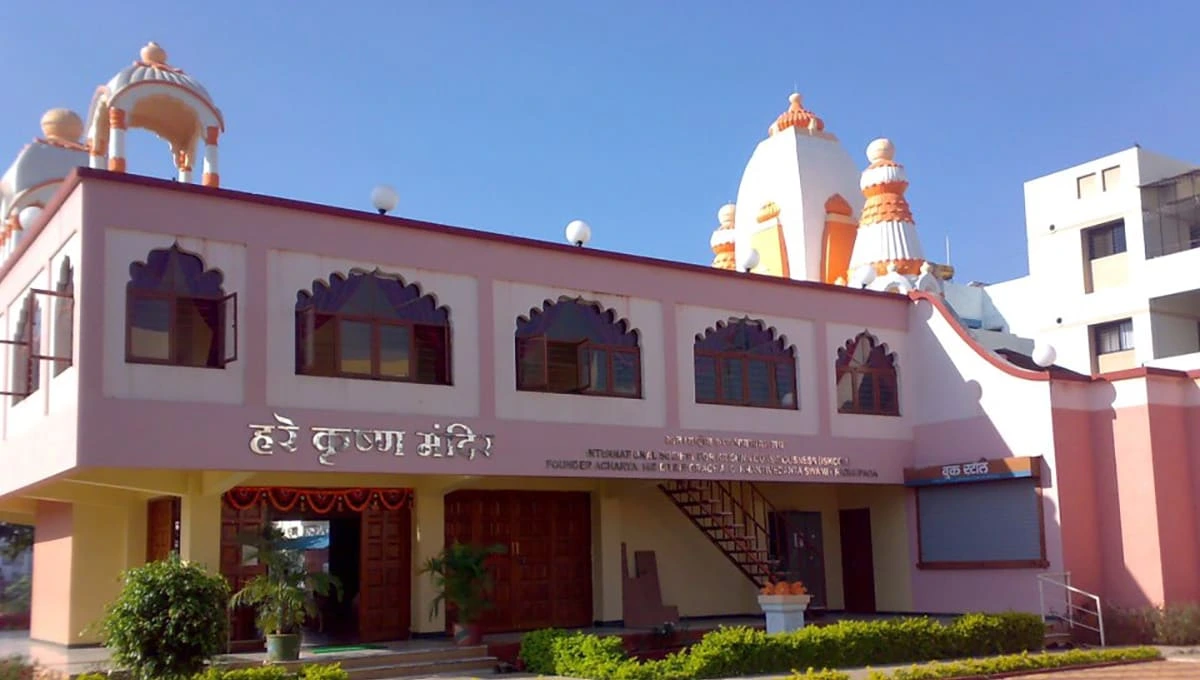 Another famous ISKCON temple in Maharashtra is the Shri Shri Radha Madan Gopal Mandir. The birth of Lord Krishna is celebrated in this temple by Bhajan Kirtan, prayer songs, and Aartis.
ISKCON Temple, Pandharpur
The Sri Sri Radha Pandharinath Mandir, which is situated in Maharashtra's southeast, is highly revered by visitors. They organize prayers and cultural events for Janmashtami every year.
ISKCON Temple, Haridwar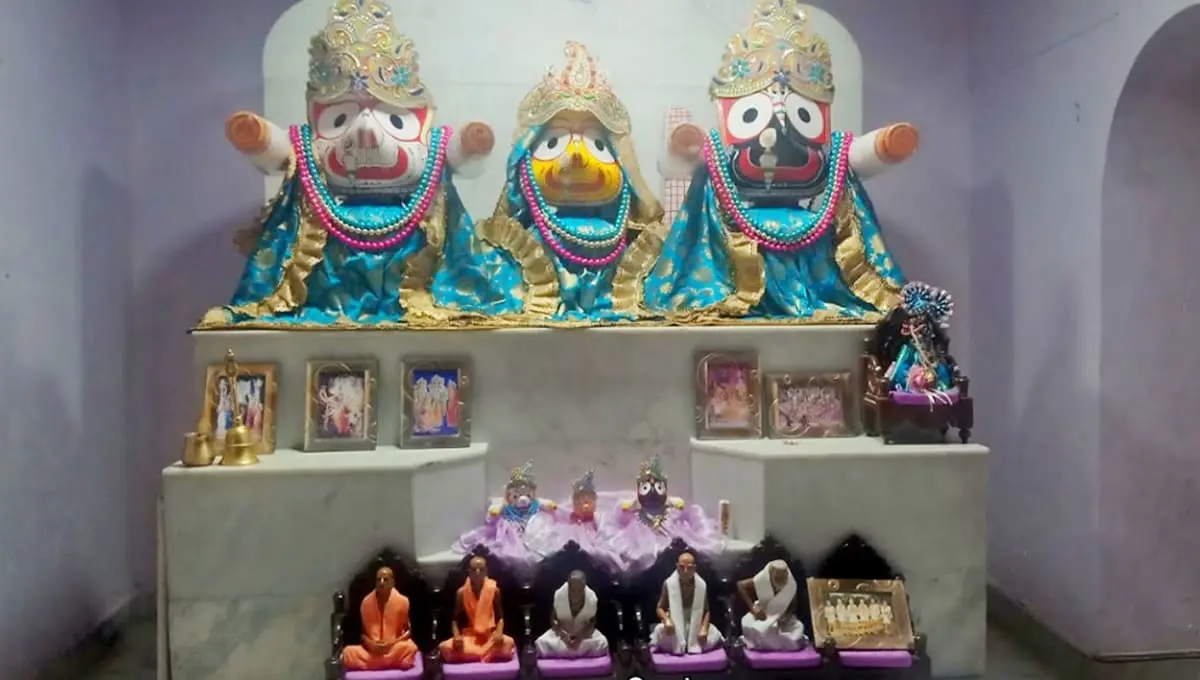 The charming city of Haridwar is situated on the banks of the Holy River Ganges. The well-known Sri Sri Gour Radha Krishna Mandir in Haridwar draws visitors all year long. Dignitaries, pilgrims, and travelers from all around the nation witness the Janmashtami event.
Also Read: 10 Beautiful Destinations to Visit in India in January