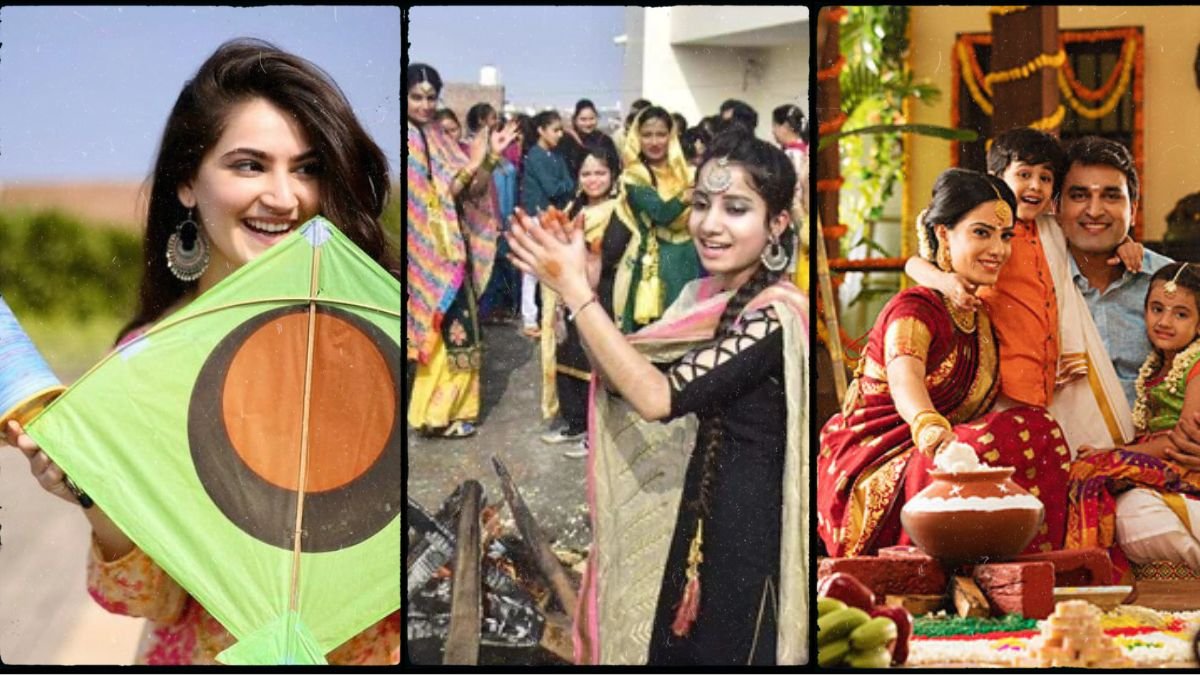 Festivals
Trending
14th January : A spiritual and festive day for India
Festival Celebrated in India on 14th January
14th January : A spiritual and festive day for India: India is a land of cultures. Every state of the Country has its own beauty, culture and language. Though divided by cultures, it is united by brotherhood. Be it any day every state celebrates it in its own way, so is 14th January, and this is the reason why it is called "a spiritual and festive day". Some of the festivals will be discussed in this article.
14th January : A spiritual and festive day for India:
MAKAR SANKRANTI :
Every year Makar Sankranti is celebrated in many parts of India on 14th of January. It is a hindu festival dedicated to Lord Surya (sun). On this day the Sun enters the Capricorn Zodiac which corresponds with the month of January as per the Gergorian calendar. It is said that this festival marks the end of long winters, which according to the Hindu Mythology starts on "Sarad Purnima" also known as "Raas Purnima". Sarad Purnima is in the month of Ashwin (October) according to the Hindu calendar. It is also celebrated to thank Mother Nature for her good harvest.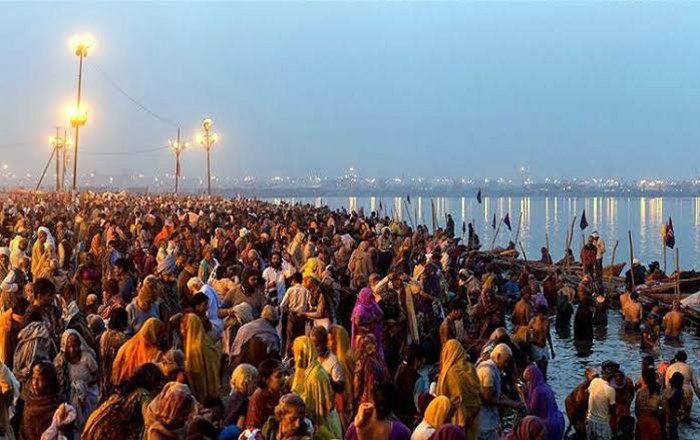 This day is actually a fun day for everyone as there are many rituals of this day, starting with the puja of Surya Devta, which is the mandatory thing as told earlier. Kite flying is a tradition of this festival. At many places there are even competitions of Kite flying. There is a special kind of food which is offered to the Deity and people have the same as a prasad for the day. The special prasad contains Churra(flattened rice), Gur(jaggery), Dahi(curd) and Tilkut, it is actually considered the best start of the Year.
Makar Sankranti with this name is celebrated in many parts of India like in the North-Eastern parts( like UP, Bihar, Jharkhand) , North-Western parts (like Gujrat, Rajasthan). It is celebrated with the name Pongal in Tamil Naidu and some parts of South( like Andhra pradesh, Telangana), Maghi in Punjab, Magh Bihu in Assam and Tusu festival in Odisha.
PONGAL :
Pongal is one of the most popular harvest festivals of South India mainly of TAMIL NADU. This festival got its name from the delicious dish "pongal" which is prepared from the new harvest of rice in milk with jaggery and Pongal means "to boil, overflow". This is an ancient festival celebrated from around 200B.C. Pongal is celebrated in the middle of January which is "14th January". This festival marks the beginning of Uttarayan (sun's journey Northwards). This festival lasts for 4 days, these 4 days in Tamil Nadu are celebrated to give gratitude to nature. The 1st day of the festival is called Bhogi Pongal, 2nd day is called Surya Pongal ,on 3rd we have Mattu Pongal and some even celebrate the 4th day as Kaanum Pongal.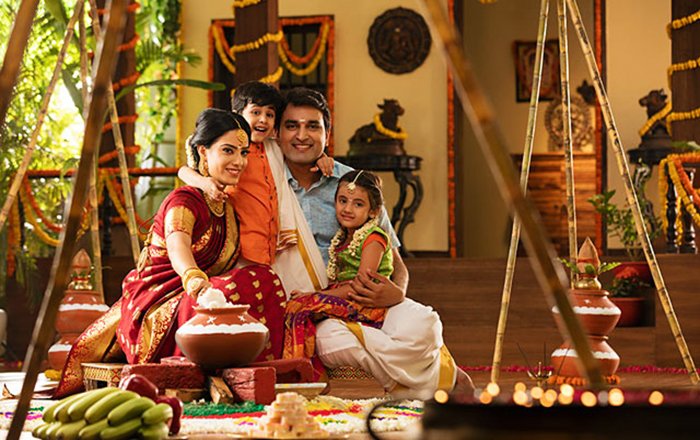 Pongal is also called Tai Pongal and is celebrated in both Tamil Nadu and Sri Lanka (south asian continent). It got its name Tai Pongal because according to the Tamil Solar Calendar it occurs at the start of the month of Tai. Tai refers to the 10th month of the calendar. Even here they worship Lord Surya and have the prasad offered to him which includes rice, jaggery and a special sweet dish. People invite their family and friends for lunch to their house.
The other festive celebrations in this festival call for Mattu Pongal day. On this day Gau Mata(cow) is worshiped and she is called "Madu". Firstly she is made to bathe and then she is offered the harvest and makes her wear garlands around their neck. People even polish and decorate the horns of the cows with bright colors , making them look very astonishing. The pongal which is offered to the Deity is then given to the cattle and then shared by the family and friends. It is traditionally an occasion for decorating rice-powder based kolam artworks. Offering prayers in temples and showing gratitude towards Nature.
MAGHI :
Maghi is a festival celebrated in Punjab, Haryana, Jammu Division and Himachal Pradesh. This festival is the same as Makar Sankranti, just the Name changes because of regional division. On Maghi the sun enters into the capricorn Zodiac and thus marks the start of long days. The Hindus take bath in the holy river Ganges as it is considered the purest River. The eve of Maghi is celebrated as Lohri in which people burn the dried bushes.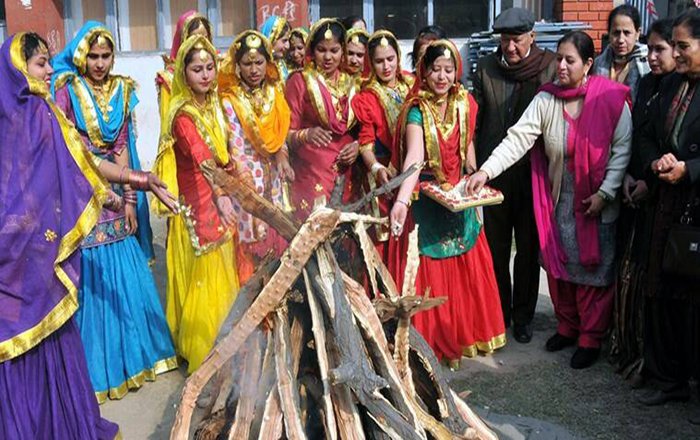 In some areas of Himachal Pradesh, Maghi is also known as Magha Ra Saza. Magh is a month dedicated to the worship of Agni Devta because it is the coldest month in the highlands, when agriculture ceases to exist. In Himachal communities, Lohri night is celebrated as part of the Maghi festival and is known as Masant. Madraison Puja, a ritual related to Maghi in which the homes are decorated and cleansed.
For Sikhs, it is a time to come together as a community to remember the forty Sikhs (Chalis Mukte) who died in battle in 1705 while defending the tenth and final human guru of Sikhism, Guru Gobind Singh, from the Mughal Empire troops under Wazir Khan. Sikhs visit the battleground and bathe in the Muktsar tanks' holy water during their pilgrimage. Every year, a fair (mela) named the "Mela Maghi" is held in Muktsar Sahib in honor of the forty Sikh martyrs.
The event was observed and stated by Guru Amar Das, the third Guru of Sikhism before this custom to remember the Sikh martyrs who gave their life to safeguard the tenth Guru began.