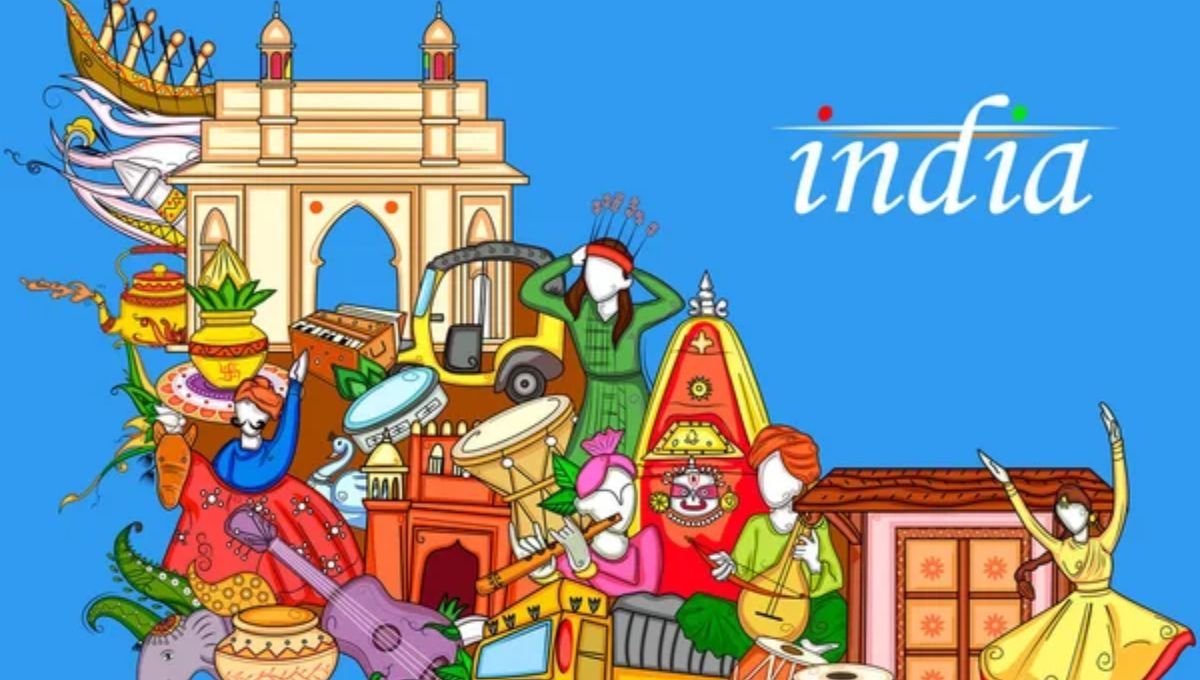 Welcome to "Bhasha Bonanza: India's Language Melody," a delightful journey for language enthusiasts who revel in the rich tapestry of India's linguistic heritage. If you have a passion for exploring the diverse tongues that echo across this vast land, then this is the perfect space to immerse yourself in a symphony of languages. From the ancient elegance of Sanskrit to the rhythmic cadence of regional dialects, we invite you to embrace the harmonious medley of India's linguistic treasures. Unlock the secrets of fascinating scripts, uncover the hidden nuances of idioms, and savor the flavorful expressions that define each state's distinct identity. The linguistic extravaganza of India is a mosaic of words that paints an enchanting picture of cultural unity in diversity.
Bhasha Bonanza: India's Language Melody
Hindi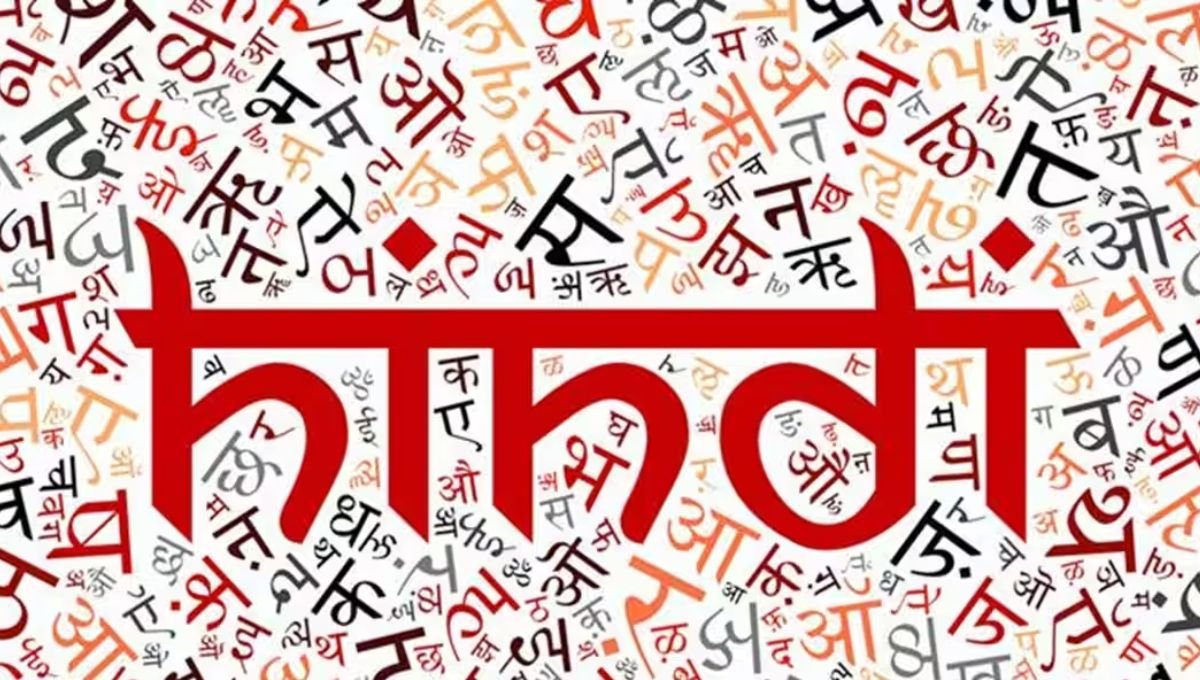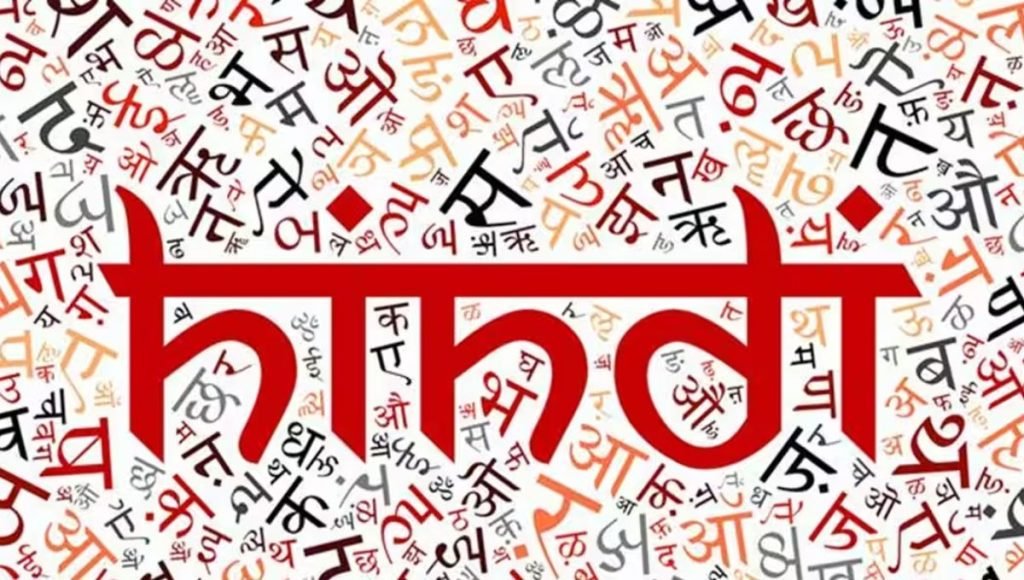 With over 53 crore speakers in India, Hindi takes the lead as one of the most widely spoken and officially recognized languages in the country. Its roots trace back to Sanskrit, and the standard form stems from the Khari Boli dialect, prevalent in East and North Delhi. Hindi encompasses various captivating regional dialects, including Braj Bhasha, Awadhi, and Chhattisgarhi, the latter recently declared an official language of Chhattisgarh.
The Hindi zone, spanning Northern and Central India, cherishes these diverse linguistic expressions. As per reports, Hindi's influence has grown, with 57.09% of the Indian population communicating in this Indo-Aryan language. Moreover, Hindi's prominence extends beyond India's borders, as it stands as the fourth-most spoken language worldwide, following Mandarin, Spanish, and English. This language melody unites the nation, being an official language in nine states and five union territories of India.
Bengali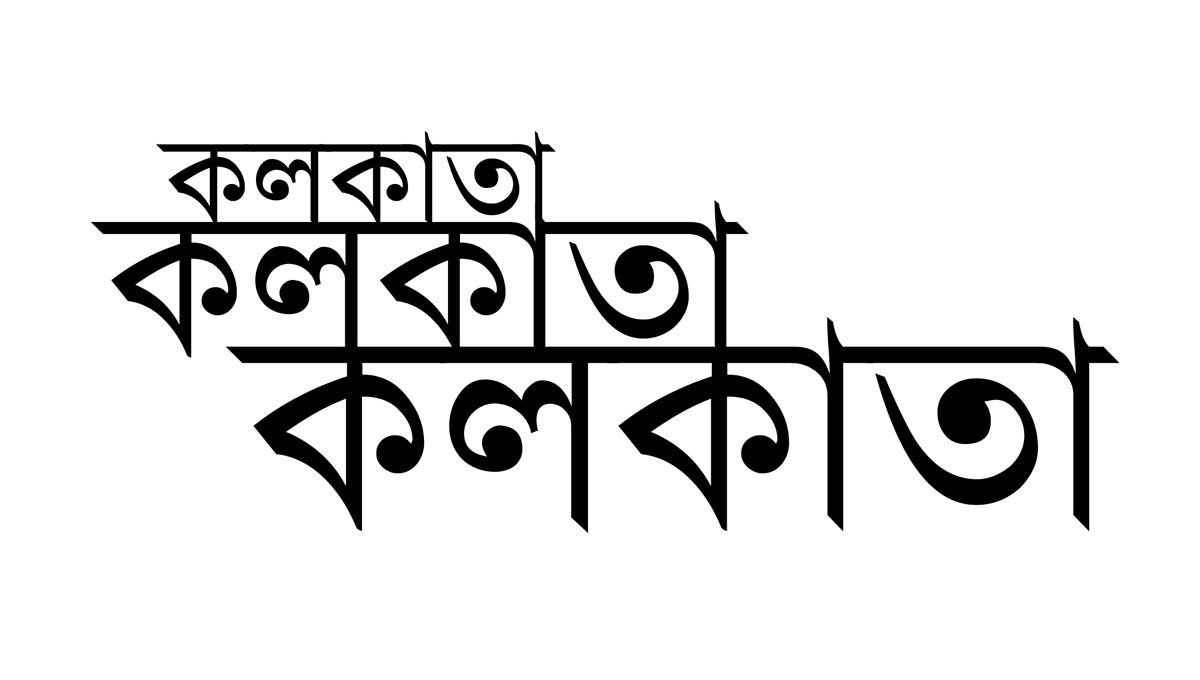 Known as Bangla, Bengali stands as India's second most spoken language, with approximately 9.7 crore speakers, constituting around 8.85% of the country's population. As an Indo-Aryan language, it resonates across South Asia, making its presence felt in various Indian states. Although the language is primarily spoken in West Bengal, Assam, Tripura, and Jharkhand, its usage, words, and pronunciation may exhibit variations in these regions. Bengali holds the status of an official language in West Bengal, Assam, and Tripura, while serving as the second official language in Jharkhand.
Beyond India's borders, Bangla holds prominence as the national language of Bangladesh and finds its voice in several countries, including Nepal, Pakistan, America, the Middle East, the United Kingdom, Japan, and Canada. Written from left to right, the Bengali script, based on the ancient Brahmi script, unfolds in horizontal lines without the use of capital letters. This script maintains a close connection to the Devanagari alphabet, adding to the linguistic richness of the Indian subcontinent and beyond.
Marathi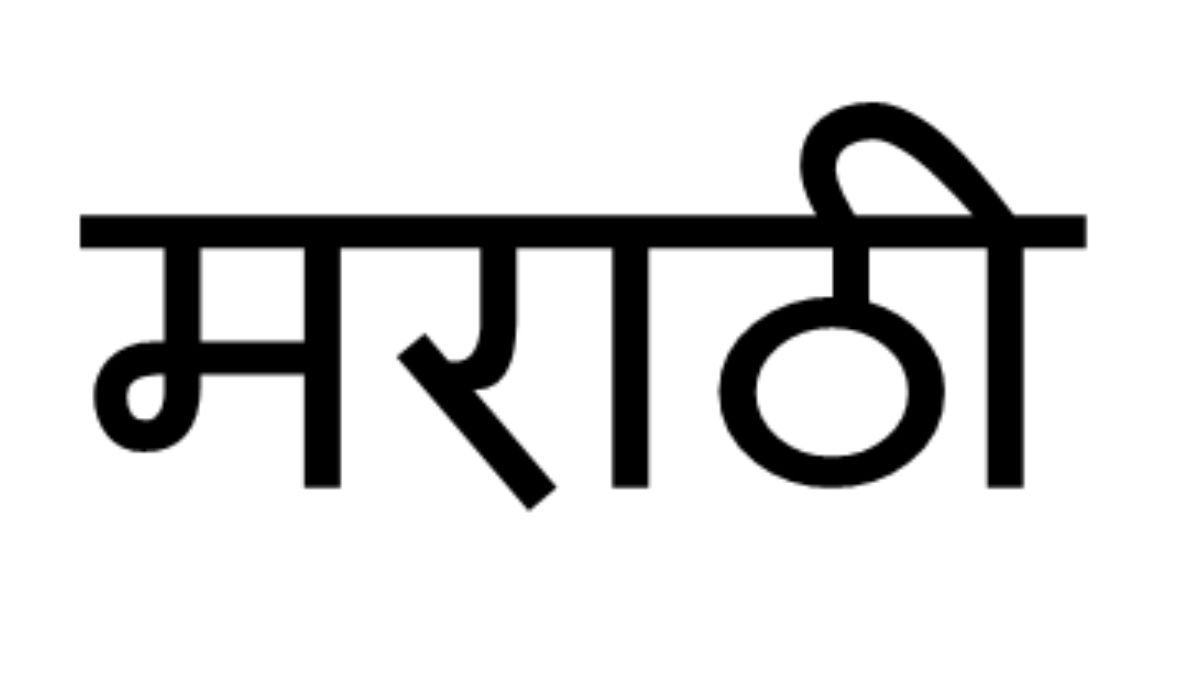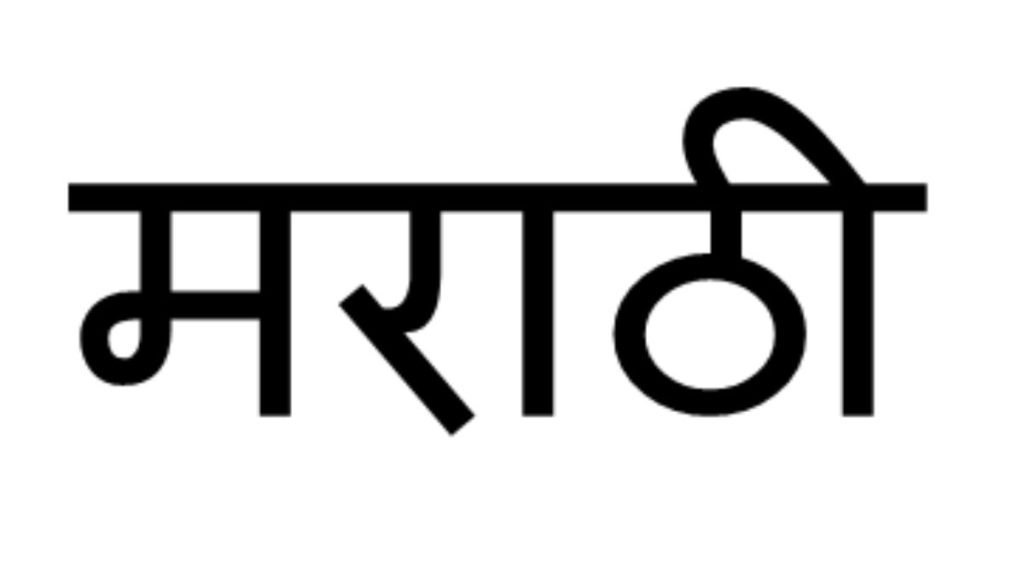 Belonging to the Indo-Aryan branch of the Indo-European language family, the vibrant Marathi language claims its position as India's third most-spoken language and stands as one of the country's 22 official languages. With approximately 8.4 crore speakers, encompassing 8.18% of India's population, Marathi thrives primarily in the Maharashtra state, where it serves as both a co-official language and a widely used local language in government, education, media, and business spheres. Notably, it is also recognized as an official language alongside Konkani in the state of Goa. Tracing its roots back to the 1st and 2nd centuries.
Marathi evolved from the Maharashtri Prakrit dialect, gradually developing into its distinct form during the 15th and 16th centuries. Written in the Devanagari script, comprising 52 symbols, including 16 vowels and 36 consonants, Marathi's rich linguistic history extends beyond India, finding a presence in countries like Israel and Mauritius. From its earliest inscriptions on copper plates in Satara to its widespread usage today, Marathi remains a vital language, embracing its heritage while adapting to contemporary contexts.
Telugu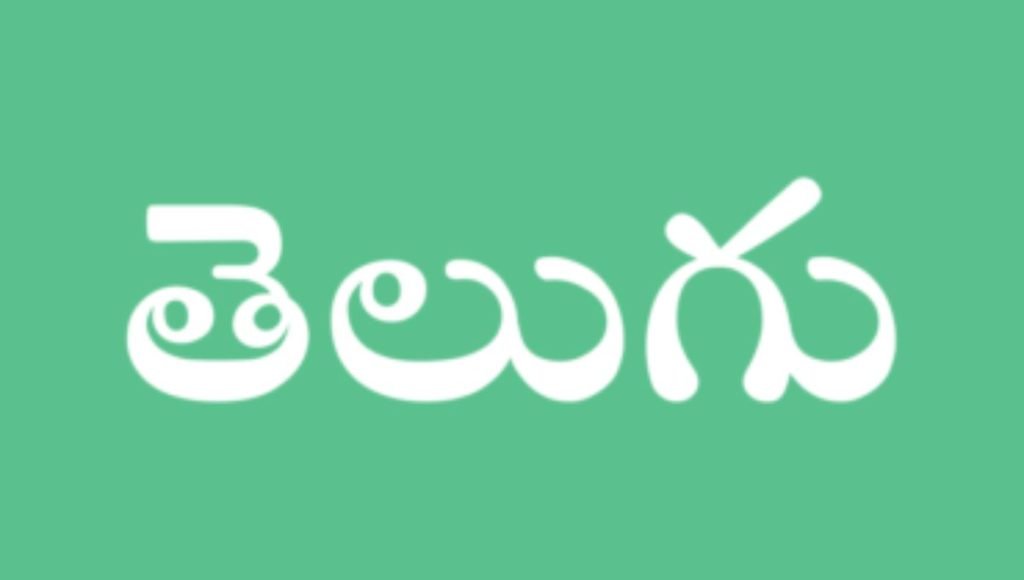 Hailing from the South Central branch of the Dravidian language family, Telugu is a dynamic Dravidian language predominantly spoken in Andhra Pradesh, Telangana, and Yaman in India, among other regions. With around 73 million native speakers in India, Telugu holds the distinction of being one of the 22 official languages of the country and serves as the official language of Andhra Pradesh. Moreover, it is recognized as an official language in the district of Yanam in Pondicherry.
The year 2008 marked a significant milestone for Telugu when it was declared a classical language by the Indian government. Beyond India's borders, Telugu finds its way into the hearts and tongues of communities in the UK, US, New Zealand, United Arab Emirates, South Africa, Mauritius, and Australia. With a rich history that dates back to 400 BC, Telugu's earliest inscriptions were discovered on ancient coins. While regional dialects add diversity to spoken Telugu, the written form maintains a certain uniformity. In the 20th century, the written version underwent a transformation, aligning with the modern spoken language,
Tamil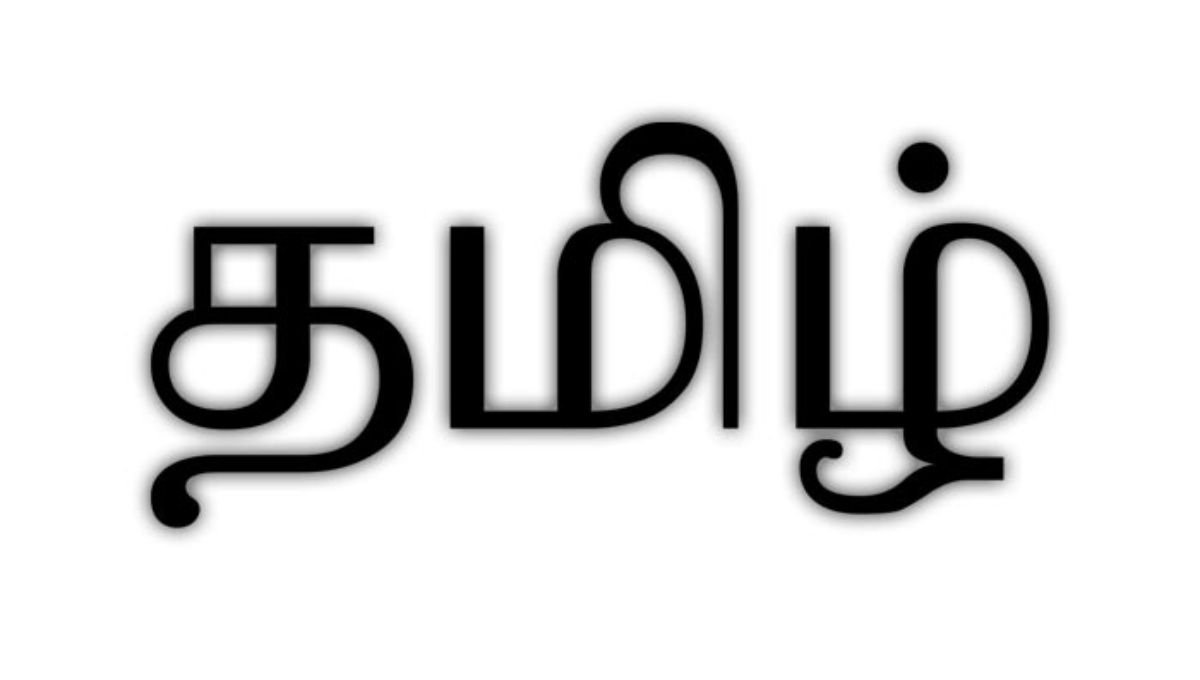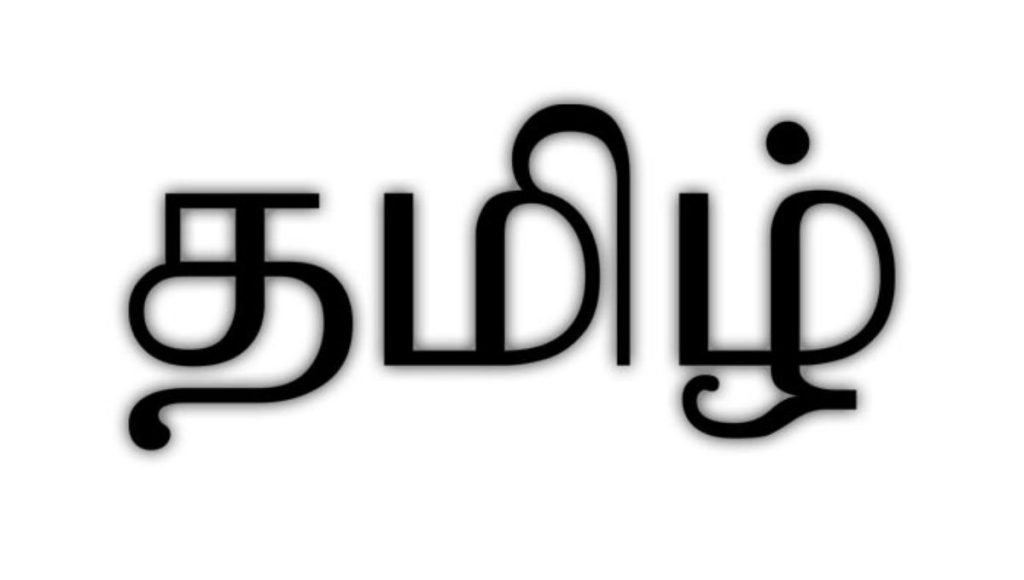 As a prominent Dravidian language, Tamil finds its roots in the hearts and tongues of Tamil people residing in Tamil Nadu, India, and neighboring Sri Lanka. The Indian census of 2001 recorded a staggering 60.8 million Tamil speakers, making it a widely used language. Tamil serves as an official language in Tamil Nadu, Andaman and Nicobar Islands, and Pondicherry, while also being spoken in states like Karnataka, Kerala, Telangana, and Andhra Pradesh. Beyond India's borders, Tamil extends its reach as an official language in Singapore and Sri Lanka and enjoys the distinction of being one of India's 22 scheduled languages.
Renowned for its classical significance, Tamil holds the honor of being the first language in India designated as a classical language by the government in 2004. With a rich historical background, Tamil stands as one of the world's oldest surviving languages, with Tamil-Brahmi inscriptions dating back around 2200 years found on Samanamalai. Evolving through Old Tamil, Middle Tamil, and Modern Tamil, the written form originated from the Brahmi script and underwent transformations before stabilizing in the 16th century, aided by the advent of printing technology. This enduring linguistic heritage continues to thrive, leaving an indelible mark on literature, education, and culture.
Gujarati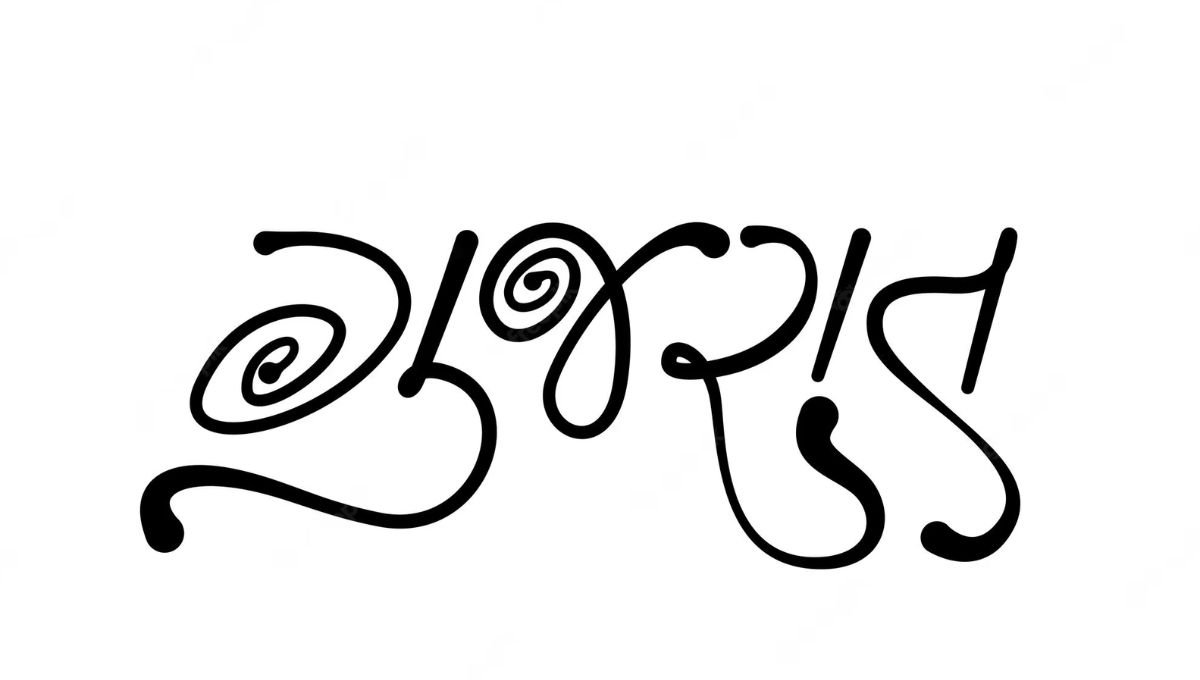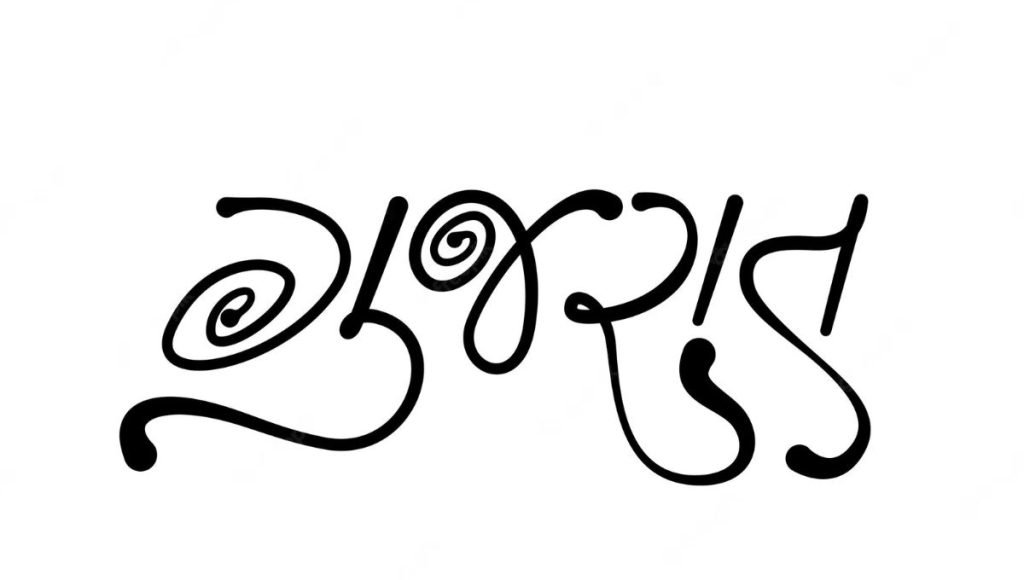 An Indo-Aryan language with close ties to Hindi and Punjabi, Gujarati flourishes primarily in Gujarat and extends its influence to states like Rajasthan, Maharashtra, Madhya Pradesh, and Karnataka within India. Beyond the country's borders, Gujarati speakers can be found in Bangladesh, Kenya, Mauritius, Oman, Singapore, the USA, and the UK. The language boasts a significant number of speakers, reaching around 55.5 million people, accounting for 4.5% of India's total population as of 2011. As one of India's 22 official languages, Gujarati holds official language status in the state of Gujarat, Dadra and Nagar Haveli, and Daman and Diu. Within Gujarat, it serves a crucial role in government affairs, education, media, and business while thriving as a local language.
Gujarati, like its Indo-Aryan counterparts, traces its origins to Sanskrit. Its script, derived from Devanagari, is believed to date back to 1592, with the earliest known manuscript written in this script. In 1797, the script was used in an advertisement, marking its growing significance. The language boasts various dialects, such as Kharwa, Surati, Tarimukhi, Kathiyawadi, and Khakari, each contributing to the linguistic diversity and cultural richness of the region. Through the centuries, Gujarati's enduring legacy continues to leave a profound impact on literature, tradition, and identity.
Urdu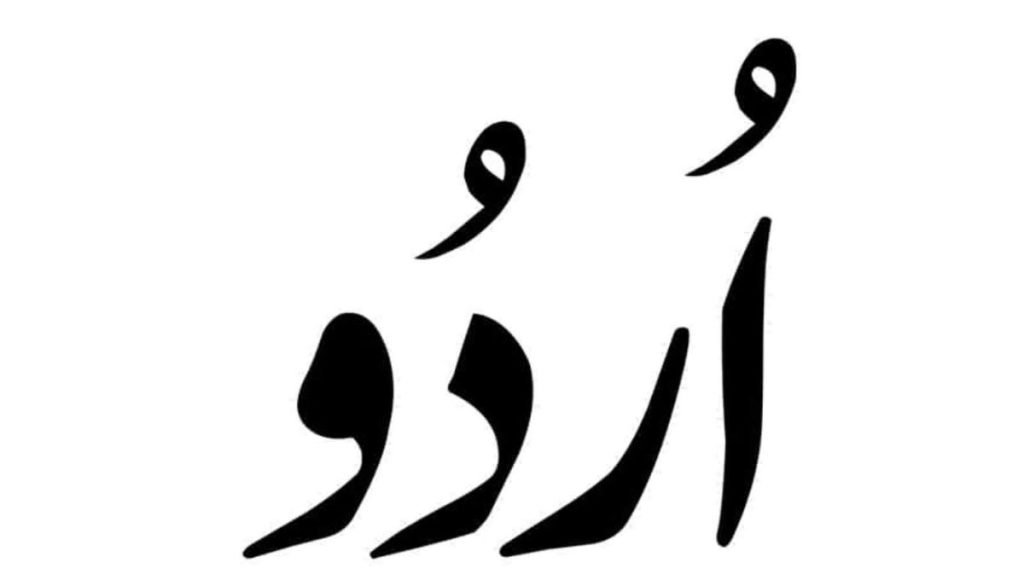 Urdu, an Indo-Aryan language and a member of the Indo-European language family, holds a significant presence in both India and Pakistan, with approximately 64 million speakers. As one of India's 22 official or scheduled languages, Urdu is also employed as an official language in specific Indian states, including Andhra Pradesh, Jammu and Kashmir, and Uttar Pradesh. While embraced by diverse communities, Urdu finds particular popularity and usage among Indian Muslims.
The language's influence extends to newspapers and educational institutions, reflecting its importance in daily life. Notably, Urdu stands as one of the official languages of Pakistan, alongside English, further highlighting its importance in the subcontinent. Written in the Perso-Arabic script since the 12th century, Urdu encompasses several dialects, such as Dakhini, Pinjari, Rekhta, and modern Vernacular Urdu, which resonates in cities like Lucknow, Lahore, and Karachi. This linguistic gem bridges cultures and communities, fostering unity and harmony amid diversity.
Kannada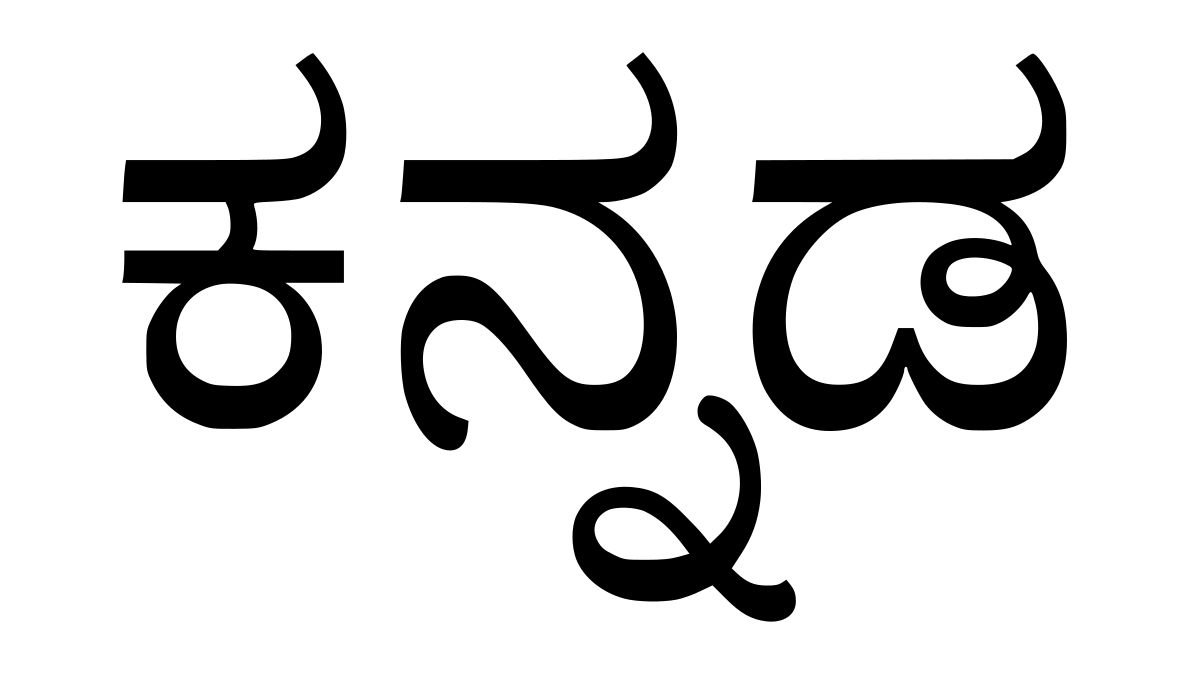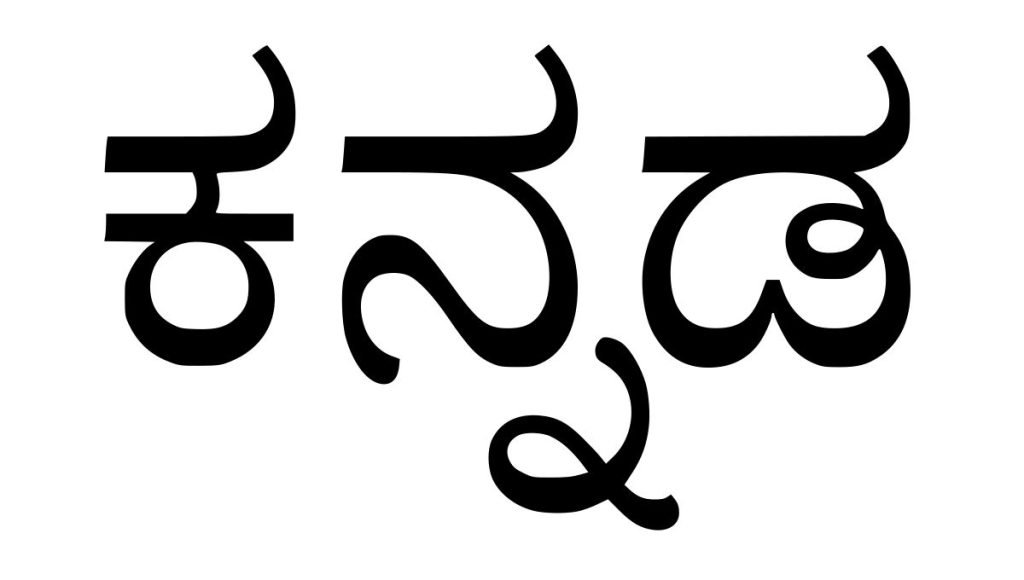 Kannada, a member of the Dravidian language family, boasts a rich linguistic heritage and is spoken by approximately 43 million people in India as of 2011. As one of the oldest languages in the world, Kannada thrives predominantly in Karnataka, with a presence extending to regions like Andhra Pradesh, Tamil Nadu, Goa, Kerala, and Maharashtra. It holds official language status in Karnataka and stands proudly among India's 22 scheduled languages. The government of India acknowledged Kannada's significance by bestowing it with the status of a classical language in 2008.
Written in the Kannada script, which evolved from the southern varieties of Kadamba script, a descendant of the 5th-century Brahmi script, the language possesses an ancient scriptural heritage. The oldest known inscription in Kannada, discovered in the Halmidi community, traces back to approximately 450 CE, further highlighting its historical depth. Kannada's evolution can be categorized into three historical stages: old Kannada (450 to 1200 CE), Middle Kannada (1200 to 1700 CE), and Modern Kannada (1799 to the present). It embraces 20 spoken dialects grouped into three categories: northern, southern, and central, enriching the linguistic diversity of this vibrant language.
Odia (Oriya)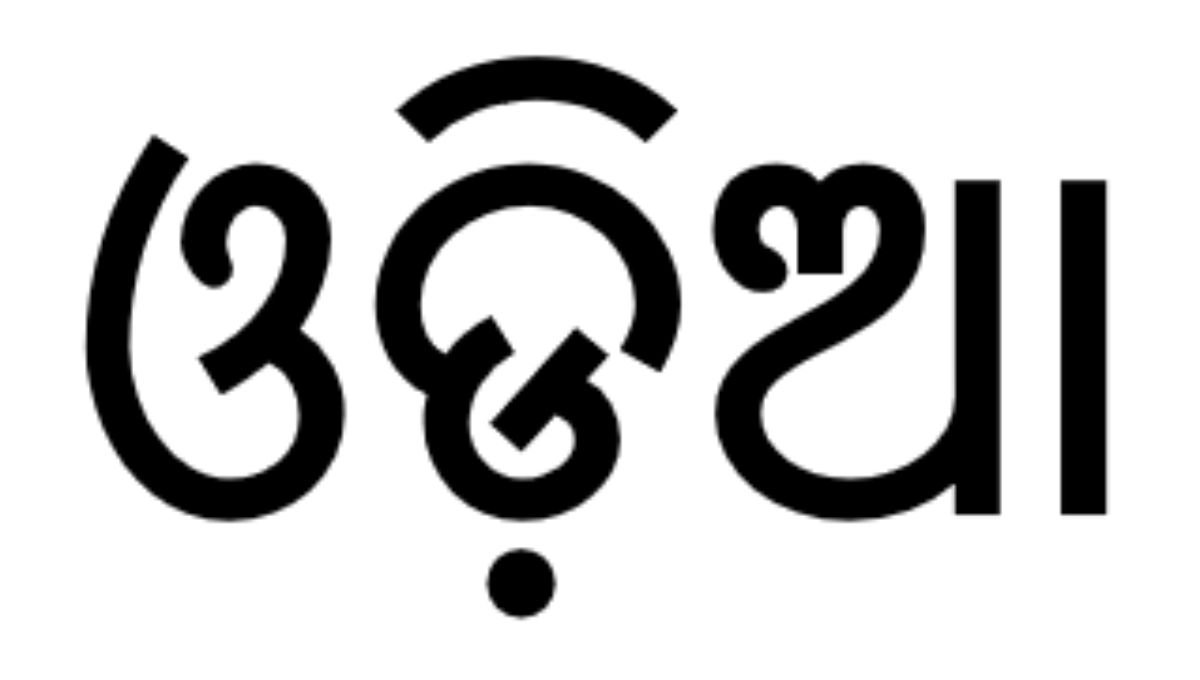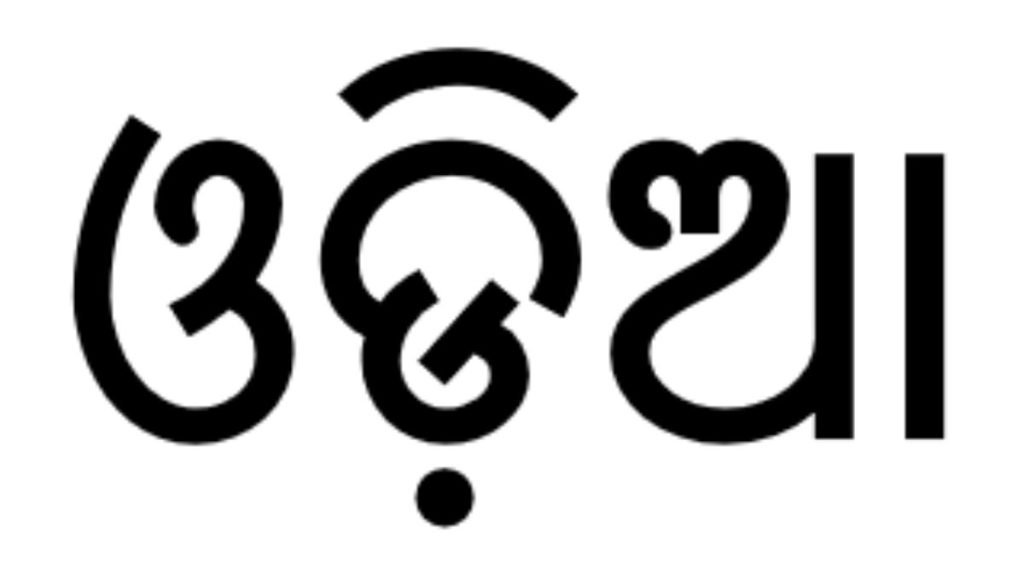 Odia, formerly known as Oriya, takes its place as an Indo-Aryan language, belonging to the Indo-European language family, and holds the distinguished status of being designated as a classical language by the government of India. Spoken by approximately 31 million people in India, Odia serves as the mother tongue of the people of Odisha, making it prevalent in the state and finding resonance in certain regions of West Bengal, Chhattisgarh, Jharkhand, and Andhra Pradesh. Odia stands tall as the official language of Odisha and the second official language of Jharkhand, while also being one of the 22 official languages in India.
Embracing various aspects of daily life, Odia finds usage in communication, education, business, government, and media within Odisha. Its roots trace back to a Prakrit spoken in Eastern India 1500 years ago, giving birth to diverse regional varieties and dialects. The language's inscription dates back to the 10th century, and in its modern form, Odia is written from left to right in an abugida style. Through its three historical stages of evolution—Old Oriya, early Middle Oriya, Middle Oriya, late Middle Oriya, and Modern Oriya—this language has withstood the test of time, weaving a linguistic tapestry that celebrates its rich heritage and cultural significance.
Malayalam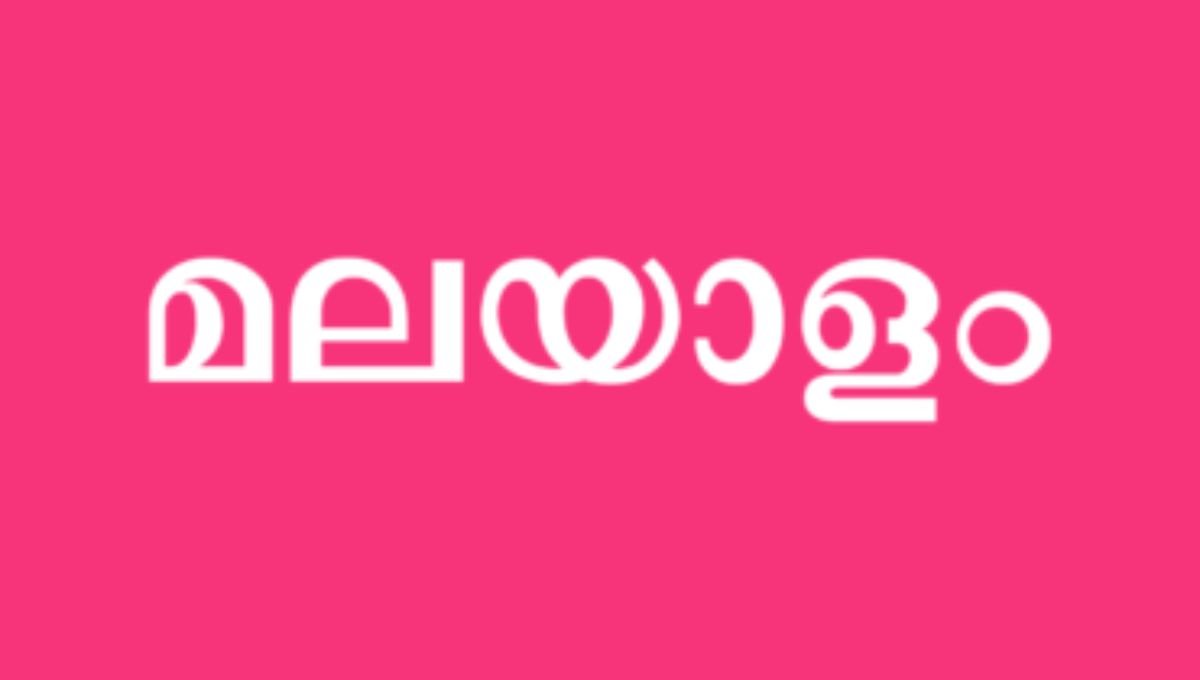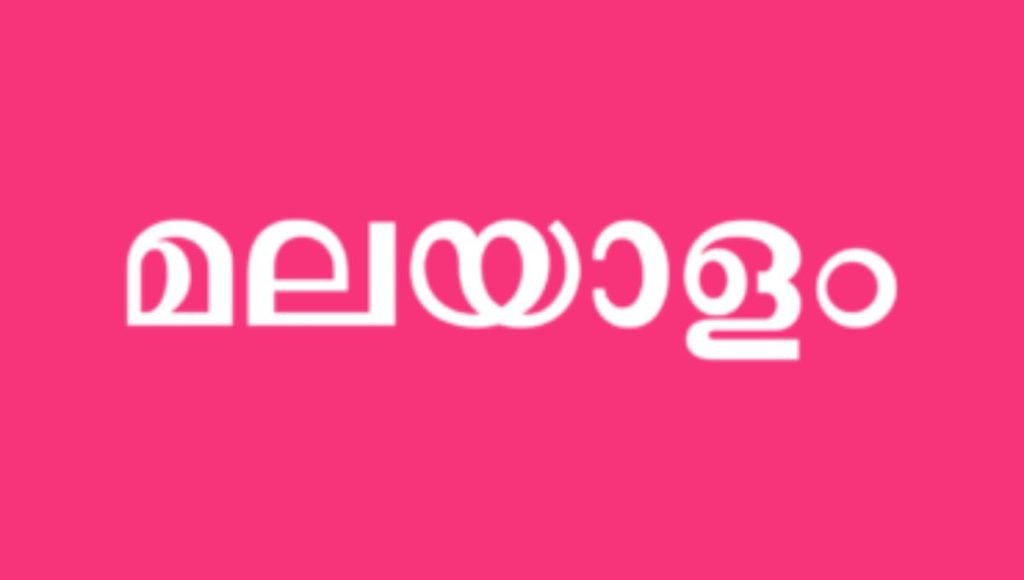 Malayalam thrives predominantly in Kerala, Puducherry, and Lakshadweep, where it serves as an official language and finds extensive use in education, business, government, and daily communication. Its prominence is further accentuated by its designation as one of India's 22 scheduled languages. Beyond Kerala's borders, Malayalam resonates in other South Indian states such as Karnataka, Maharashtra, Tamil Nadu, Lakshadweep, and the Andaman and Nicobar Islands. The language's reach extends beyond India, with Malayalam spoken by communities in Fiji, Malaysia, Singapore, the UK, UAE, Qatar, and Israel.
With close ties to Tamil, from which it is believed to have separated during the 10th century, Malayalam's written form originated from the ancient Valleluttu script, developed from the Brahmi script. Ancient inscriptions, such as the Vazhappally Copper plates from 832 AD and Tharisapalli Copper plates from 849 AD, stand as testimony to the language's rich historical roots. The evolution of Malayalam's alphabets culminated in its current form during the mid-19th century, marking a significant milestone in its linguistic journey. Additionally, Malayalam is written in the Arabic script by Muslims in Malaysia, Singapore, and some Muslim populations in Kerala, further showcasing its diverse scriptural adaptations.
Punjabi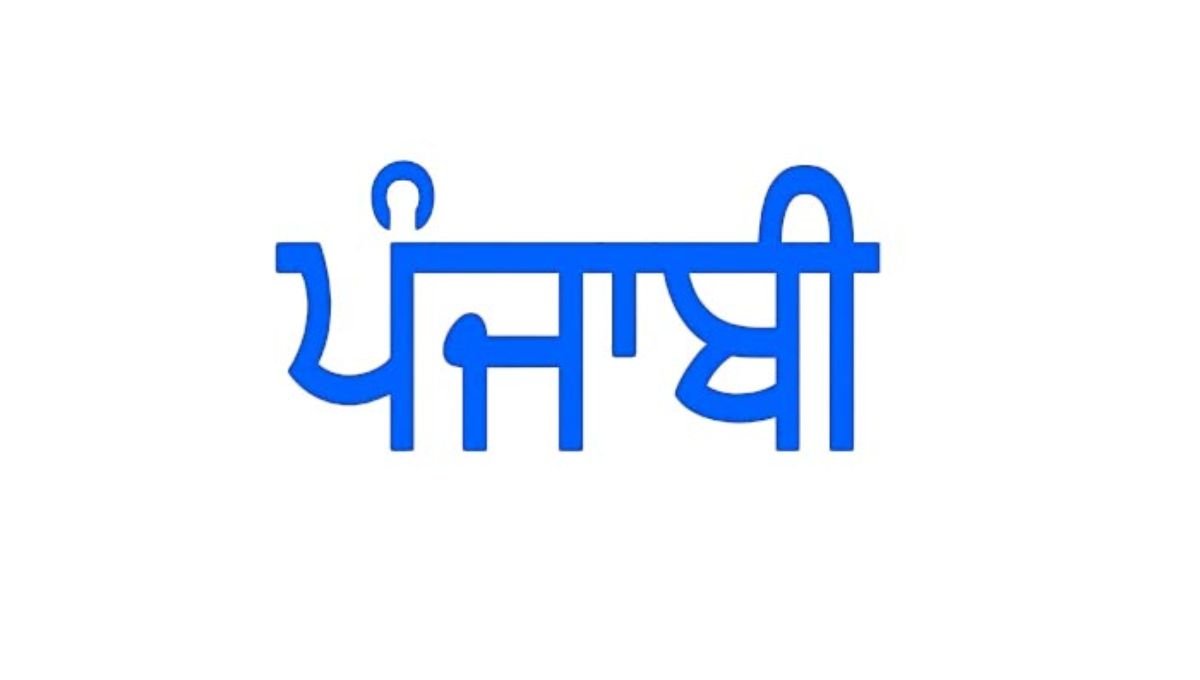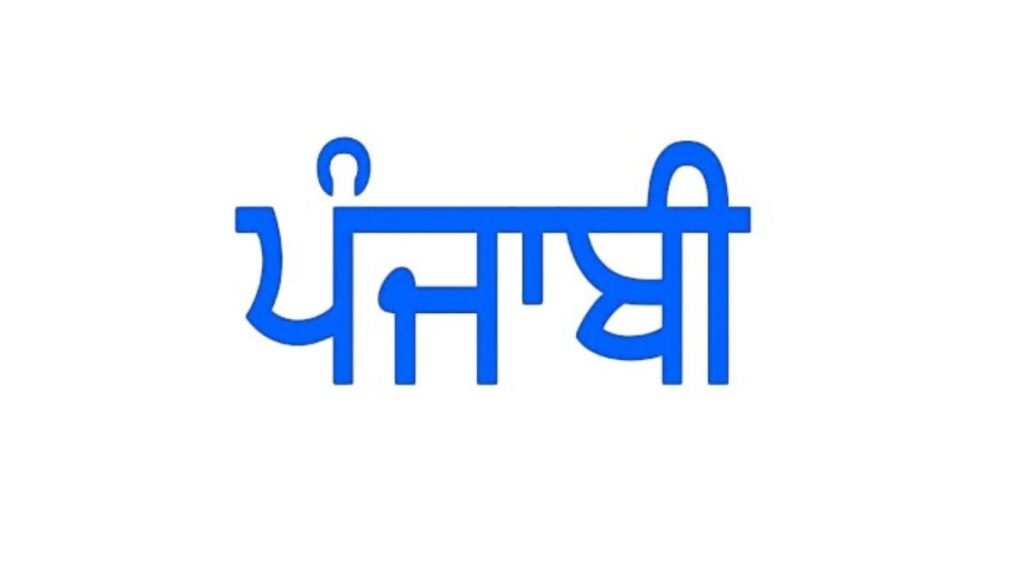 The Indo-European Language family, Punjabi holds a significant place as the first language spoken in the state of Punjab, India. It serves as the religious language of Sikhs and carries the status of an official language in Punjab. The 2011 census recorded approximately 32.6 million Punjabi speakers in India, with its reach extending to Chandigarh, Haryana, Jammu and Kashmir, Rajasthan, and Himachal Pradesh. The language presents two major varieties: eastern Punjabi, spoken in India, and western Punjabi, spoken in the Punjab province of Pakistan, each with its distinct dialects. In India, prominent dialects include Majhi, Malwi, Pwadhi, and Doabi, while in Pakistan, dialects like Hindhi, Multani, Pothohari, and Majhi are prevalent.
Eastern Punjabi stands as a scheduled or official language and a regional language of India. Beyond India and Pakistan, various Punjabi dialects find expression in countries like Bangladesh, Afghanistan, the UK, the US, Canada, Kenya, and more. Evolving from Sanskrit through Prakrit, Punjabi emerged as a unique language during the 11th century, evolving from the Shauraseni language of medieval northern India. Written in Gurmukhi script, belonging to the Sikh community, Punjabi is a member of the Indic family of scripts written from left to right. In Pakistan, Shahmukhi, a type of Urdu alphabets, is used for writing Punjabi.
Bodo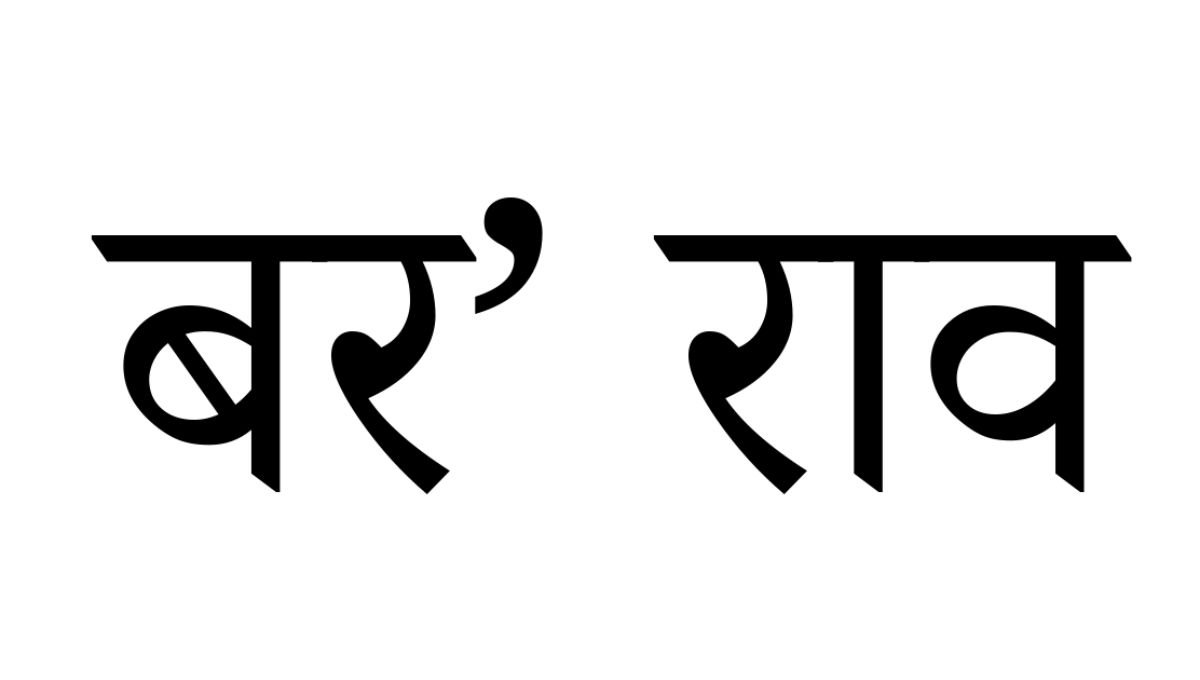 The Bodo language, also known as Boro, finds its place within the Sino-Tibetan language family, specifically belonging to the Tibeto-Burman branch. Predominantly spoken by the Boro people in the north-eastern regions of India, including Assam, Meghalaya, parts of West Bengal, and even in Bangladesh, Bodo serves as a vital linguistic link in this diverse region. With around 1.3 million speakers in India and Nepal, Bodo holds the distinction of being one of the 22 recognized official or scheduled languages listed in the 8th schedule of the Indian Constitution.
The language exhibits variations in the form of Eastern Bodo, Western Bodo, and Southern Bodo dialects, reflecting the richness of its linguistic heritage. Since 1963, Bodo has been written in the Devanagari script, replacing its earlier use of Latin and Assamese scripts. This change was initiated due to the demands of Boro organizations, and it facilitated its incorporation into primary school education in Boro-dominated areas. Today, Bodo enjoys the status of being the official language of Bodoland and a co-official language of Assam, India, further reinforcing its cultural and regional significance.
Dogri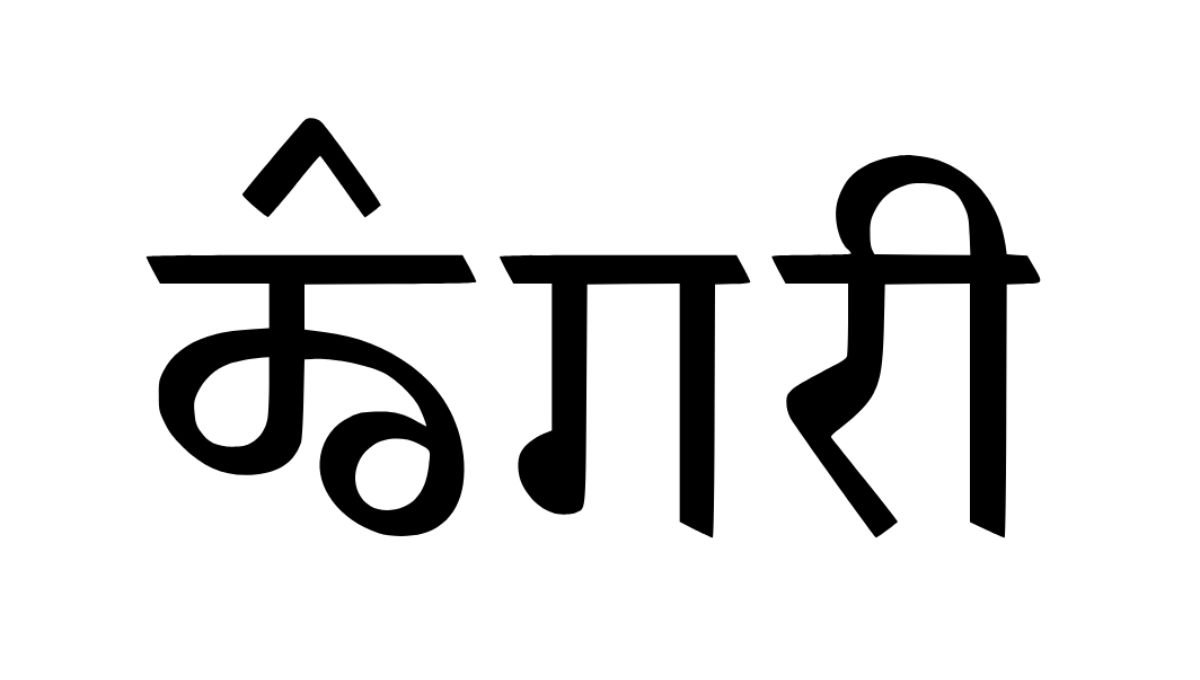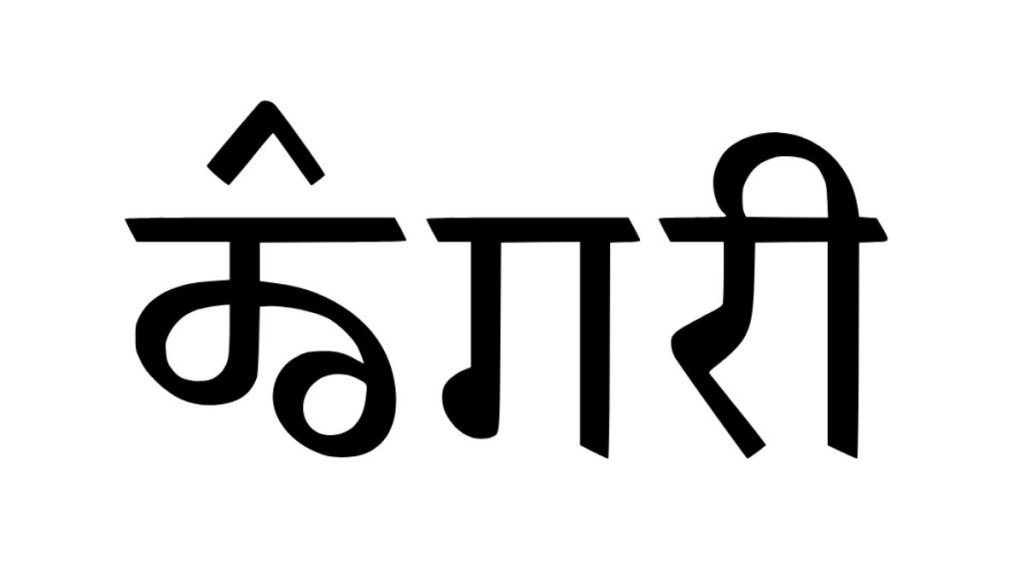 Hailing from the northern Indo-Aryan group of the Indo-European languages, Dogri holds its linguistic roots in the vibrant region of Jammu and Kashmir in India, where around 5 million people speak this language. Initially considered a Punjabi dialect, Dogri later found its place among the Western Pahari group of languages. A significant milestone in its linguistic journey came in 2001 when it was included as one of the twenty-two official or scheduled languages of India, gaining recognition in the 8th schedule of the Indian constitution.
Historically, Dogri was written in the Dogra Akkhar script, derived from the Takri script. However, today, it predominantly adopts the Devanagari script for its written form in India. The ancient script holds a gem in the form of the oldest known written Dogri, found in Amir Khosrow's work, "The Nine Heaven," dating back to 1317 CE, offering a glimpse into the language's literary legacy and historical significance.
Kashmiri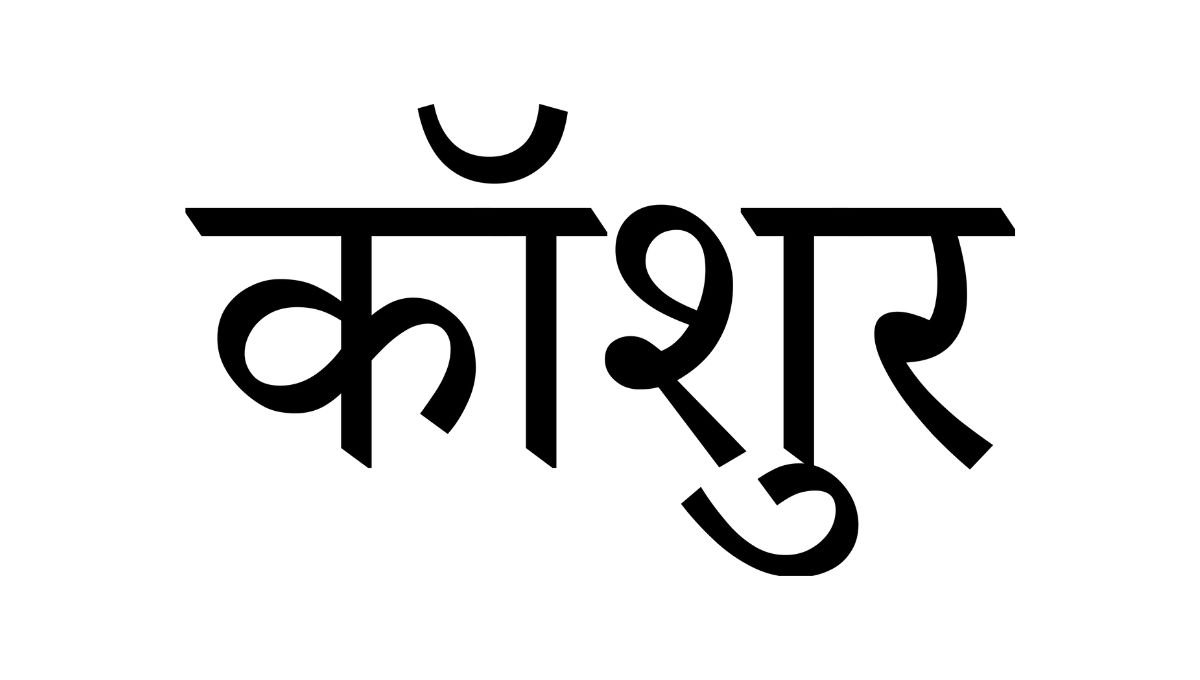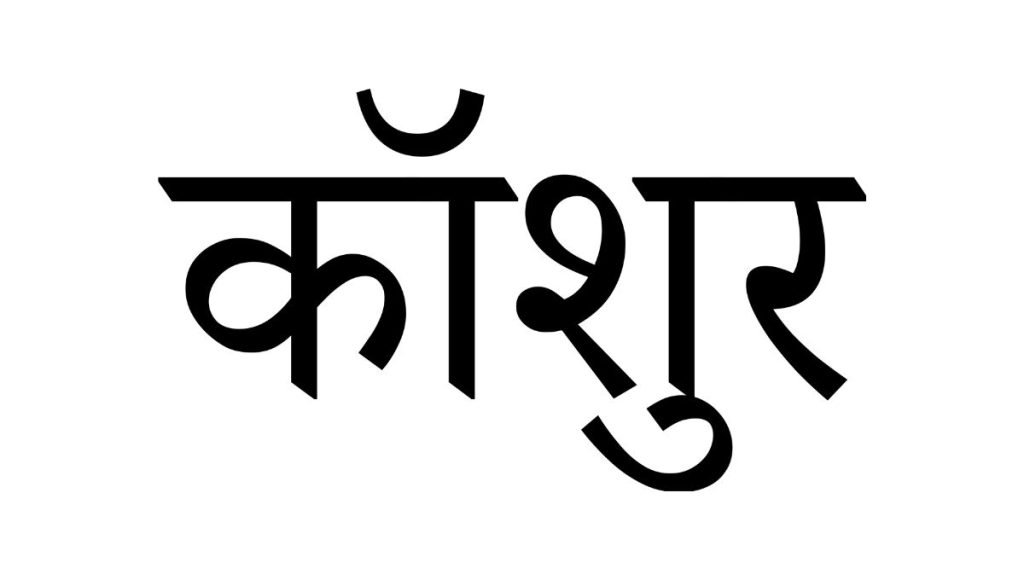 Kashmiri, a member of the Dardic subgroup of Indo-Aryan languages, holds its linguistic roots in the scenic landscapes of Jammu and Kashmir, India, where approximately 7.0 million people speak this language. A smaller number of Kashmiri speakers can also be found in the POK region. Among India's 22 official or scheduled languages, Kashmiri stands tall, reflecting its cultural significance. The language boasts a diverse vocabulary, influenced by elements from Punjabi, Persian, Dardic, and Sanskrit, with a touch of religious influence as well. Muslim speakers utilize Arabic and Persian words in their written Kashmiri, while Kashmiri Hindus favor the Sharada alphabets, a script that originated in India during the 10th century.
In printed books, Devanagari characters are often employed. Within Kashmiri, various dialects, such as Poguli, Rambani, and Kishtwari, contribute to its linguistic tapestry, enriching the language's regional variations. The ancient history of Kashmiri's written form dates back to the 8th century, where Sharda alphabets were employed, still observed in religious ceremonies by Kashmiri Pandits. With the advent of Islam in Kashmir in the 15th century, the Arabic script gained prominence for writing Kashmiri, a tradition that endures among Muslim speakers, while Kashmiri Hindus adopted the Devanagari script for their written expressions. This dynamic linguistic heritage continues to flourish, resonating with the diverse communities of the region.
Konakani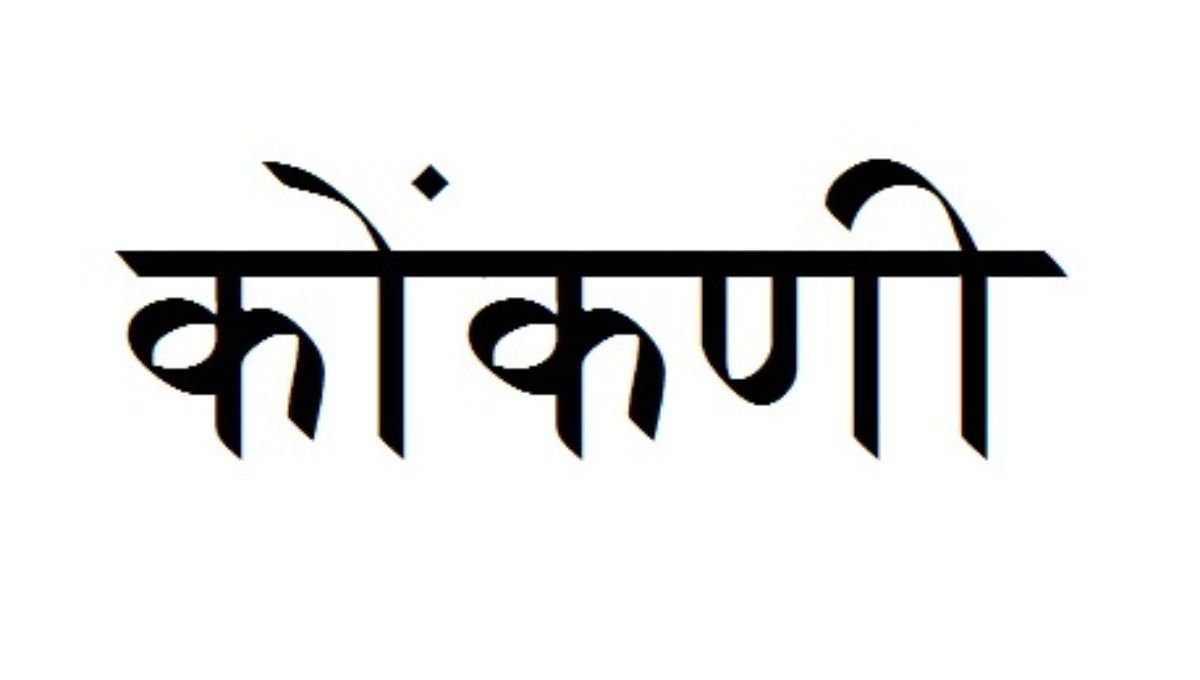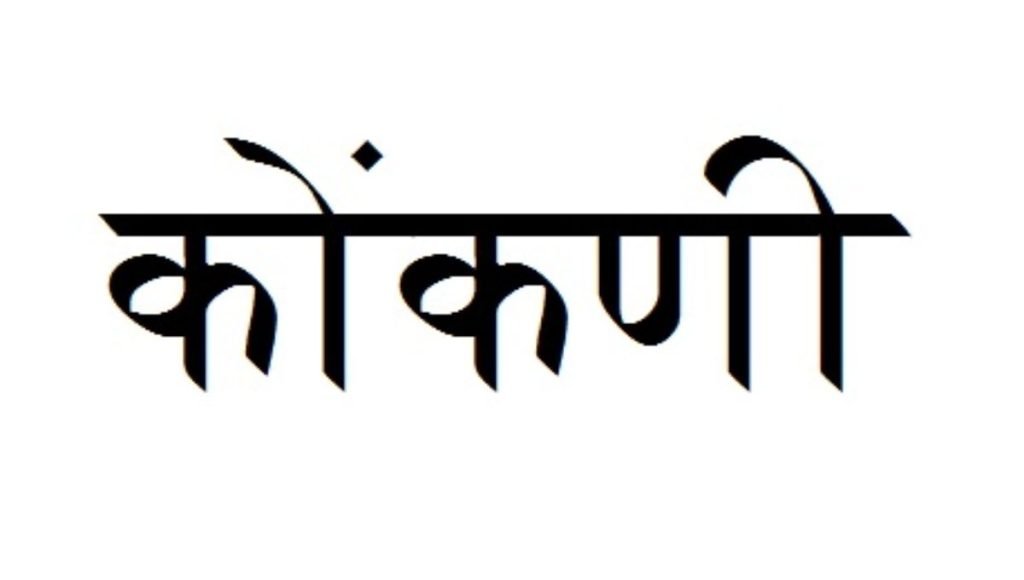 Konkani, an Indo-Aryan language, finds its prominence along the western coast of India, specifically in the states of Goa, Kerala, and Maharashtra. Belonging to the Marathi-Konkani group within the Southern Indo-Aryan languages, it holds a significant place in India's linguistic landscape as one of the 22 official or scheduled languages in the constitution, while also serving as the official language in Goa. The 2001 census recorded approximately 2.5 million Konkani speakers in India. Its rich historical roots are evidenced by the first inscription found in 1187 A.D. In its evolution, Konkani has been written using various alphabets or scripts, including Roman, Kannada, Malayalam, Devanagari, and Persian-Arabic.
For instance, the Devanagari script is prevalent in Goa for writing this language. With diverse influences, Konkani manifests distinct dialects based on region, caste, and local tongue, culminating in Northern Konkani, Central Konkani, and Southern Konkani, as classified by Narayan Govind Kalekar. This linguistic diversity adds depth and richness to Konkani's cultural fabric, further strengthening its identity as a celebrated Indian language.
Maithili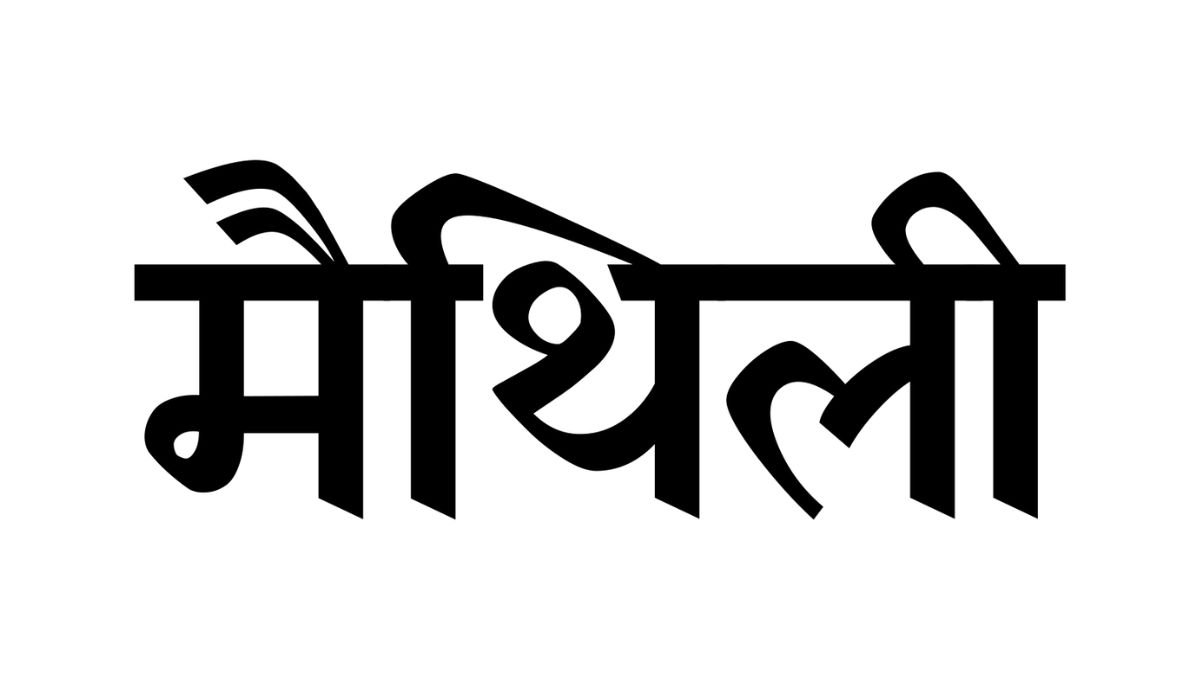 Maithili, also known as Maitili, Bihari, Methli, and Tirahutia, belongs to the Indo-Aryan branch of the Indo-European language family. Holding its position among India's 22 official or scheduled languages, Maithili thrives primarily in the states of Bihar and Jharkhand, while also finding resonance across the border in Nepal. Approximately 15 million people in India speak this language, contributing to its linguistic diversity. The central or Madhubani dialect serves as the standard form of Maithili, primarily spoken in the districts of Madhubani and Darbhanga in Bihar.
Other notable dialects include Dehati, Thethi, Kisan, Jolaha, Kortha, Thetiya, and more. The evolution of its written form traces back to the Maithili script, derived from the Brahmi script during the 1st century AD. Alongside Maithili script, it was also written in the Kaithi script. However, in the 20th century, the Devanagari script emerged as the widely adopted writing system for Maithili, contributing to its visibility and accessibility in literary and administrative spheres. This linguistic heritage reflects the cultural diversity and regional significance of Maithili, keeping its vibrant traditions alive and thriving.
Manipuri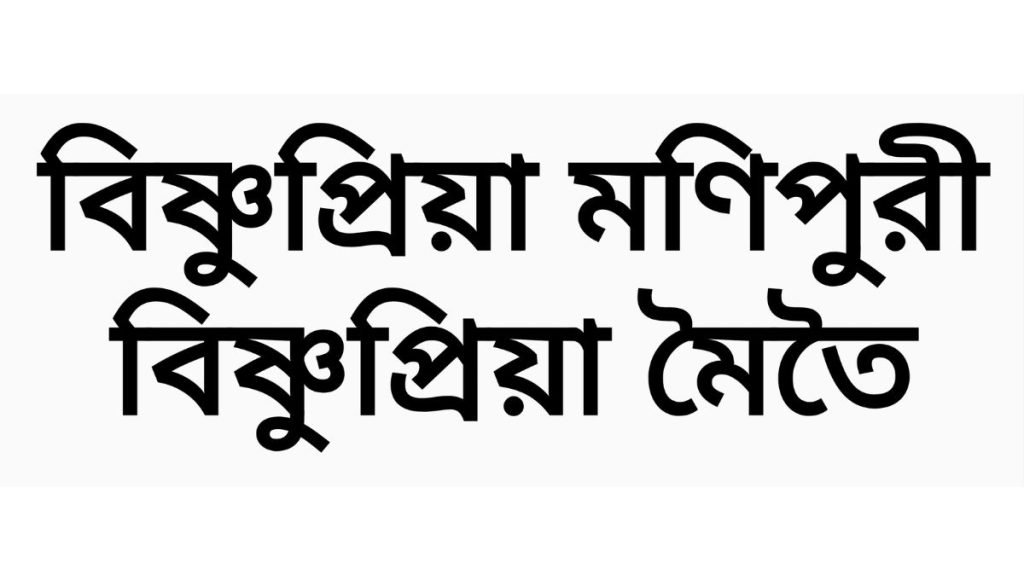 Also known as Meitei, Manipuri is a Tibeto-Burman language belonging to the Sino-Tibetan family of languages. It finds its predominant use in the northeastern state of Manipur, India, and also holds a presence in regions like Assam, Tripura, and Mizoram, extending even to Myanmar and Bangladesh. Notably, in 1992, Manipuri was recognized as one of the 22 official or scheduled languages of India, acknowledging its significance in the country's linguistic tapestry.
Manipuri is typically written using Manipuri alphabets, following the left-to-right writing system. Historically, it was also transcribed using Bengali and Latin alphabets. The present Manipuri script is a reconstructed form derived from ancient Manipuri scripts, witnessing its evolution over time. In recent decades, Manipuri has been taught in schools and adopted as a medium of education in Manipur's educational institutions, fostering its growth and preservation. Within Manipuri, significant dialects such as Meitei proper, Pangal, and Loi contribute to the language's regional variations, reflecting its linguistic diversity and cultural heritage.
Nepali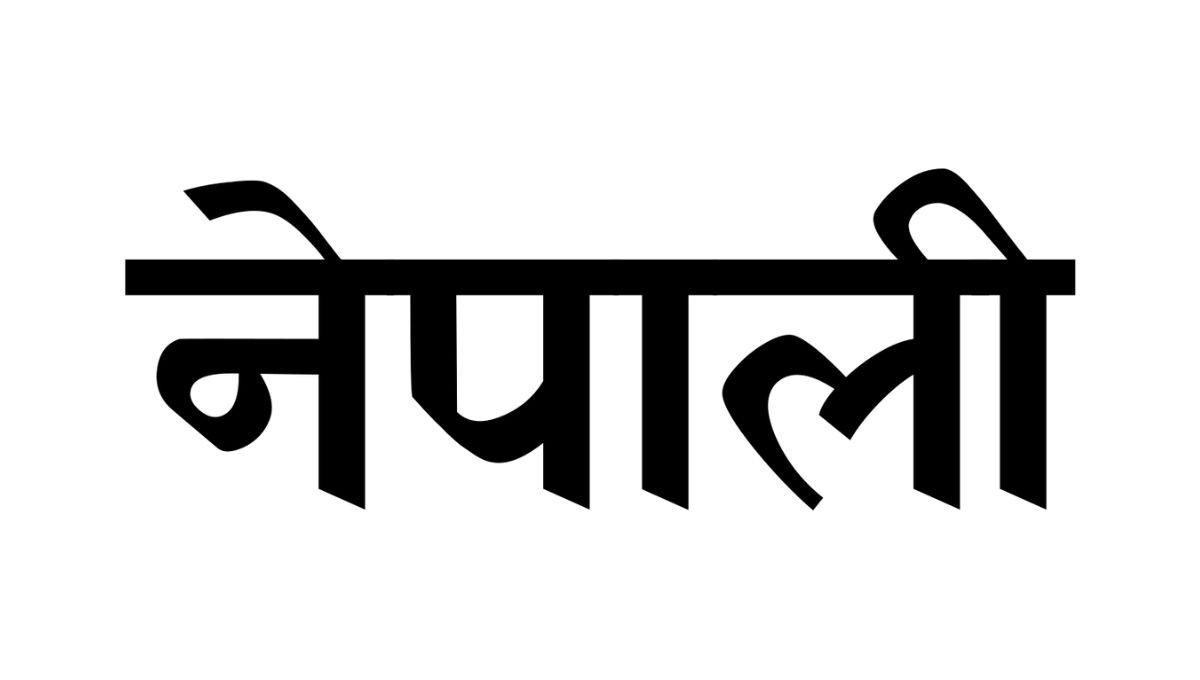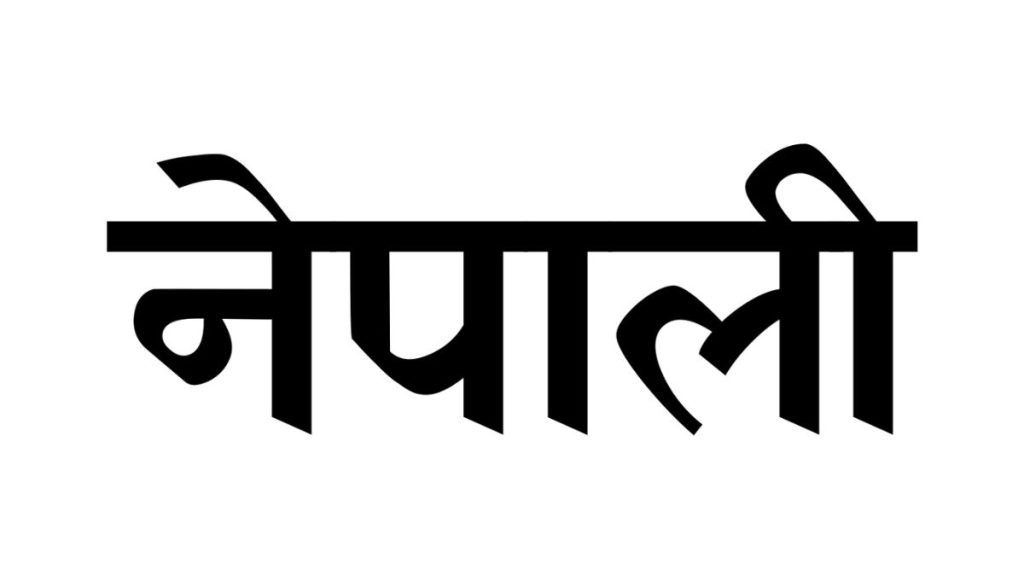 Nepali, an Indo-Aryan language belonging to the Indo-European language family, has an intriguing historical journey. Formerly known as Khas Kura during the Khasa Empire in the 13th and 14th centuries, Nepali is characterized as a macro language due to its wide array of dialects, including Acchami, Baitadeli, Bajurali, Dadelhuri, Darhulai, Gandakeli, Humli, Soradi, and more. In India, the 2001 census recorded 2.8 million Nepali speakers, while Nepal witnessed 12.3 million speakers according to the 2011 census, with an additional 1.5 lakh speakers in Bhutan.
Nepali is known by various names such as Gorkhali, Eastern Pahadi, Khaskura, and Parbate. Holding the prestigious status of the national language of Nepal, it serves as the first language for a significant portion of the population. In India, it is the official language of Sikkim and the Darjeeling district in West Bengal. Dating back to the 12th century, Nepali's written form adopted the Devanagari script derived from the Brahmi script during the 11th century, further enriching the language's historical significance and literary heritage. This linguistic diversity and cultural importance continue to shape Nepali's role as a vibrant and essential language in the region.
Santali Language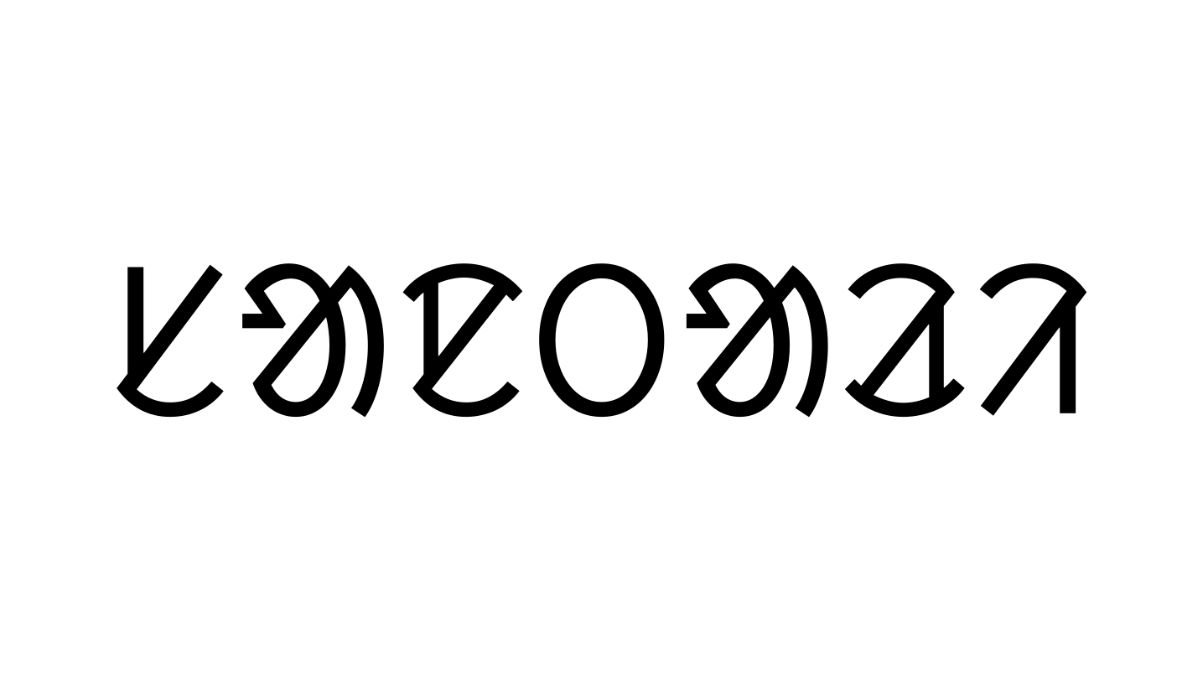 Belonging to the Munda subfamily of the Austroasiatic languages, Santali, also known as Santhali, is spoken in several Indian states, including Assam, Mizoram, Jharkhand, Tripura, Odisha, and West Bengal. Recognized as one of the scheduled or official languages in India under the 8th schedule of the Indian constitution, Santali holds significant linguistic importance. With approximately 7.5 million Santhali speakers across India, Nepal, Bhutan, and Bangladesh, the language serves as a vital means of communication for diverse communities. In specific regions like West Bengal and Jharkhand, Santali is the second state language, and it is further utilized in newspapers, radio broadcasts, and literature in certain Indian states, fostering its cultural expression and preservation.
Referred to by various names like Kar, Sandal, Santal, Sangtal, and Satar, Santali boasts a unique native script called Ol Chiki. Alongside this script, Santali can also be written using different alphabets such as Bangali, Odia, Latin, and Devanagari (used in Nepal), reflecting the language's adaptability and versatility. This linguistic diversity and wide-ranging use of scripts contribute to Santali's continued vibrancy and influence among its speakers across regions and borders.
Sanskrit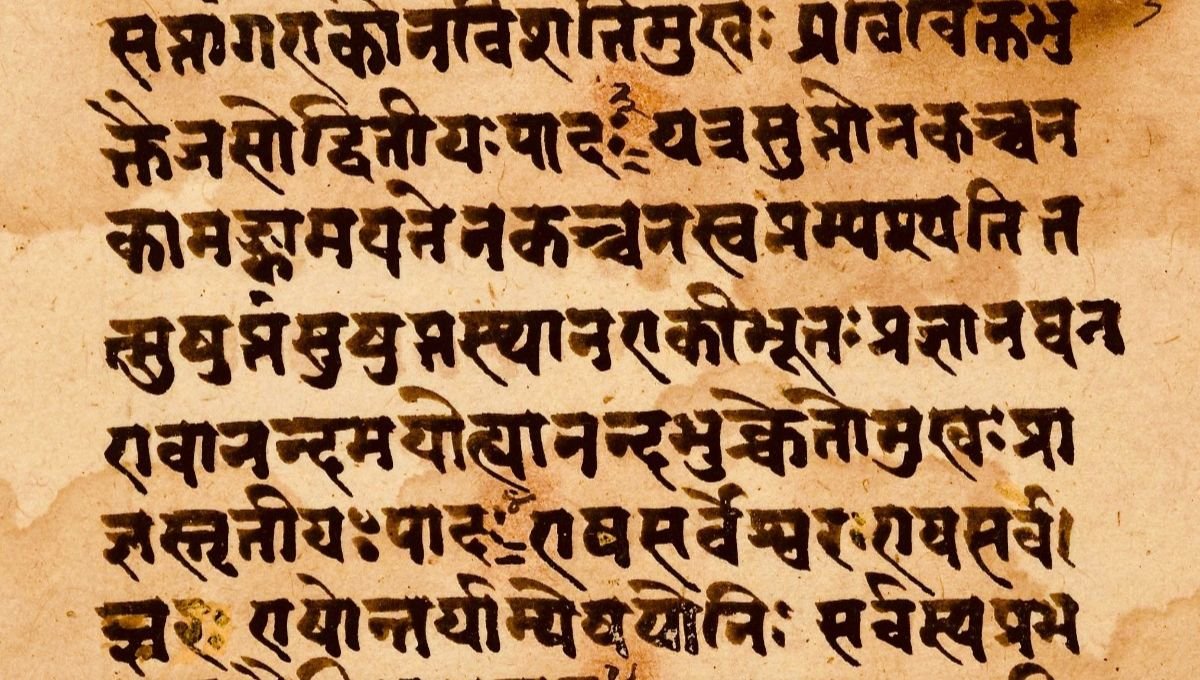 Regarded as the classical language of India and the liturgical language of Hinduism, Jainism, and Buddhism, Sanskrit holds a distinguished position in the linguistic landscape. As an ancient member of the Indic group within the Indo-European language family, it is hailed as the oldest and most organized language globally. Its roots trace back to Vedic Sanskrit, dating to the 2nd millennium BC, while Classical Sanskrit emerged as its descendant. The ancient Rig Veda, composed between 1500 BCE and 1200 BCE, bears testament to the use of Vedic Sanskrit.
Within India, Sanskrit commands a status akin to Latin and Greek in the Western world. The word "Sanskrit" itself signifies "redefined, sanctified, or consecrated." Predominantly employed for religious and scientific discourse, Sanskrit remains the mother of all languages and is among the 22 official or scheduled languages of India.
Acknowledging its rich legacy, India bestowed classical language status upon Sanskrit, highlighting its cultural and literary significance. Historically, Sanskrit has been written using Devanagari and regional scripts like Sarada in Kashmir, Bangla in the east, Gujarati in the west, and various southern scripts in southern India, attesting to its diverse literary tradition and wide-ranging influence across the subcontinent.
Sindhi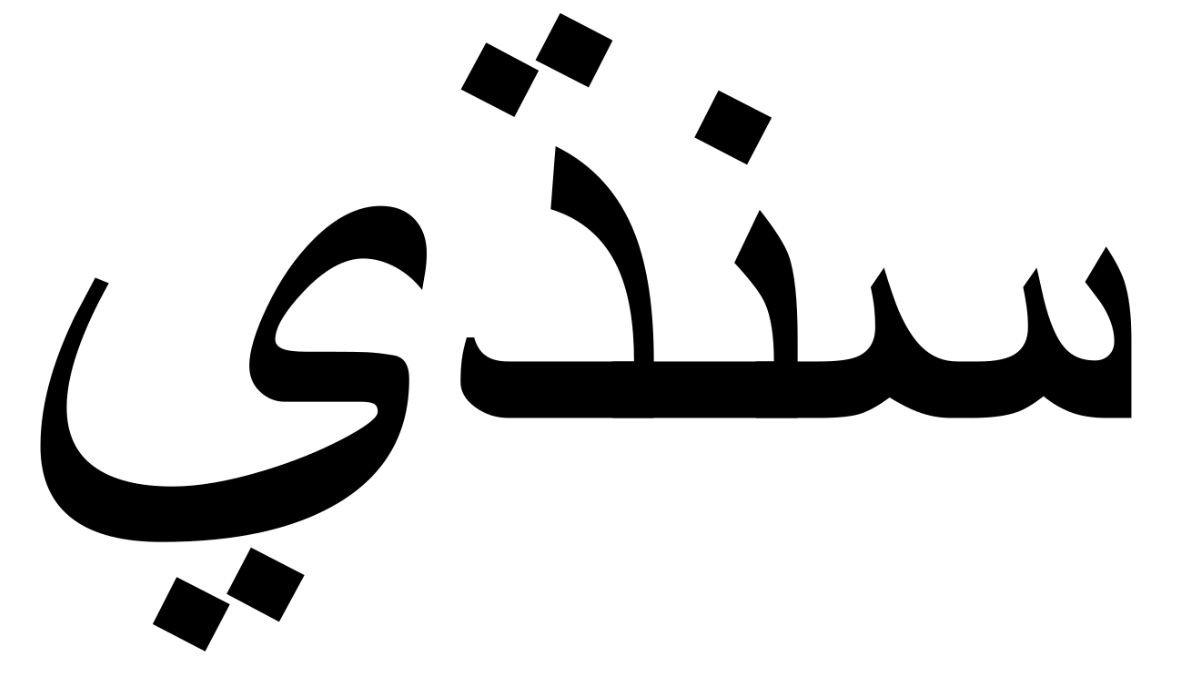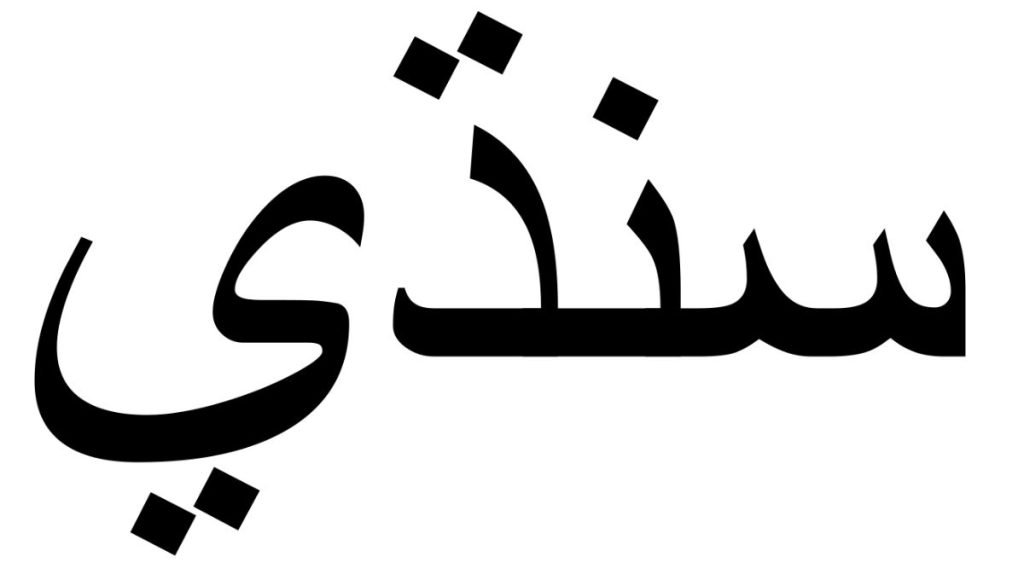 The Indo-European language family, Sindhi is an Indo-Aryan language spoken by approximately 1.7 million people in India as of 2011. Although recognized as a scheduled language in India, it is not employed as an official language in any Indian state. However, the Indian government permits its use as an optional language and a medium of study. In states like Gujarat, Rajasthan, and Madhya Pradesh, Sindhi serves as an optional third language in educational settings.
Beyond India, Sindhi is predominantly spoken in Pakistan's Sindh and Balochistan provinces, where it holds the status of an official language in the Sindh state. The language boasts several dialects, including Lari, Vicholi, Siroli, Thari, Macharia, and Dukslinu, with Vicholi being the standard dialect commonly used by Sindhi speakers.
With its origins dating back to the 2nd century AD, Sindhi is believed to have evolved from Prakrit, introduced to Sindh from various regions of India. Earlier, it was written using the Khudawadi script, but presently, it is scripted using a modified Arabic script, Devanagari script, and Roman alphabets, showcasing its adaptability and linguistic diversity across different writing systems.
Assamese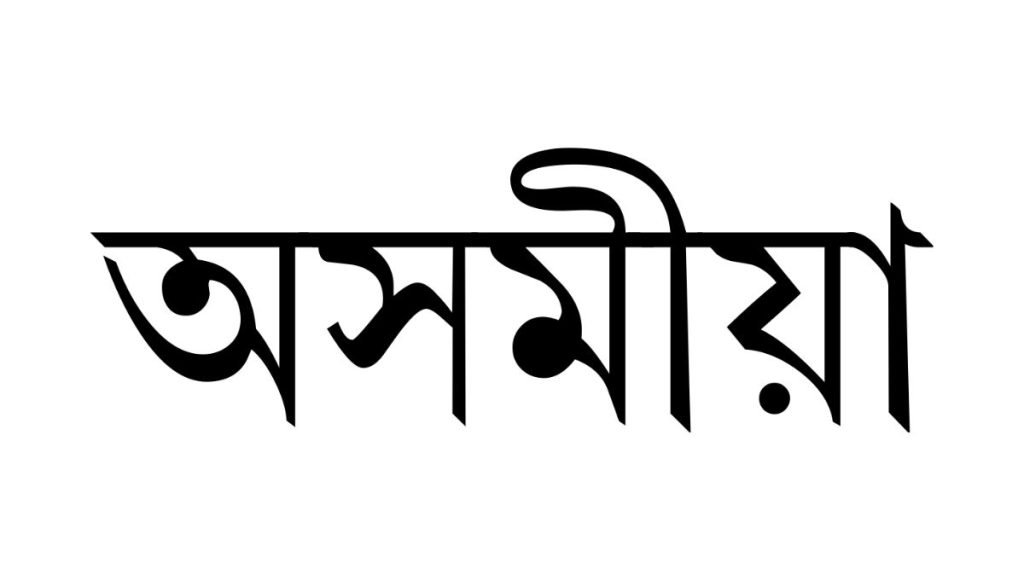 The northeastern Indian state of Assam. Being the official language of Assam and a scheduled language in India, it finds its roots in the speech of around 20 million people spread across Assam, Meghalaya, West Bengal, Arunachal Pradesh, Bhutan, and Bangladesh. The language plays a vital role in various spheres, including mass media, government, education, and everyday communication in Assam.
Assamese exhibits a rich array of dialects, encompassing eastern, central, goalparia, and kamrupi varieties. Among these, the central dialect serves as the foundation for standard Assamese. For written communication, Assamese employs a script derived from the Bengali script, referred to as the Assamese script. Scholars suggest that the language emerged from the eastern branch of the Apabhramsha dialects spoken in India between the 6th and 13th centuries, marking a long and diverse linguistic evolution.
Also Read: