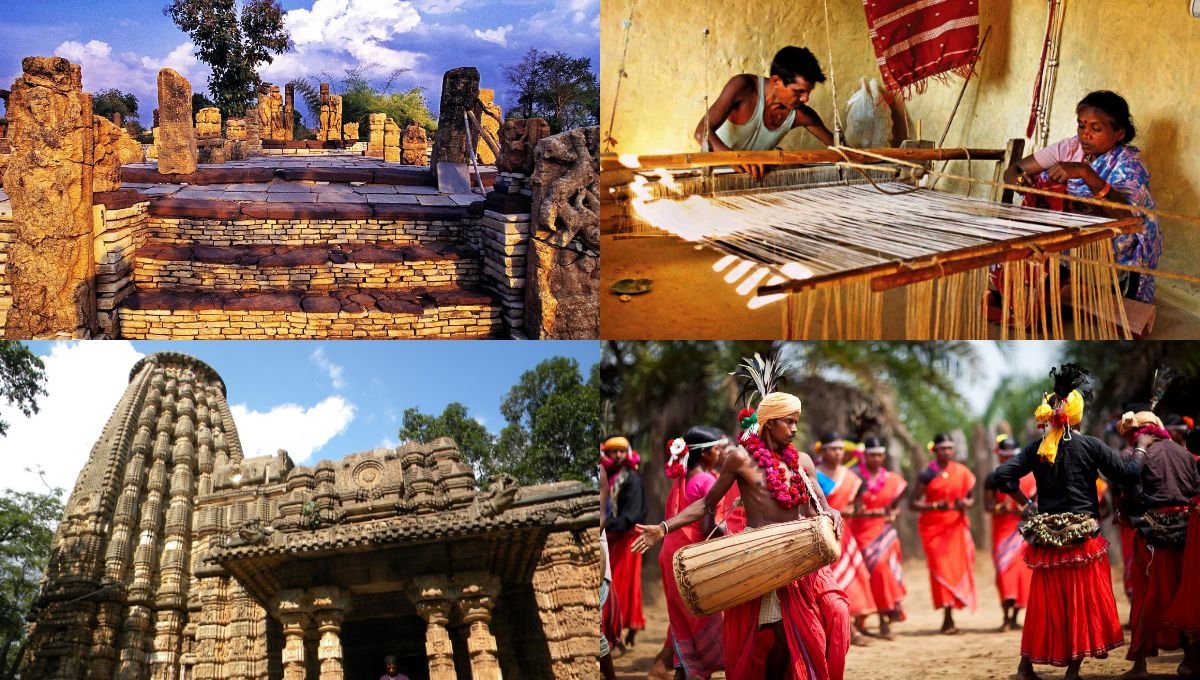 Chhattisgarh: A Land of Culture and Heritage The captivating land of Chhattisgarh, its geographical allure, and its historical richness unfold before me. Nestled in central India, Chhattisgarh boasts a unique position that has facilitated cultural exchanges throughout history. This region's heritage resonates with echoes of ancient civilizations and dynasties, each leaving an indelible mark on its identity. The vibrant tapestry of Chhattisgarh's culture is woven with threads of traditional festivals, intricate art forms, and resplendent architecture. As I explore its bustling towns and tranquil villages, I am immersed in a vibrant mosaic of ethnic diversity and captivating traditions. It's not just a glimpse into the past; it's a living testament to the resilience and creativity of its people, beckoning travelers like me to unravel its stories and be part of its ongoing narrative.
Chhattisgarh: A Land of Culture and Heritage
Historical Background
I uncover the footprints of time etched in its history. From ancient civilizations that graced its soil to the march of various dynasties and empires, the cultural tapestry here bears witness to their influences. As I venture through ancient ruins and majestic temples, I sense the transition from antiquity to the medieval era, a journey marked by architectural evolution and changing societal dynamics. Chhattisgarh's story is told through the stones, sculptures, and artifacts that adorn its landscapes, inviting me to step back in time and relish the legacy that shapes its present greatness.
Cultural Diversity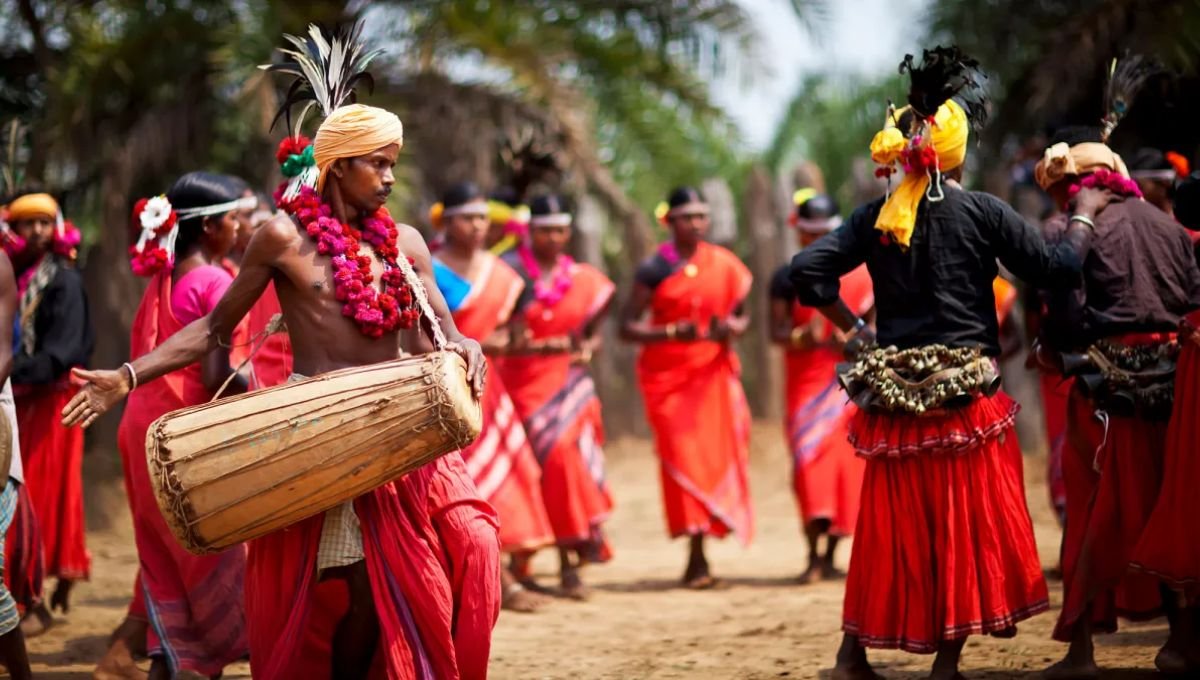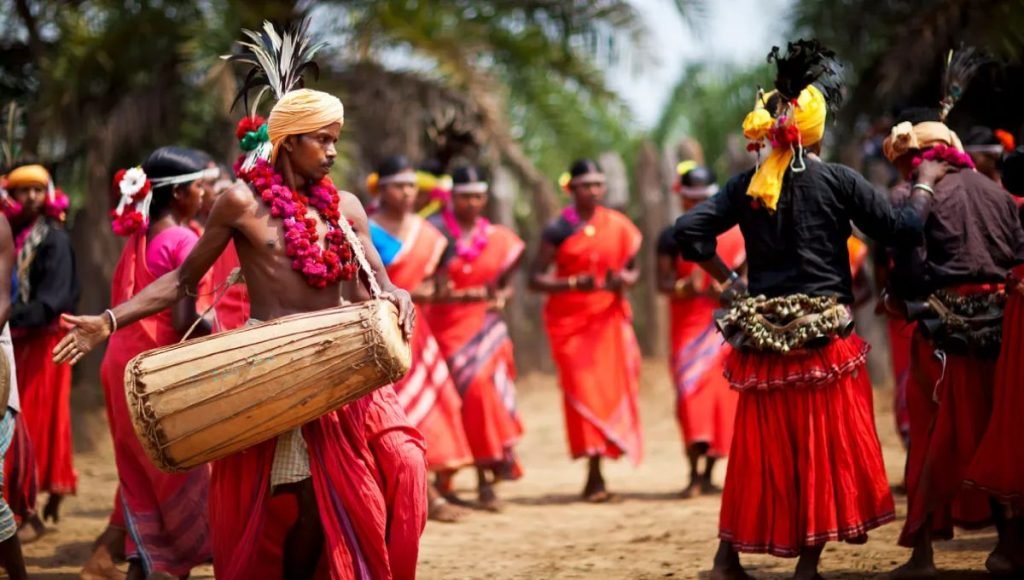 The heart-robbing landscapes of Chhattisgarh, a vibrant tapestry of cultures unfurls. Diverse ethnic groups, each with their distinct languages, weave a rich social fabric that's both intriguing and heartwarming. The air is often filled with the joyous melodies of traditional festivals, where locals generously share their heritage with open hearts. But what truly mesmerizes me are the intricate art forms and craftsmanship. From the skilled hands of artisans emerges Dhokra, an ancient metal art tradition, and the delicate Kosa silk weaving. The harmonious blend of cultures, festivals, and artistry feels like a warm embrace, making every step a treasure trove of discovery.
Architectural Marvels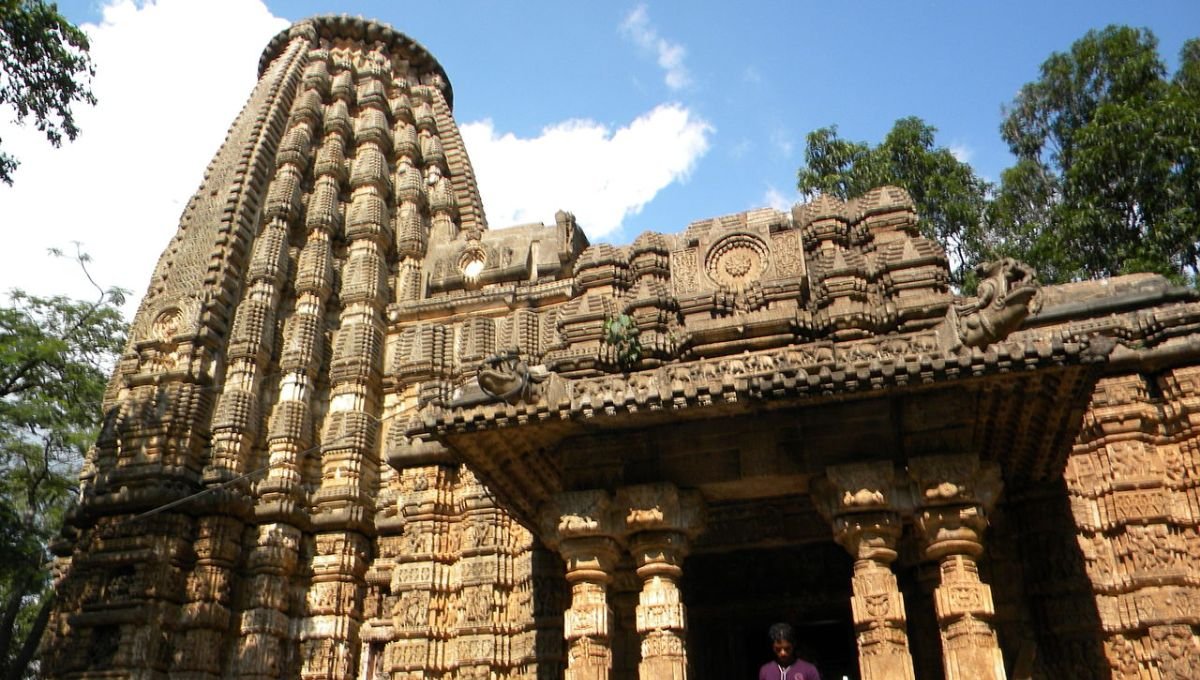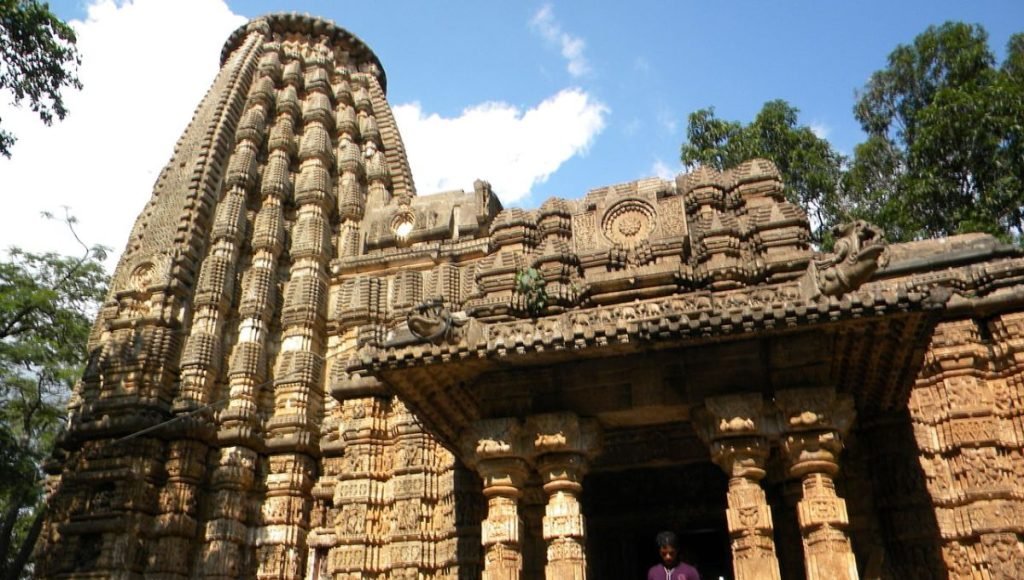 a journey through Chhattisgarh is like stepping into a treasure trove of architectural wonders. Ancient temples and historical monuments stand as a testament to a glorious past. As I wander through these hallowed structures, I'm awed by the fusion of architectural styles that have shaped this land. From the intricate carvings of the temples to the imposing forts, each site narrates its own story. Notable sites like the stunning Bhoramdeo Temple and the majestic Sirpur Group of Monuments unfold layers of history before me. Chhattisgarh's architectural marvels resonate with a legacy that's both awe-inspiring and humbling, leaving an indelible mark on my journey.
Folklore and Performing Arts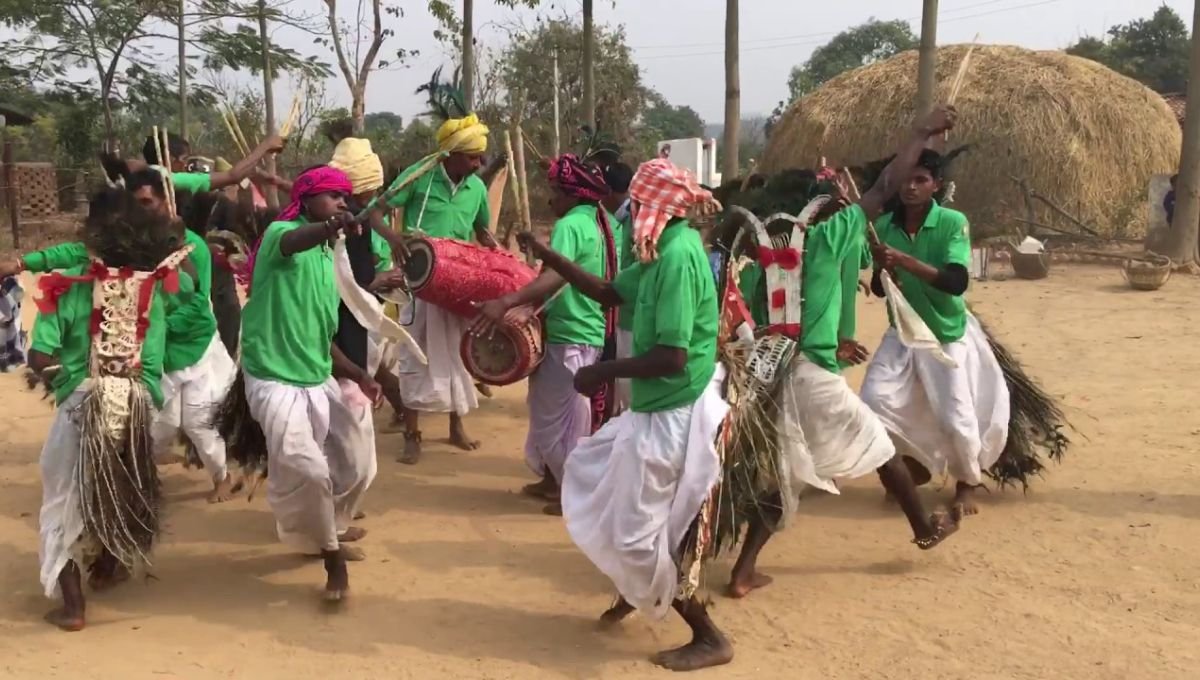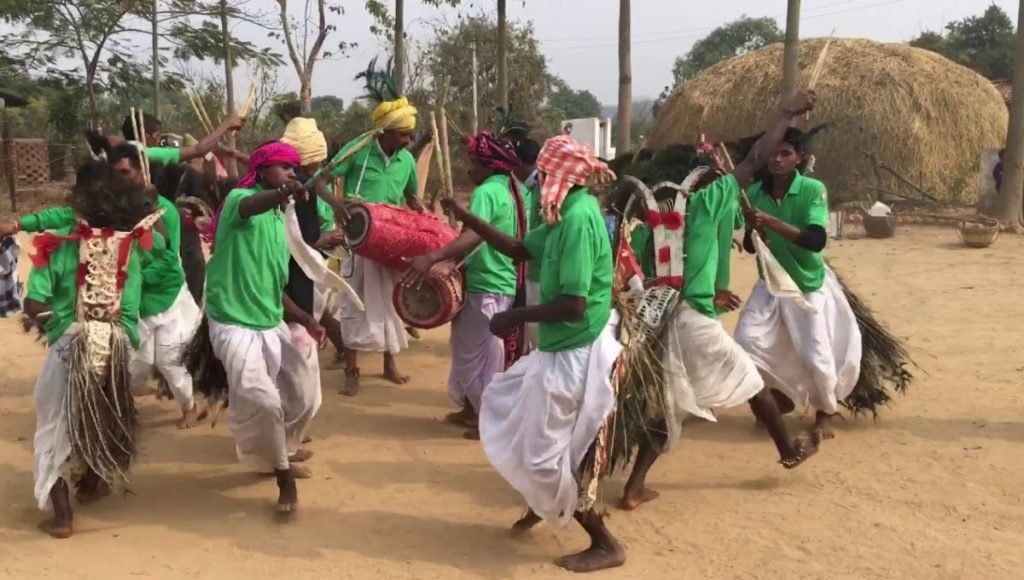 The folklore and performing arts that dance through its villages and towns. The traditional dance forms, like the energetic Panthi and the graceful Raut Nacha, transcend mere entertainment – they're living expressions of the region's cultural soul. Melodies of folk songs intertwine with captivating storytelling, weaving tales of valor, love, and wisdom. Through oral traditions, generations impart their legacy. The performing arts here are more than captivating spectacles; they're guardians of cultural heritage, breathing life into age-old stories and passing them on to posterity, casting a spell that makes every moment here truly unforgettable.
Cuisine and Culinary Traditions
Traditional Chhattisgarhi cuisine is a gastronomic journey, a blend of simplicity and intricate tastes. Staple foods like rice and millet form the heart of every meal, their importance deeply rooted in the agricultural heritage of the land. The aroma of regional delicacies, from the fiery red chutney called "bhutte ka kees" to the earthy flavors of "chana jor garam," mirrors the region's diverse topography. Culinary customs, like the community feasts during festivals, mirror the warmth and togetherness cherished in local culture. Every dish carries a tale, every flavor a connection to the vibrant soul of Chhattisgarh.
Handicrafts and Artistry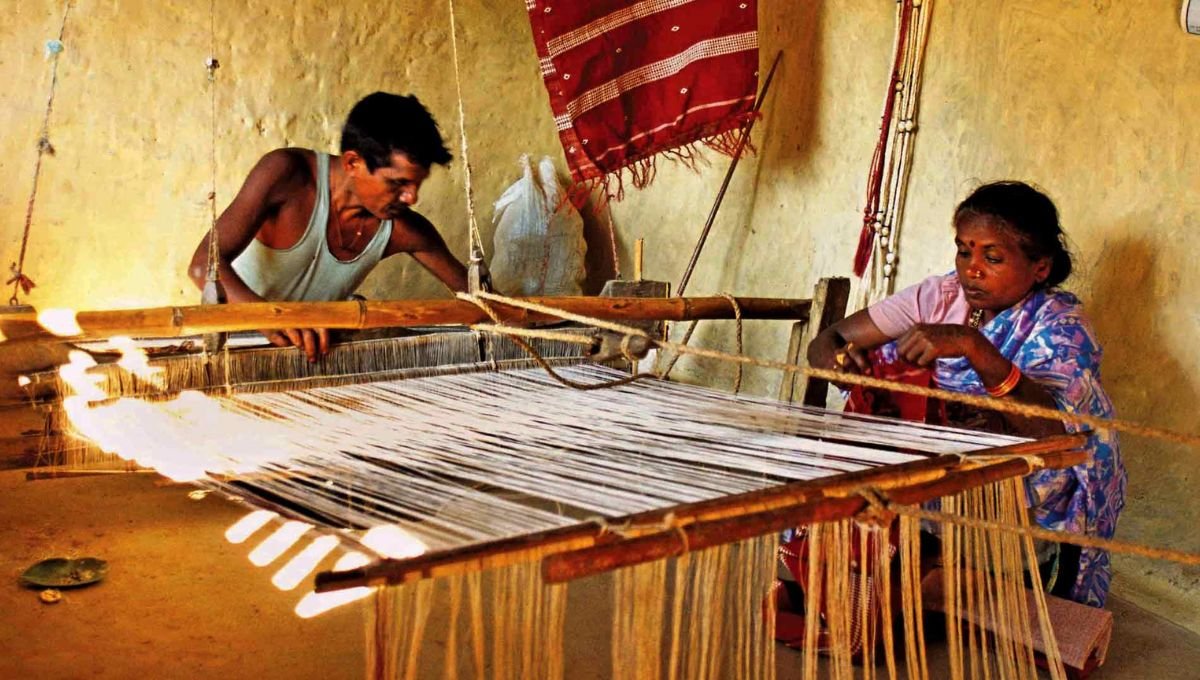 Traditional handicrafts like Dhokra, with its intricate metalwork, Kosa silk weaving, and the rustic charm of terracotta, reflect the region's soulful artistry. Local artisans, often unsung heroes, pour their hearts into each creation, preserving cultural legacy through their craft. However, amidst the modern tide, these artisans face challenges – from dwindling interest among the youth to economic constraints. Despite this, their works find contemporary relevance as symbols of authenticity and sustainability. I bet sure you all will immerse in this world of art, I admire the dedication that breathes life into Chhattisgarh's artisanal treasures.
Indigenous Knowledge and Practices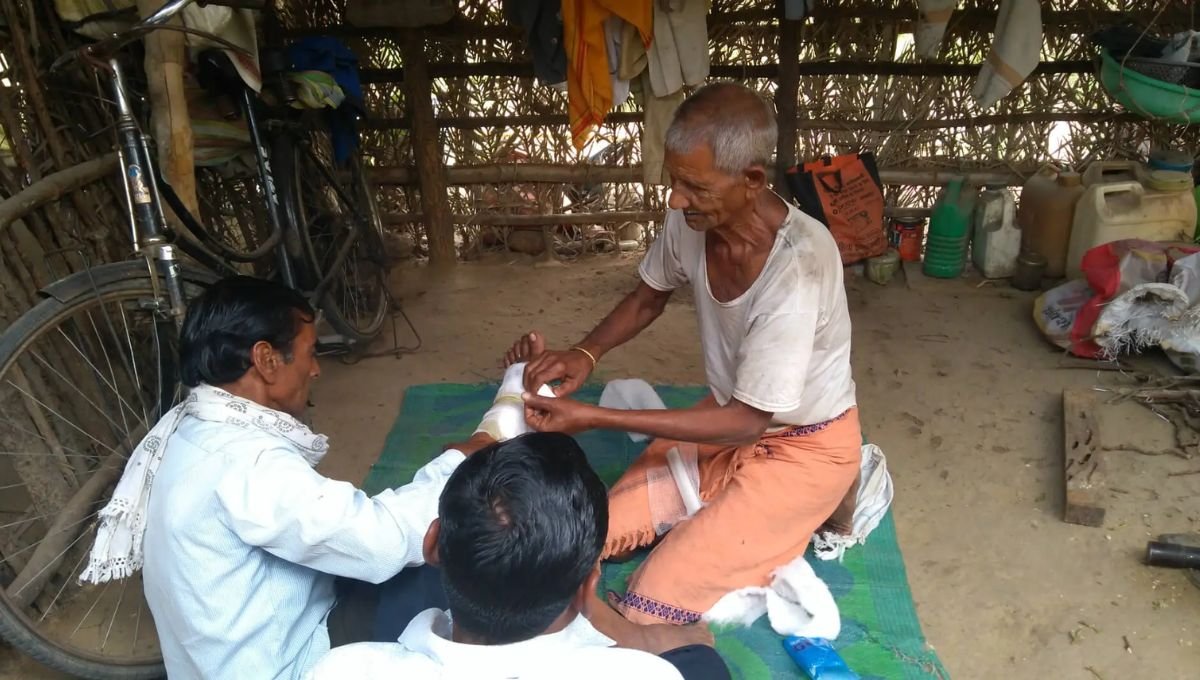 Journeying through Chhattisgarh, I'm struck by the profound wisdom woven into the indigenous knowledge and practices of its people. The tapestry of this land is adorned with traditional healing systems, where herbal remedies passed down through generations offer holistic well-being. The innate wisdom of tribal communities harmonizes with nature through sustainable practices, nurturing a delicate equilibrium. As I immerse myself in their world, I realize the significance of preserving and integrating these time-honored practices. In an era of modernity, these gems serve as a beacon of authenticity, reminding us of the invaluable connection between humans and the land. Chhattisgarh's indigenous knowledge is a treasure trove we must cherish and protect.
Conservation Efforts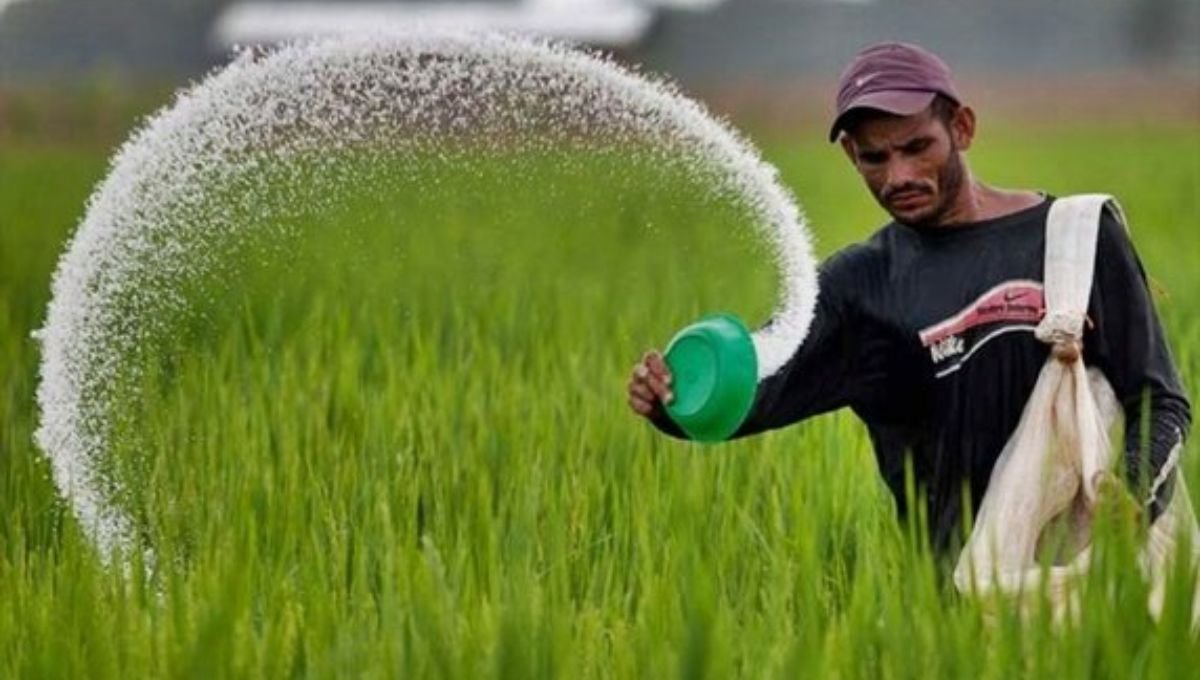 Collaborative efforts between government bodies and NGOs are like guardian angels, meticulously safeguarding the treasures of this land. The embrace of eco-tourism emerges as a conscientious path, promoting responsible exploration that nurtures both the environment and local communities. Amidst this, the collective effort to raise awareness among both locals and visitors becomes a cornerstone. The echoes of history resonate with newfound vigor, reminding us that Chhattisgarh's beauty is delicate, and deserving of our utmost care. It's a privilege to witness this synergy of preservation, a testament to the dedication of those who recognize its true worth.
Future Prospects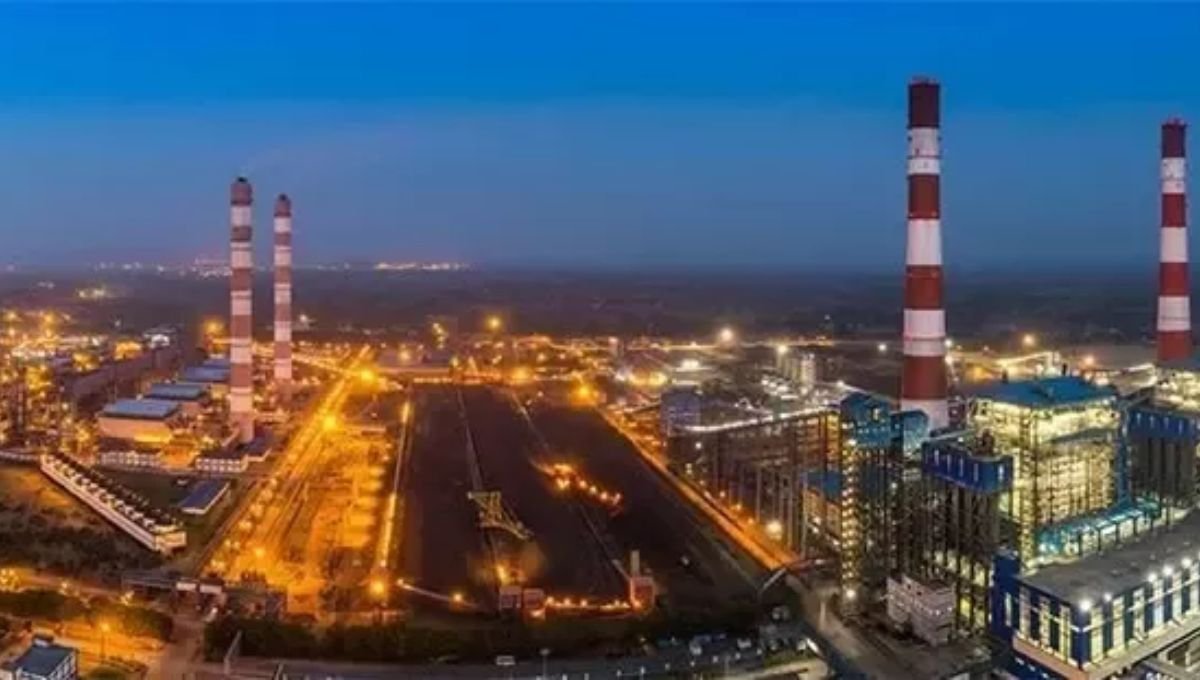 The potential for cultural tourism stands as a beacon, not just showcasing the past but also bolstering local economies and preserving traditions. As I converse with the vibrant youth, I sense a shared determination to rekindle pride in their roots. Encouraging them to embrace their heritage is vital; it's a bridge connecting generations and shaping identities. What excites me most is the vision of a harmonious blend – where ancient traditions intertwine gracefully with modern aspirations. Chhattisgarh's path forward is a masterpiece in the making, where its splendid past illuminates a brilliant future.
Also Read: