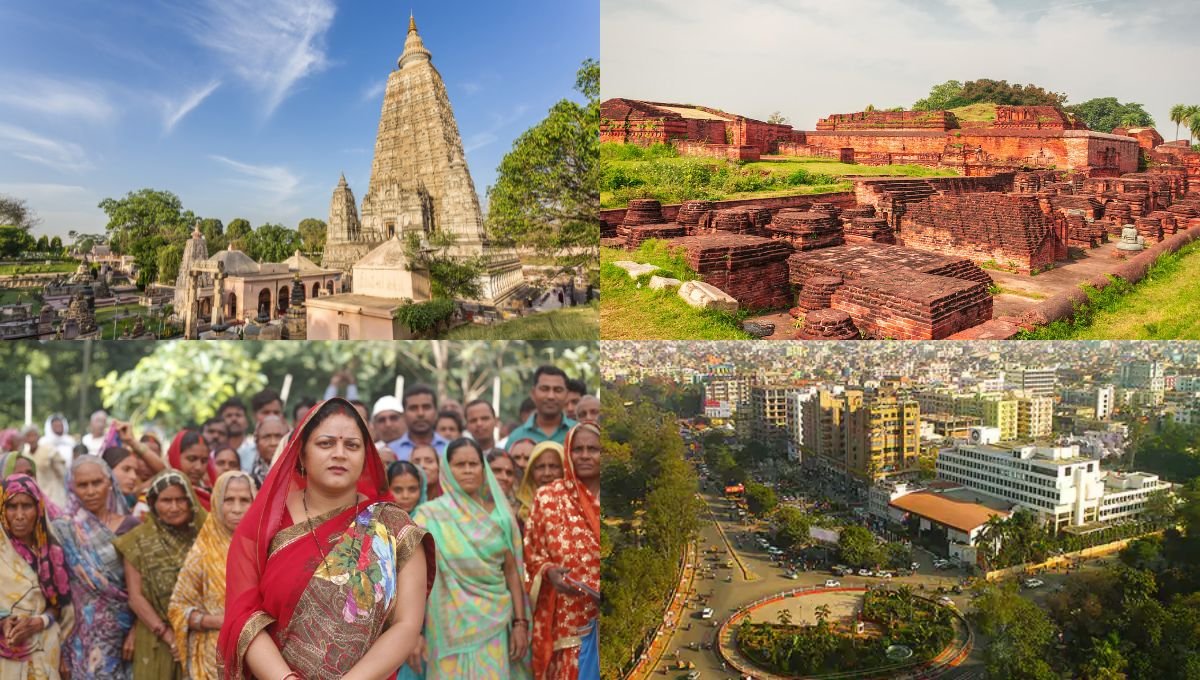 Bihar The Rising Star of Eastern India: Namaste! Let me take you on a journey through the heart of Bihar, my beloved state. With a history that stretches back to ancient times, Bihar has played a vital role in shaping India's cultural and intellectual heritage. Our land was once the center of learning and spirituality, giving birth to eminent scholars like Chanakya and Aryabhata. Recently, Bihar has been witnessing a remarkable transformation. We've seen our agricultural landscape bloom with the Green Revolution, bringing prosperity to our hardworking farmers.
Our cities are buzzing with newfound industrial growth and modern infrastructure, connecting us to the world. The revival of our rich heritage and the rise of educational institutions make us proud. However, challenges remain, and we Biharis are committed to building a sustainable future while preserving our roots. Together, we're scripting a story of progress and resilience that echoes the spirit of Bihar.
Bihar The Rising Star of Eastern India
Historical Perspective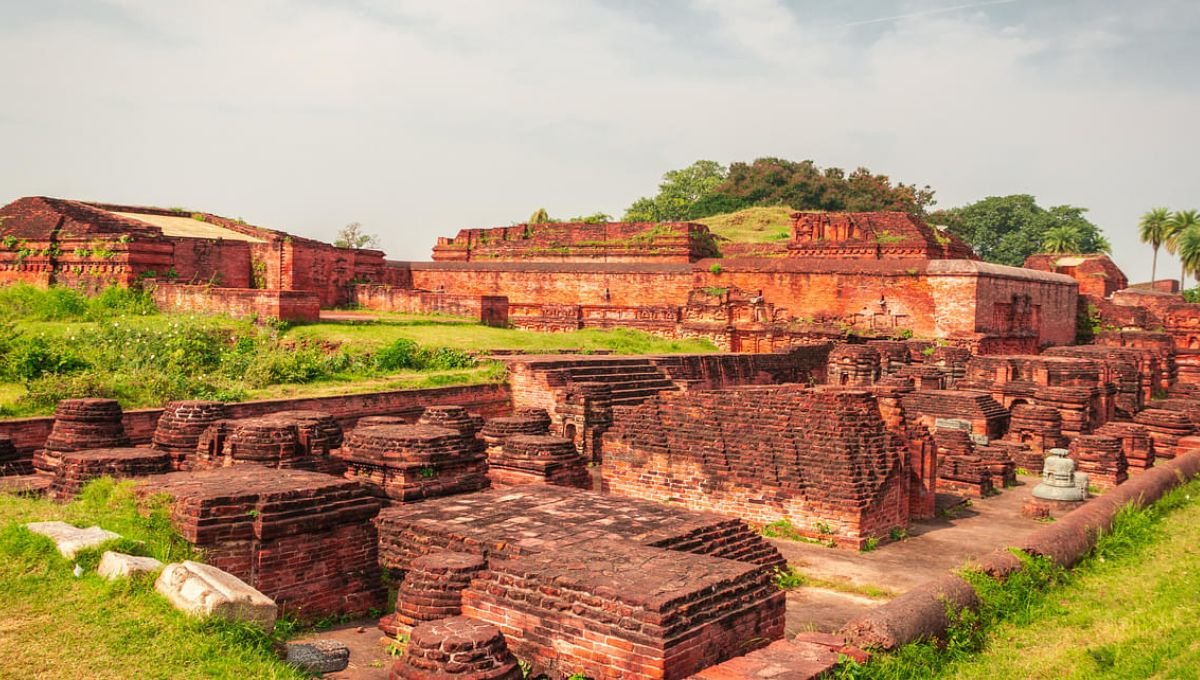 Let me share with you the tale of Bihar's glorious past, a legacy etched in the sands of time. Our land, nestled along the sacred Ganges, was once the very cradle of knowledge and wisdom. Nalanda and Vikramshila universities beckoned seekers of truth from lands afar, and Bihar's sages sculpted philosophies that shaped our nation's soul.
Yet, as the winds of change swept post-independence, we faced a tumultuous path. Economic setbacks and political challenges cast shadows on our heritage. But fear not, for Biharis are a resilient lot. With determination burning bright, we've set forth on a journey of rejuvenation. Today, we embrace progress, our vibrant culture, and an unwavering spirit that shall pave the way for a new dawn, rekindling the flame of Bihar's erstwhile glory.
Socio-Economic Transformation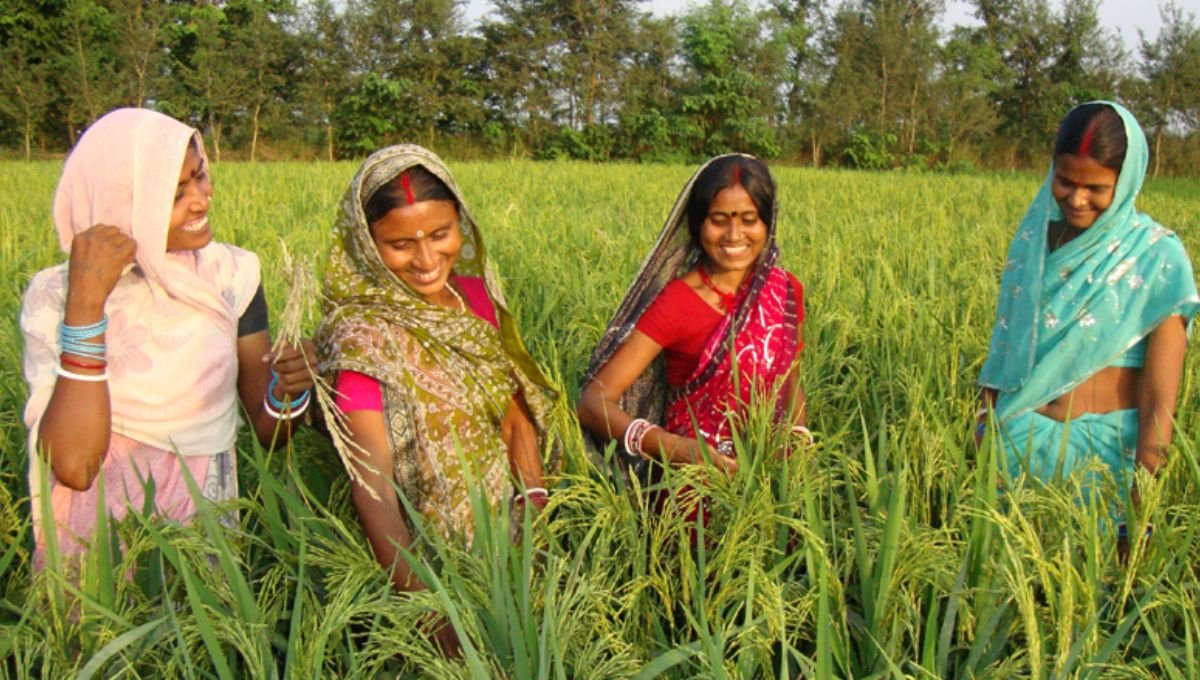 Well, gather 'round as I unfold the chapters of Bihar's changing landscapes! Our fields have forever been our heartbeats, with agriculture weaving the threads of our economy. From the golden waves of rice to the swaying sugarcane, the land blooms with life. And ah, the Green Revolution – it swept in like a monsoon blessing, multiplying our yields and putting food on our tables. But that's not all. Look around, and you'll see the cities humming with newfound life. Industrial zones sprout like saplings, breathing life into our aspirations. These steel and concrete jungles are more than just structures; they're dreams taking form. Jobs are being created, dreams are being woven, and diversity dances in our economic fabric. As we stride into this urban sunrise, remember – the roots run deep, grounding us in the fields while we reach for the sky.
Educational Renaissance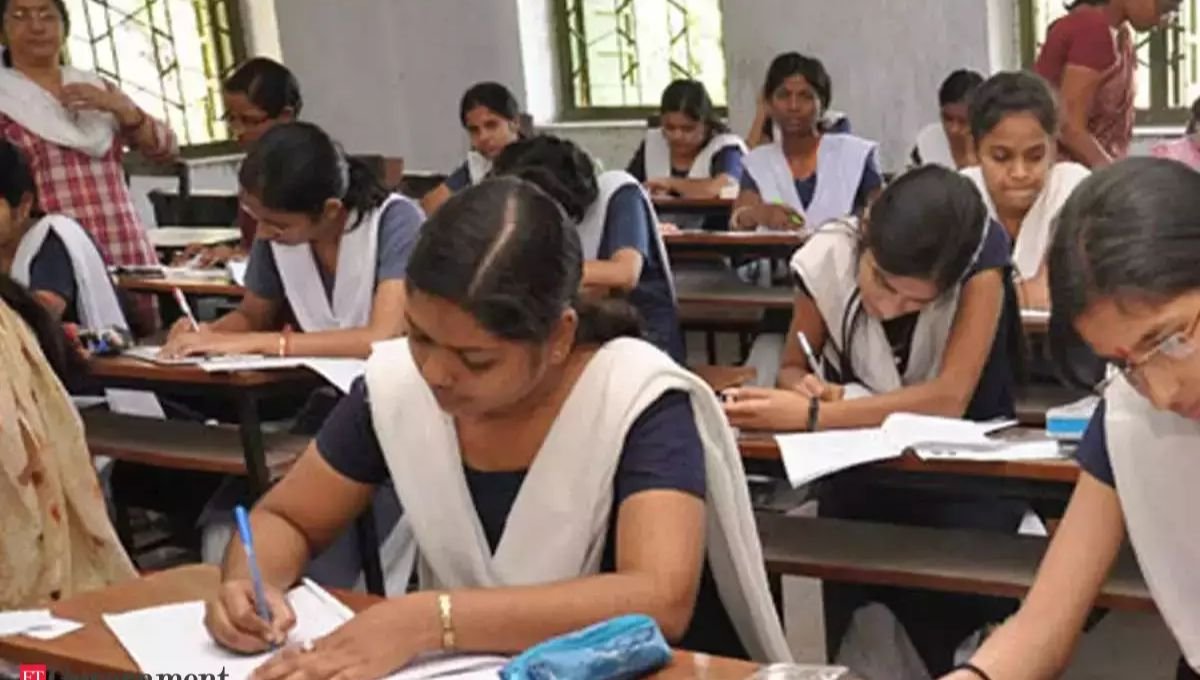 The tale of Bihar's educational renaissance, a symphony of transformation that's reshaping our future. With renewed vigor, we've embarked on a journey to light up minds. From the youngest minds scribbling their first alphabets to the scholars carving their paths through higher realms of wisdom, investments have breathed new life into our education system. Literacy, once a distant dream, now graces our villages and towns, like stars in the night sky. Oh, and the institutions! They're not just buildings; they're havens of enlightenment. From Nalanda's ancient glory to today's sprawling campuses, Bihar has become a destination for seekers of knowledge. These institutions aren't just churning out degrees; they're sculpting architects of tomorrow's world. So remember, the sun might set, but in Bihar, minds never stop shining.
Infrastructural Advancements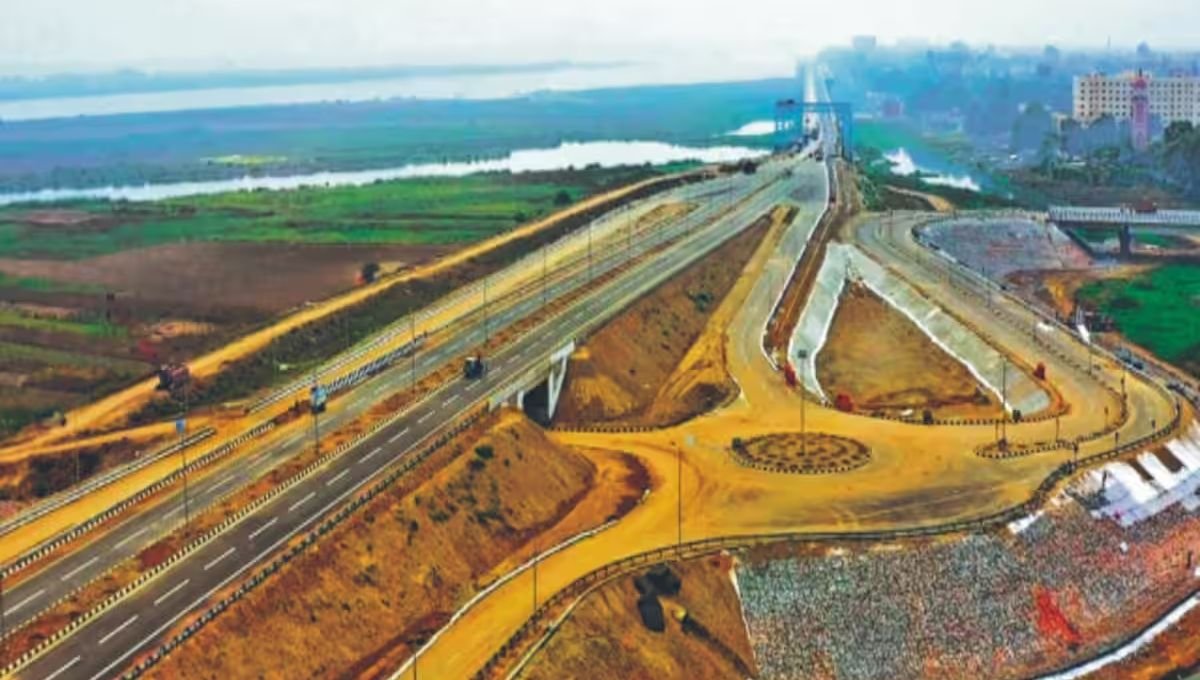 The saga of Bihar's changing landscapes, brick by brick. Our roads, once meandering trails, now stretch like veins connecting the heartbeats of our towns and villages. The railways crisscrossing the plains are the lifelines that beat to the rhythm of progress, while the skies above witness the rise of airports like phoenixes. The air buzzes with possibilities, and opportunities dance on every breeze. But there's more to this tale. In the realm of technology, Bihar has cast its net wide. Digital initiatives weave webs of connectivity, and IT sectors, like modern-day havens, cradle dreams of innovation. Entrepreneurs rise from our soil, turning ideas into reality. So remember, as the wheels turn and the pixels glow, Bihar is marching forward, one road, one line of code at a time.
Cultural Resurgence
Our heritage, like ancient manuscripts, is being carefully restored, brick by brick, to its former glory. Historical monuments stand as echoes of time, brought back to life through meticulous efforts. These aren't just stones; they're storytellers of our past. And what better way to share our stories than by opening our doors to the world? Tourism blooms like marigolds in spring, weaving threads of cultural exchange. But that's not all – our hands are busy creating magic, too. Traditional arts and crafts, like age-old secrets, are passed from generation to generation. Local artisans are crafting dreams in the form of vibrant textiles, intricate pottery, and more. These aren't just crafts; they're our heartbeats, pumping life into our culture while giving wings to our economy. So, as colors blend and looms hum, Bihar's heritage flourishes anew.
Social Empowerment
The picture of Bihar's social transformation, one brushstroke at a time. In our corner of the world, women are finding their voices, rising like lotus blooms in the waters of change. Initiatives cascade down like blessings, heralding equality and rights for our sisters. But the real magic lies in their stories – tales of women who've conquered mountains, making us proud every step of the way. And as our hearts expand, so does our embrace. We're building bridges of inclusivity, reaching out to those who've often been left in the shadows. Marginalized communities are being lifted, and their dreams are nurtured with care. Our socio-economic quilt is being woven with threads of hope, one poverty-reducing program at a time. Bihar's story is one of unity, where each soul finds its place under the sun.
Challenges and Future Prospects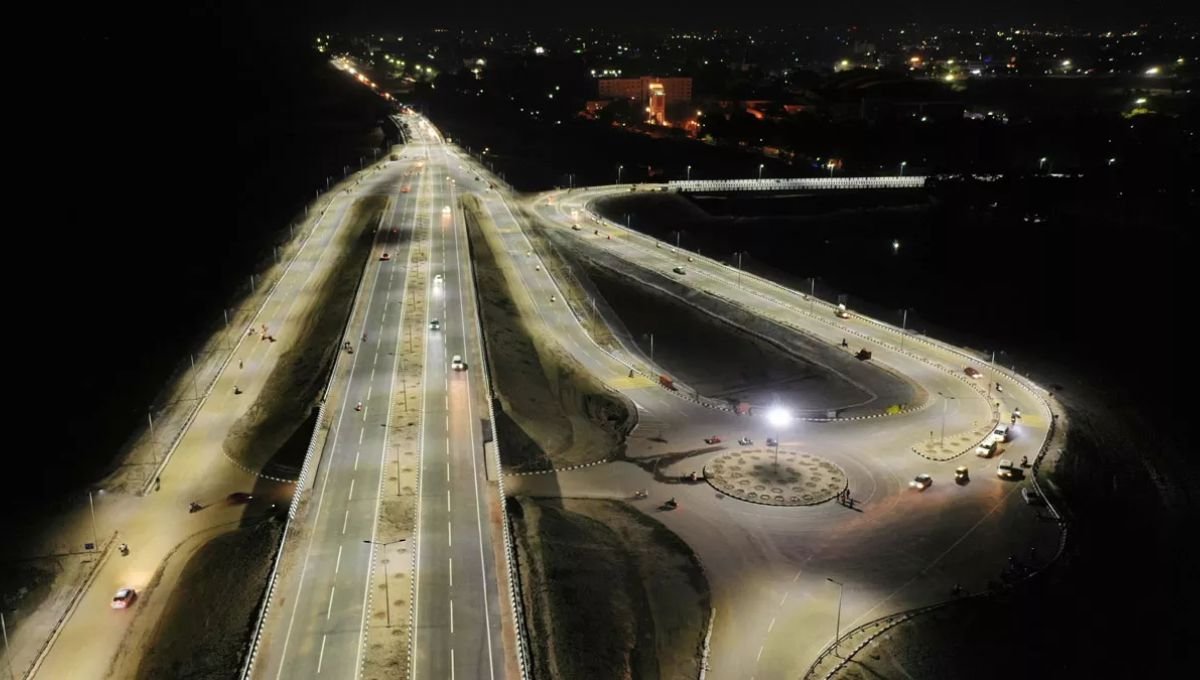 The yarn of Bihar's challenges and dreams that touch the horizon. As we stride forward, we must bridge the gaps in our very foundations. Our villages, like gems in the rough, need better roads, water, and light to sparkle. Yet, in our pursuit of progress, we hold a delicate balance. Our cities rise, breathing life into aspirations, but we must remember the Earth beneath our feet. A whisper of caution guides us – growth must embrace nature's embrace. Eco-friendly practices are like the stitches holding the fabric of development together, while our rivers, forests, and lands remain our guardians, standing tall as reminders of our roots. Bihar's future is painted with hope, as each challenge is a stepping stone, and every dream a star guiding our journey.
Also Read: