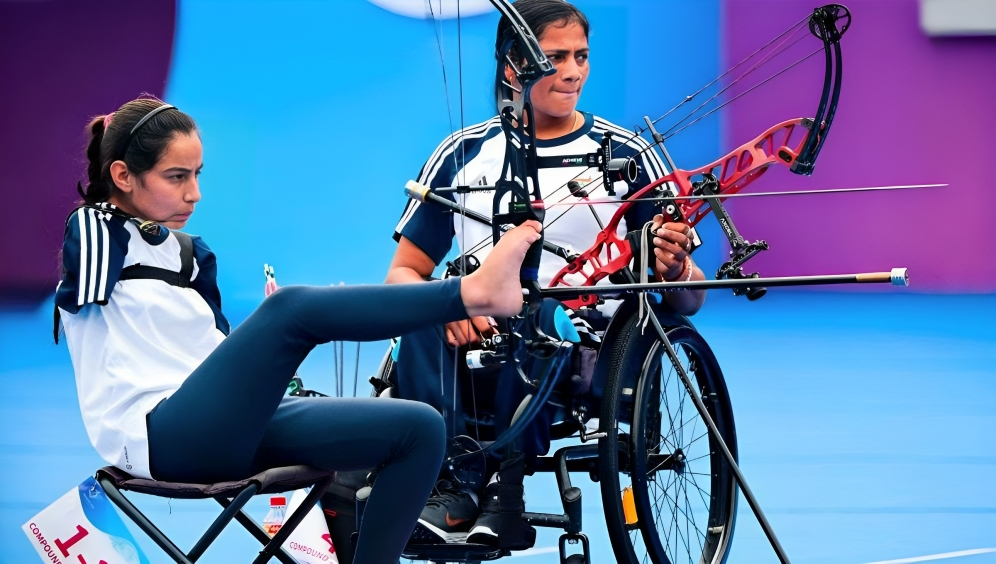 Sheetal Devi's journey at the Asian Para Games 2023 In a riveting display of skill and determination, India's exceptional archer, Sheetal Devi, secured a historic triumph in the Women's Individual Compound Open event. In a breathtaking final match, she outshone her opponent, Alim Nur Syahidah from Singapore, clinching the gold medal with an impressive score of 144-142.
Her victory was not merely a display of talent but a testament to relentless hard work and unwavering perseverance. With remarkable precision and finesse, Devi showcased her prowess in a sport where technique and focus are paramount. This win not only secured her a prestigious gold medal but also marked a groundbreaking moment in the world of para-archery, echoing the narrative of triumph against all odds.
Understanding Sheetal Devi's Journey
Born with phocomelia syndrome, a rare condition characterized by underdeveloped limbs, Sheetal Devi encountered extraordinary challenges from the outset. The diagnosis presented a unique set of obstacles, compelling her to navigate a world not designed for her condition. Her journey in archery commenced with initial struggles, as handling a bow without arms seemed an insurmountable task.
However, her unwavering determination and unyielding spirit saw her through the tough times. With relentless practice and sheer perseverance, she gradually honed her skills, adapting her technique to shoot with remarkable precision using her legs and feet. The evolution from those early struggles to mastering the bow stands as a testament to her resilience and tenacity in surmounting daunting odds.
The Power of Support
Throughout Sheetal Devi's remarkable journey, her family, friends, and the village community played an integral role, offering unwavering support and encouragement. Their steadfast belief in her abilities provided the foundation for her pursuit of archery. Additionally, in 2019, the Indian Army Rashtriya Rifles recognized her potential, sponsoring her education and training.
This support not only bolstered her skills but also symbolized a significant turning point in her life. Despite societal barriers and the scrutiny surrounding her condition, Sheetal's unwavering spirit remained unshaken. She confronted people's reactions with grace, using her achievements as a testament to her resilience. Her perspective on overcoming societal barriers stands as an inspiration, reflecting the power of determination and the triumph of the human spirit against prejudice and limitations.
Technique and Record-Breaking Feats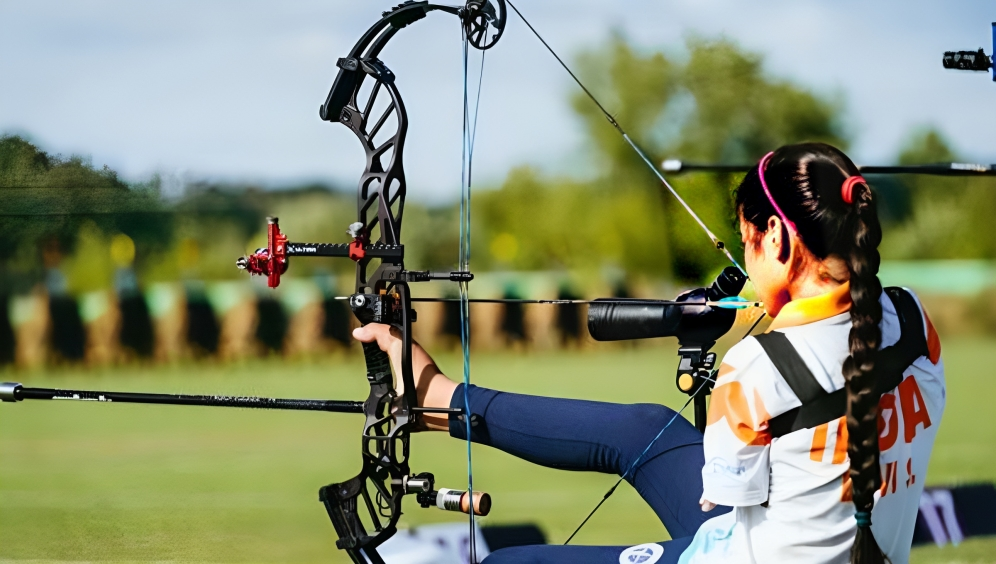 Employing an extraordinary shooting technique, Sheetal Devi has astounded the world with her ability to use her legs and feet in archery, reminiscent of the renowned archer Matt Stutzman from the USA. She has ingeniously adapted her approach, displaying incredible precision and skill in manipulating the bowstring with her lower limbs. This unique method not only showcases her adaptability but also underscores her mastery in a sport that predominantly relies on upper body strength.
Her remarkable accomplishments further validate her prowess in para-archery. Her impressive tally of two silver medals and a bronze at the European para-archery cup in the Czech Republic earlier this year speaks volumes about her consistent performance. Additionally, her world record-setting feat at the Para Archery Championship 2023 solidifies her as a force to be reckoned with in the para-archery realm, marking her as an inspirational figure in the field.
Securing a Spot at the 2024 Paris Paralympic Games
Securing victory at the world championship holds immense significance for Sheetal Devi as it not only signifies her triumph but also secures her spot at the prestigious 2024 Paris Paralympic Games. This milestone is a testament to her unwavering dedication and exceptional talent, propelling her onto a global platform where she will represent India among the world's finest athletes.
The qualification for the Paralympics heralds a new chapter in her career, elevating her standing in the world of para-archery. With this achievement, expectations soar as she becomes a beacon of hope for aspiring athletes facing similar challenges, inspiring them to pursue their dreams despite adversities. Her success marks a promising future, as she aims to make a mark at the Paralympic Games, setting her sights on further accomplishments and serving as an ambassador for resilience and determination.
Also Read:
Kaali-Peeli Taxis: From the Streets to Memory Lane